Oatly is the leading oat drink brand, currently thriving in the current climate where oat milks are exploding in popularity around the globe. Founded in Lund, Sweden, in the 1980s, and with a newer processing plant in Millville, USA, Oatly is constantly expanding and has plans to open its first Asian production plant by the end of next year.
Oatly is a sustainable brand which considers itself a thought leader in the dairy free movement. We were very pleased to speak with Oatly CEO Toni Petersson, the face of the brand who appeared in the successful TV ad campaign singing "Wow, no cow".
What is your product range?
We have oat-based dairy products such as oat drinks, oatgurt, cooking products, ice cream, custard and spreads. The product range vary on our different markets, but you can find the whole range on our website: https://www.oatly.com/int/products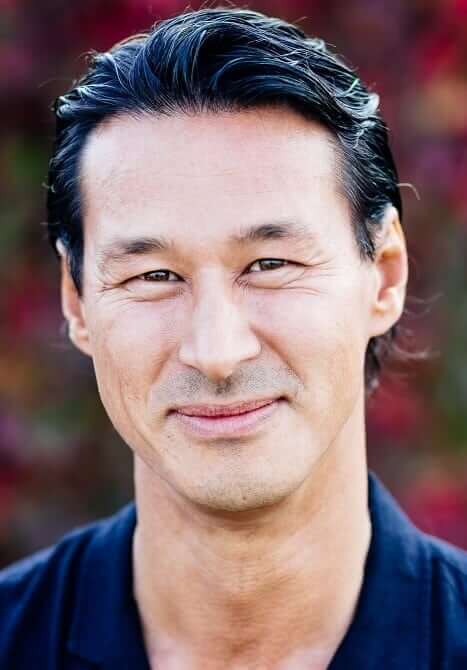 What is your USP / what differentiates Oatly from other plant milk products?
Oatly is a value-driven company with sustainability and nutritional health at the core, and our aim is to contribute to a positive change in society. Today's food system is broken and as a food company, we have a responsibility to change it for the better. Our marketing hasn't been focused on selling products, but rather on initiating a bigger debate. It's clear that today's meat and dairy norm is unsustainable. We need to be able to talk about that in order to create change. Having an Oatly oat drink in the fridge has become a statement of personal beliefs, and we're seeing a post milk generation taking shape.
Do you have any new vegan products that you will launch or that are in development?
We invest around 2-3% of our turnover in research and new product development (to be compared on an average 0,2% on average within the EU food industry).
We always have new fantastic products in the pipeline as we're an innovative food company. We aim to have oat products matching our consumers daily dairy needs, to help ease the transition to a more plant-based food consumption.
In which countries are you presently available, where do you have local organisations?
Our head office is in Malmö, Sweden. We also have offices in New York, London, Berlin, Helsinki, Hong Kong and Shanghai.
You'll be able to find Oatly products in more than 20 countries across the world at the moment, and hopefully more to come.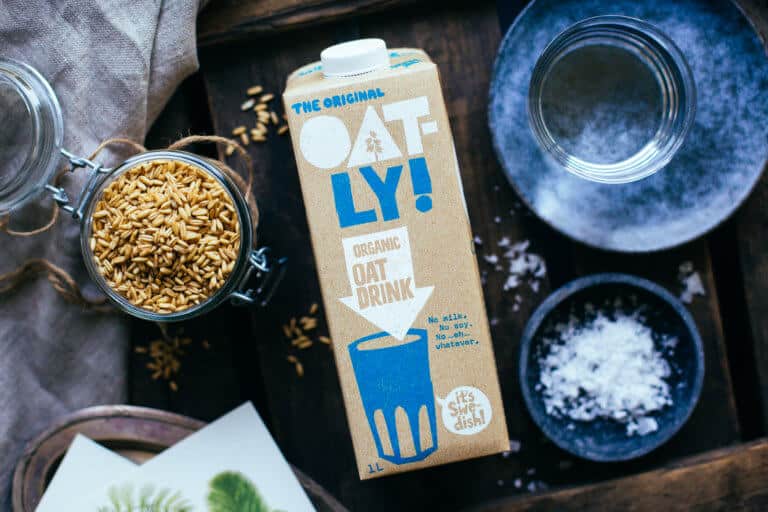 Where do you have production sites or plan to develop sites in the coming years?
We have our development center and a production site in Landskrona, Sweden. We've just opened a new production site in New Jersey, US and will be opening one in Vlissingen, Netherlands this summer. In early 2020 we're looking at having the second production site ready in the US and by end of 2020 open our first plant in Asia.
What are you aiming for as a company or what is your mission, and how are you achieving it or how do you hope to achieve it?
Our mission is to make it easier for people to eat better and live healthier lives without recklessly taxing the planet's resources in the process. Having sustainable and amazing oat products matching our consumers daily dairy needs, to help ease the transition to a more plant-based food consumption, is the first and most important step in achieving that mission.
Secondly, it's about having an active voice in the public debate and being a driving force for the necessary change of the food system. This is very clear in all our communication and marketing. As an example – we're now stating the carbon footprint of our products on the packaging. We think it should be mandatory for all food producers to be held accountable to declare carbon footprint in the same way nutritional values are declared.
In your opinion, why should the dairy industry continue to acknowledge veganism?
One of today's biggest and most pressing challenges is climate change. Scientists agree that we need to increase the consumption of plant-based foods and reduce that of animal products, both for environmental and health reasons. Food production accounts for about a fourth of the world's greenhouse gases that contribute to climate change. According to the Food and Agriculture Organization of the United Nations, it is estimated that 14.5% of all emissions come from the meat and dairy industries – which is more than all transport emissions. To reach the climate target of the Paris agreement, it's necessary to make drastic changes towards a more plant-based diet. Governments, food companies, individuals – we all need to take action for the sake of our future generations.
Where do you see Oatly in the next five years?
In five years, we hope to be acknowledged as one of the global thought leaders of the change movement.  We believe that we are one of the companies that have the license, trust and ability to catalyze societal shift in order to make the world more sustainable.
How will the animal free dairy market develop in the near to mid future, in your opinion?
One thing is for sure, both the production and the consumption of plant-based products are on the rise. For example, more than 540,000 people in the UK are now vegans, which is triple what that number was a decade ago. Since over half of those UK vegans are between the ages of 15 and 34, it looks like the meat-and-dairy-free trend is going to continue. And it's not just happening in the UK. A global increase in plant-based eating is underway, and it's reflected in our company's growth, which is occurring in all of our markets. This year we will double our turn-over, and we'll probably do the same next year. So the interest and the will to go plant-based are there. Now it's incredibly important for the food industry and retailers to step up and make sure plant-based products are available—products that make switching to a plant-based diet not just possible, but easy and attractive.