PAIO is a PETA-certified unique vegan shoe brand based in India, creating handcrafted shoes for the conscious consumer. Their made-to-order shoes can be completely customised from design modifications and heel heights to material selection and all the shoes are entirely handmade from start to finish.
The fashion industry is increasingly acknowledging veganism and cruelty-free materials in their designs, with several of the largest fashion houses abandoning the use of fur this year. Vegan leathers are also increasingly in demand for interior design and shoes, with innovative creations made from many plant-based materials including mushroom leather. In India, where much of the population identifies as vegetarian, the demand for animal-free shoes has sky-rocketed. We interviewed fashion designer, Shweta Nimkar about the situation in India and about her brand PAIO.
Can you introduce PAIO? What was the motivation behind your launch?
As a teenager, I used to be extremely shy. As a result the first thing I noticed about people were their shoes! However my true fascination with shoes began when I was in college. As a way to pass time, I began to draw various shoe designs and ended up with hundreds of them by the time I graduated. As such, when I graduated, the first thing I wanted to do was make my own shoes. I began scouting for good Cordwainers in the city and PAIO was born. As we launched our first collection in 2016, we realised a big gap in the market. Each of us are individuals, with different tastes, habits, expectations. It became imperative that we could provide shoes for each and every woman. Hence, we decided to add the 'customisation' factor in our shoes. Each PAIO shoe can be completely customised right from colour changes, heel height modifications, comfort levels and size requirements.
This journey has been thoroughly exciting. There have of course been ups and downs, however, it has been extremely satisfying and fulfilling.
Where is your product line available and do you have plans to expand into other markets?
We are currently available via our website – www.paio.co. We also ship internationally through the website. Apart from that, we are available via top online retail players in India such as ShoppersStop and Jabong. As we have our studio in Mumbai, we regularly meet clients on appointment basis for custom shoe orders. We are now actively looking at expanding by collaborating with online portals and offline boutiques across Europe and Asia.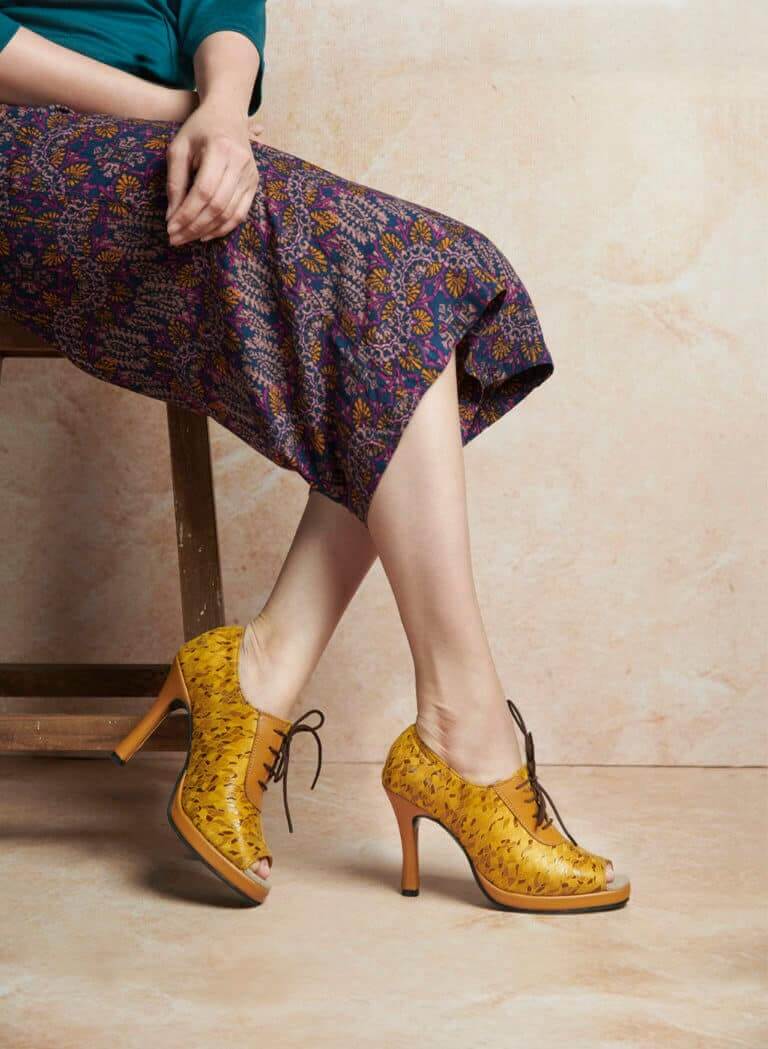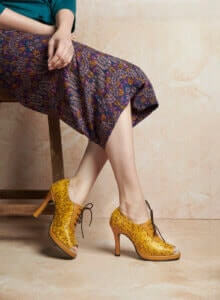 What differentiates PAIO from other footwear products – how do you stand out against any competitors?
One main point that differentiates us is the fact that we use fabrics and synthetic leathers for our shoes. We enjoy crafting interesting shoes with printed fabrics, embroideries, beads and other accessories. With our select material choices, our designs tend to stand out and look unique.
Do you have any new products that you will launch or that are in development?
We are currently in process of creating a range of wedding shoes for the Indian market. These shoes are made using fabrics such as Chanderi and Goergette and faux Silk. With embroideries on traditional Indian fabrics, our new collection will be a mix of the traditional and the new. You can view our entire collection online on our website.
How do you assess the current market for vegan footwear?
We constantly have an eye out for new and interesting designers in this vegan footwear market. We love that this concept is catching on in India. As awareness increases, people automatically choose to not use leather. We've had customers who have now become our loyal customers simply because we choose to not use leather.
Vegan fashion is often seen as expensive. How do you keep your price in a competitive range?
In India, there is a huge market for vegan footwear. Our customers are willing to shell an extra cost for the product and quality that we deliver. Since we are a PETA-certified brand, our clients are aware and are making a conscious choice to not use any genuine leather where they can avoid it.
Are there any new vegan materials going to arrive on the scene?
Our current aim to use a variety of fabrics across India from the Bandhani in Gujarat to Paithani in Maharashtra and create a beautiful range of shoes that showcases our cultural heritage and craftsmanship.
What are you aiming for as a company and how do you hope to achieve it?
Our aim with PAIO is to not only make people aware of the need to go vegan but also to become a premier footwear brand in the country. We are also looking at expanding the brand by showcasing our collections through various online and offline stores across Europe and Asia. The idea behind PAIO is to create a range of shoes so unique and different from each other crafted with vegan fabrics and leather that showcases our Indian roots and heritage.
Where do you see PAIO in the next five years?
In the next five years, we plan to retail our shoes through our stand-alone stores across the country. Apart from that, we are actively targeting major retail stores internationally.