Young vegan brand Plantifull produces 100% plant-based meal pots and snacks which are listed both in the UK and USA. Last month the brand announced its rollout into 471 Holland & Barrett stores making it the only chilled plantbased ready meal offering at the major health retailer.
We spoke with Co-founder Adam Courtenay, who launched Plantifull in 2018 with his wife Becca, and has some interesting points about the plantbased market amid the current global situation.
Tell us about your brand
Plantifull was created by myself and my wife, Becca, after we went completely vegan after watching Forks Over Knives on Netflix in 2016 and realised pretty quickly that there were very limited options in the market (at the time). The goal for Plantifull is to make delicious, nutritious, plant-based food readily accessible for anybody. So whether somebody is fully vegan, flexitarian, or just a meat-reducer, we want to provide options for everybody.
What is your current vegan portfolio?
Currently we have two ranges: a chilled meal pot for lunchtime or evening convenience, and an
ambient jerky line
, perfect for snacking or as a post-workout protein boost. We completely avoid using preservatives and nasties in all our ingredients, so they're really clean label and delicious! We're also working on a completely brand new line of products, which we're really excited about and will be able to reveal more in the near future.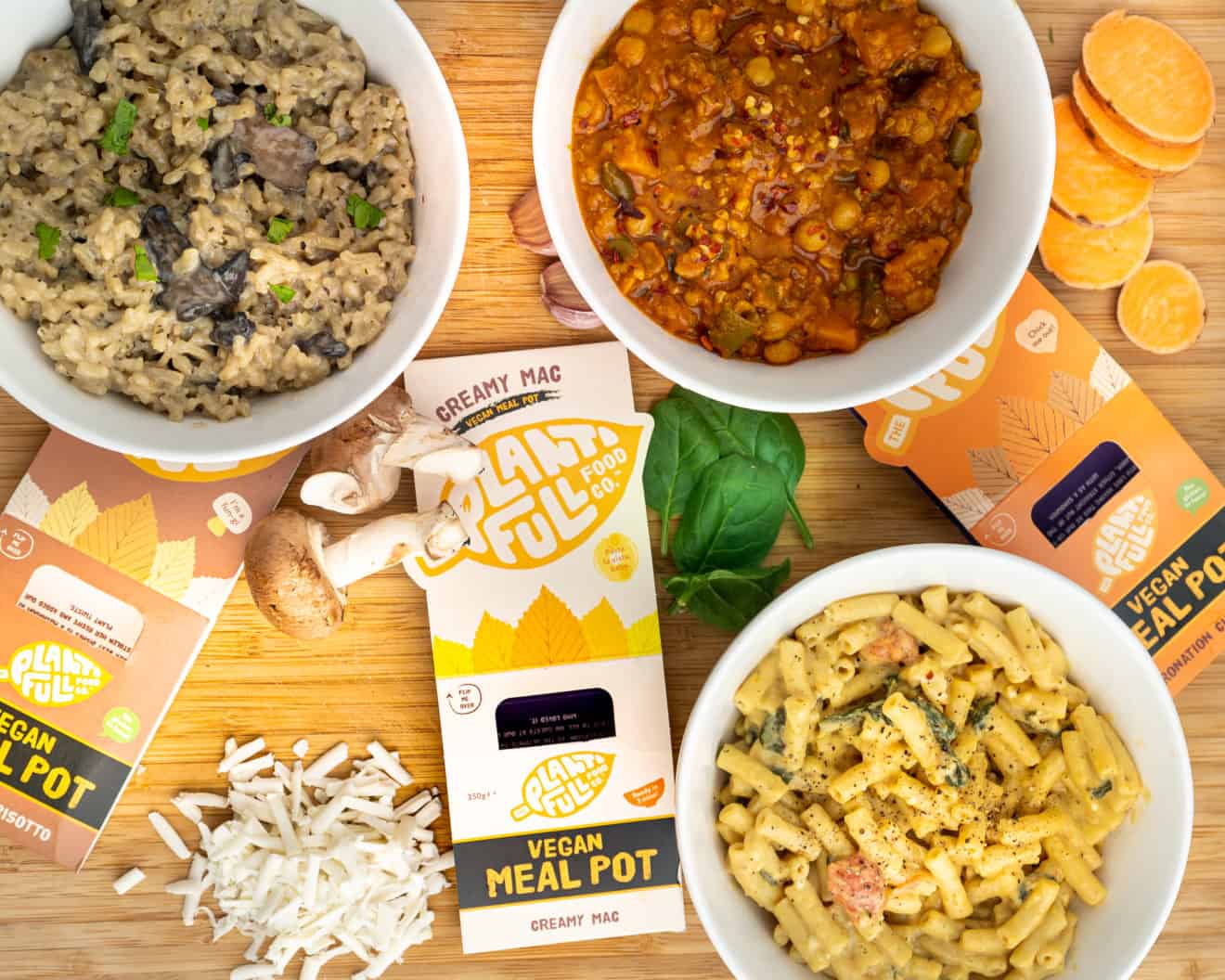 Which product is your bestseller and why?
That's a difficult one! Our best seller is probably our Creamy Mac meal pot, but we received lots of emails requesting we bring back our Shroomy Risotto, which we've now done through Holland & Barrett. I think our Creamy Mac probably just edges it and I think that's because we've managed to closely replicate the creaminess and satisfaction of a traditional Mac & cheese with plant-based ingredients, and who doesn't love a Mac & cheese?!
In which retail outlets are you currently available, and in which markets? Do you have plans to expand?
We're currently available through Holland & Barrett, Ocado, Amazon, and number of great independents. We definitely have plans to expand, and our goal is to make delicious plant-based eating available as widely as possible and for Plantifull to become the trusted plant-based brand across a number of key categories. Historically, plant-based eating has been very expensive, and there's good reason for this: the ingredients used are just not as widely available, and nor are the ingredients subsidised, as is the case with many animal products.
We are trying to strike a balance between great food and accessible pricing; there are many great companies that offer delicious meals online, for example, but these are often out of the reach of the average consumer due to the pricing. Our goal is to have our meals and snacks stocked nationally in many different retailers, and at prices that don't hurt the wallet. Ultimately, we want to remove animals from the food chain and we believe that's the best way to do it.
You recently launched into Holland & Barrett as the only chilled plantbased ready meal offering through the famous health retailer. How are your products being received there so far?
Well, we certainly didn't time the launch well!! About a week after our official launch, most of the country has gone on lockdown because of the virus, so it's really difficult to estimate what sales will be like in a normal environment. From what we are seeing though, the products seem to be really well received and we're getting a lot of positive messages from customers, which are always lovely to get. We're really excited to make this jump as a brand and to see the products are selling well.
How do you foresee the plant based market changing in the next couple of years, and how do you envisage your role in that
This is a really difficult question to answer, because in the 3.5 years my wife and I have been vegan, the market has changed so much. It wasn't that long ago that Pret launching their rice-coconut milk was huge news, because almost all other mainstream coffee shops only had cows milk. Now it's almost unheard of to go into a coffee shop and only have cows milk as an option; we've really come so far. Right now meat analogues seem to be the latest growth area, and there are some truly amazing products available in the market at the moment.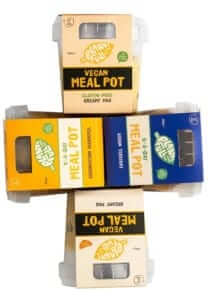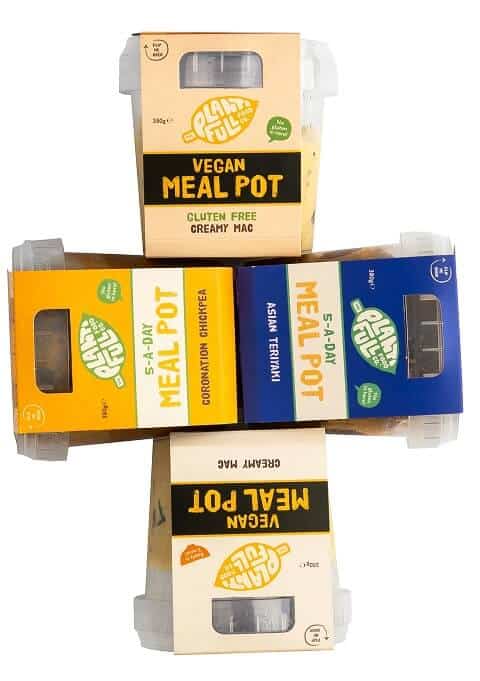 I think that trend will continue, with fish analogues also becoming more and more popular. We see our role as being at the intersection between food technology and convenience, and we already have some exciting NPD around incorporating some of these options into our future meals. In addition, we really think functional beverages are a huge growth area over the next 12 months and we're working on some really exciting things there.
Finally, I have been surprised how many of my non-plant-based friends have been telling me they are looking to change their diet on the back of this virus and the linkages with animals potentially being the source of the outbreak. Our target market has always been the flexitarians, and I think that sector of the market will see huge growth. Eventually, the goal is that these flexitarians will become 100% plant-based, and convince and taste are the key factors to making that happen. The plant-based movement has seen such huge growth over the past three years, yet I think that's nothing compared to what we will see over the next three; we're just at the start of this movement.
Which partners are you working with at present and are you seeking other partners, if so in which areas (distribution etc) We're speaking with a number of the multiple retailers both in the UK and abroad at the moment. It will be interesting to see how current events may change consumer buying behaviour over the coming months, and just what the fallout is from this virus. I suspect distribution will be severely impacted in the short-term, especially on the food service side. We have a number of friends who own restaurants and the impact on their business and their staff is devastating, and it's so sad to see.
What is your company mission?
Our company mission is to provide great and convenient food to customers, which is delicious not despite being made from plants, but because it's made from plants.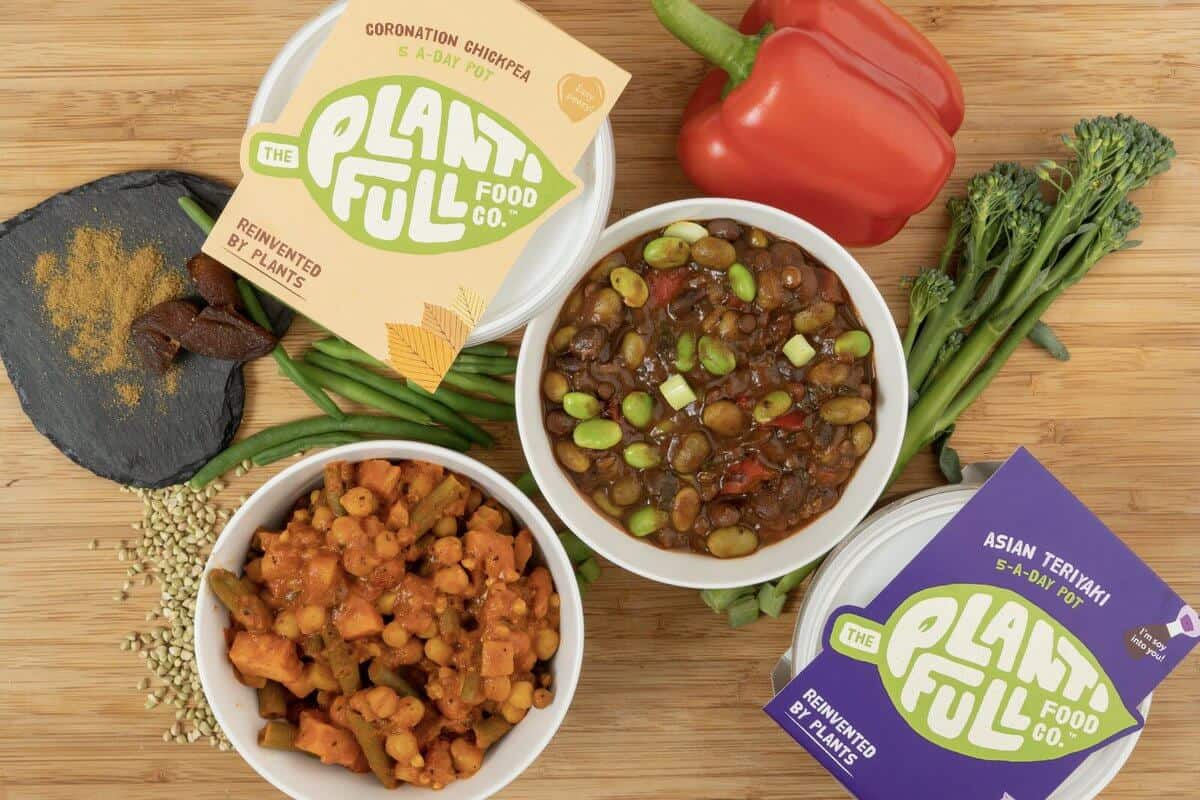 Do you have any products in development that you can tell us about?
Lots! I can't talk about specifics just yet, so I will just refer to what I said earlier about functional food and beverages being a huge growth area.
Where do you see Plantifull in five years?
We see Plantifull being listed in all major retailers throughout the UK, and across a number of key categories, and have just expanded into the US market. My wife (and co-founder), Becca, is American so we'd love to bring our products to the US eventually. Before that though, we will continue to focus all our time and energy on the UK market.
Anything else which you would like to share with our readers at this time?
I just hope that we can all stay supportive of each other during these really testing times for all of us. It's great to see the support the NHS is getting from so many parts of the country, and I just hope that people become more united and kinder to each other once this is all over.