Prime Roots, previously known as Terramino Foods, is a sustainable, non-GMO, whole-food source, meat alternative company, utilising a Japanese superprotein called Koji in innovative ways to create plantbased seafood options such as salmon and lobster, alongside meat-free chicken, sausages, bacon and more.
Founders Joshua Nixon and Kimberlie Le are committed to providing food solutions that are good for you and good for the planet. Unlike many meat alternative companies, Prime Roots' products are all natural, don't rely on genetic engineering and can be made to contain nearly double the amount of protein than in traditional meat products.
Prime Roots aims to break free from the monolithic burger and beef formats, and instead cater to the multitudes of tastes customers have, by democratizing how its portfolio of products is chosen. We spoke with Kimberlie Le about this interesting brand and unique strategy which involves consulting the community to vote on upcoming products.
Can you introduce your brand to our readers, what was the motivation behind your launch?
Prime Roots makes no-compromises, plant-based meat and seafood alternatives that have the amazing meaty taste and texture and is all-natural and non-GMO.
Please tell us all about koji superprotein.
Our superprotein is all-naturally grown and is a whole food source of protein, which naturally has the texture of meat, so it's not an ultra-processed food like almost all other meat alternative products on the market. Our superprotein originates in Japan and has been eaten for over 8,000 years. It's delicious, meaty in texture, and full of protein.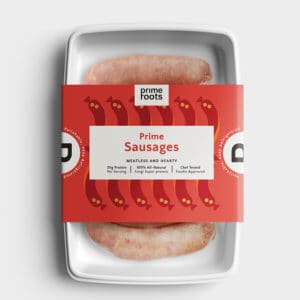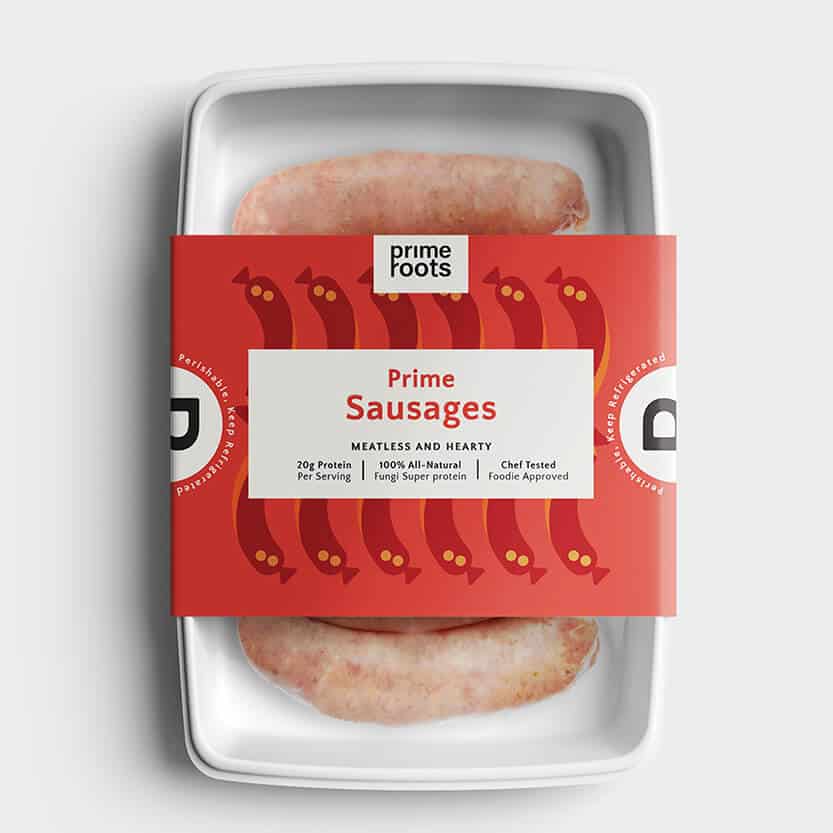 What was behind the decision for the rebranding from Terramino to Prime Roots?
We rebranded to have a name that encompasses who we are as a community-driven brand – our community are our roots. Our protein is also a clean and superior to all plant-proteins since it doesn't have off-flavors, and is a complete source of protein with lots of micronutrients – it's truly a prime source of protein.
What is the idea for the community and the voting process and how will this work?
We believe that products and brands should involve their communities to make key decisions. Our food system is broken and we want to truly be transparent and give people a way to be involved with how their food gets to their plate. Our website lists the products that we have made, which are ready to launch – now we want input from our community and the public at large to help us select which products they want to see us launch.
Please describe the products that will be in your portfolio and say what is their USP.
We've made all of the products that you can see on our product voting page, and we recently launched our community voting so we won't be deciding on the products to launch officially until that is over. We have both meat and seafood alternatives, from plant-based lobster to chicken tenders. We are able to make pretty much any plant-based meat or seafood product, so we also encourage people to engage with us and tell us what they want to see and taste.
When and where will Prime Roots products be available upon launch?
We'll be launching in 2020. At first we'll be only selling to our community to fulfill existing demand from our waitlist. which people can join at www.primeroots.com.
We'll be shipping online and be found in select in-person locations. As soon as we have enough capacity we will start sales to the wider public.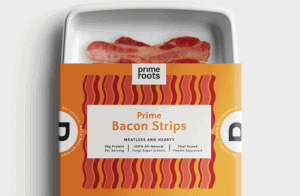 How do you assess the current market for meat alternatives? What are the challenges faced?
In terms of plant-based meats, it's expected to be a $140 billion industry in a decade according to Barclays. Consumers are demanding these products and the products are also increasing in quality to meet market trends, such as non-GMO. Scaling to meet demand will be a problem that most companies in the space have faced and will continue to face over the next few years.
Where do you see Prime Roots in the next five years?
We want to be widely available with large product diversity and products that are amazing tasting. We also want to grow our community of foodies and chefs to really propel the status of plant-based foods into the mainstream. Product accessibility is important since we want people to be able to have access to delicious foods that are familiar and integrate seamlessly into their lifestyles. Product diversity is related to this and something that we are tackling at Prime Roots because we have the flexibility to make a suite of meat and seafood products that are truly no compromises.