Matthias Rohra started as Head of VEBU Business in mid-2015 and has been Chief Operating Officer at ProVeg since 2017. His profound knowledge of the international development of plant-based products and his strong business background allow him to work successfully along with political organisations in the promotion of the ProVeg cause; to reduce meat consumption worldwide.
Matthias has been vegan for over 25 years and also is an enthusiastic vegan cook. Here he speaks with us regarding the organisation and its important political work, including the current problems faced by the vegan movement of labelling restrictions.
How many employees work for ProVeg and in which areas?
There are currently around 150 international employees and volunteers working for ProVeg. In addition, we are supported by a network of around 100 regional groups in Germany who are also committed to the ProVeg mission. In addition to Germany, we have established country teams in the United Kingdom, the Netherlands, Poland, Spain, and South Africa, with teams in China and the USA created a few months ago. Given that ProVeg wants to change the food system on a global level, most of our staff are also working on the organisation's international activities.
In terms of content, the main areas of our activities are Corporate Engagement and Media Outreach & Campaigning, as well as Political Outreach and Community Building. We work together with institutions and also support individuals in changing their diets.
What is happening in terms of vegan lifestyles at the political level?
Unfortunately, the market for vegan products is currently facing political restrictions on food labelling. In Germany at the end of last year, the German Food Code Commission published guidelines for the labelling of vegetarian and vegan foods that are similar in function to foods of animal origin. It makes arbitrary distinctions and establishes incomprehensible rules. Together with a broad alliance of companies producing veggie alternatives, ProVeg has published a statement in which we make our criticism of the proposed guidelines very clear. In addition, the EU Parliament's Committee on Agriculture and Rural Development wants to ban the use of terms such as 'burger', 'schnitzel', and 'sausage' when labelling plant-based alternatives. However, given that a final decision has not yet been made, ProVeg launched a petition that has already been signed by more than 60,000 people in the space of a few weeks!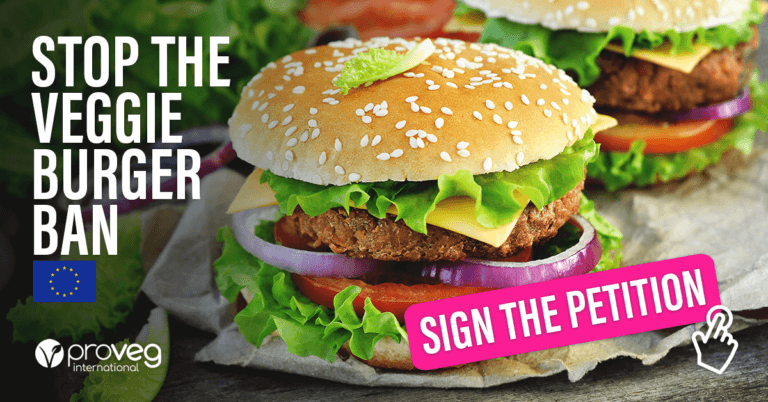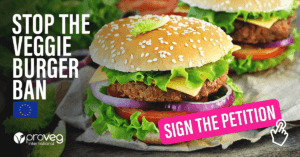 With the petition, we ask the incoming EU parliament to reject the proposal because it is unnecessary and irrational. There are no empirical studies or other evidence to suggest that consumers are confused or misled by the current names of vegan and vegetarian products. To claim that consumers do not understand the meaning of 'veggie burger' and similar terms is nonsense. Terms such as 'burger', 'sausage' and 'milk' for plant-based products convey the characteristics of the products to consumers with regard to use, taste, texture, and other factors. This established naming system has proven itself over the years, and there is no reason why it should be made more complicated.
If the proposed legislation is implemented, no one will benefit: consumers will find it more difficult to make a choice if they want to switch to more sustainable and animal-friendly alternatives, and manufacturers will find it more difficult to market such products. This would be a completely misguided step – especially at a time when a reduction in the consumption of animal products is not only recommended by the United Nations and the German Nutrition Society (DGE), but can also make an important contribution to solving many pressing problems including climate change, species extinction, deforestation, global hunger, and mass livestock farming
Keyword internationalisation: What's the status quo?
Following the renaming of ProVeg, along with the simultaneous initiation of our internationalisation process three years ago, we are now represented in eight countries (Germany, Poland, United Kingdom, Spain, the Netherlands, South Africa, the USA, and China) and are active in over 20 countries. We are currently placing a major focus on establishing ProVeg USA and consider a presence in the US to be of particular strategic importance –  not only because it is one of the countries with the highest per capita meat consumption, but also because of its economic influence in the world. Additionally, the USA is a hotbed of innovation for the development of alternative protein sources, including both plant-based products and cultured meats.
A presence in China is also essential in the long term as the country has the world's highest meat consumption due to its large population, with the consumption of meat and other animal products increasing considerably in recent years.
ProVeg will continue with the internationalisation process in the coming years – on the one hand, through the consolidation of existing countries, and, on the other, through further expansion. We are attracting widespread interest from all regions of the world. We are naturally delighted about this and are satisfied that it confirms the validity of our approach.
What plans do you have in store for the coming months?
We want to advance and intensify the internationalisation process, as well as our general activities in the various fields of work worldwide. Our core mission is to reduce global animal consumption by 50% by the year 2040.
A number of projects, events, and campaigns are planned for the rest of the year, including the successful international campaign for World Plant Milk Day on 22 August 2019. Here, we work with producers of plant milk and coffee chains to encourage people to sample the many milk alternatives available. We also communicate the benefits of plant milks and focus on how extensive the demand for such products already is.
At the end of August, the Vegan Summer Festival in Berlin, one of the largest vegan events in Europe, will be co-organised by ProVeg. At the same time, we are bringing together about 30 organisations from more than 20 countries for a Global Leadership Summit to share best practices and strengthen the global plant-based movement.
On 12-13 October, ProVeg UK will be hosting and organising the first VegMed to take place outside of Germany. This medical congress, which will be held in London, will present the latest scientific findings on plant-based nutrition to a professional audience.
Another exciting project is the rollout of our VeggieChallenge, which is intended to make it easier for people to get started with a plant-based lifestyle over the course of 30 days, through a daily newsletter with tips, videos, and recipes.
What is the Global Leadership Summit and what topics are on the agenda in August?
The Global Leadership Summit is a three-day conference scheduled for the end of August that ProVeg is organising for the first time. Executives from more than 30 veggie organisations around the world will come to Berlin to share best practice strategies in all areas of work, including outreach strategies, campaign management, fundraising, and events. In addition to networking, there will be a focussed exchange on what approaches move people most effectively and contribute most to sustainable change. The optimisation of internal processes and procedures will also be a key topic. After all, we are all working towards the same goal – and mutual support is invaluable. ProVeg can learn a lot from the successes and mistakes of other organisations. The summit represents a huge opportunity to drive the global veggie movement forward.