Patricia Homa, President of ProVeg Poland, works along with her team to make plant-based products an increasingly important element of the Polish food system. ProVeg Poland has been awarded the "Golden Paperclip" in 2018 for the best PR project in Poland in the Food Sector category.
Since 2019 she has served as an expert in the United Nations Climate Leadership program, working together with business leaders to create a real change in achieving climate neutrality.
Tell us about ProVeg Poland and what the organization stands for
ProVeg International is a food awareness organization working to transform the global food system by replacing conventional animal-based products with plant-based and cultured alternatives. It's the first international organization to advocate for plant-based living and conscious nutrition. In Poland, we started working in 2017 for ProVeg, and in 2020 we established the ProVeg Foundation, which is part of ProVeg International.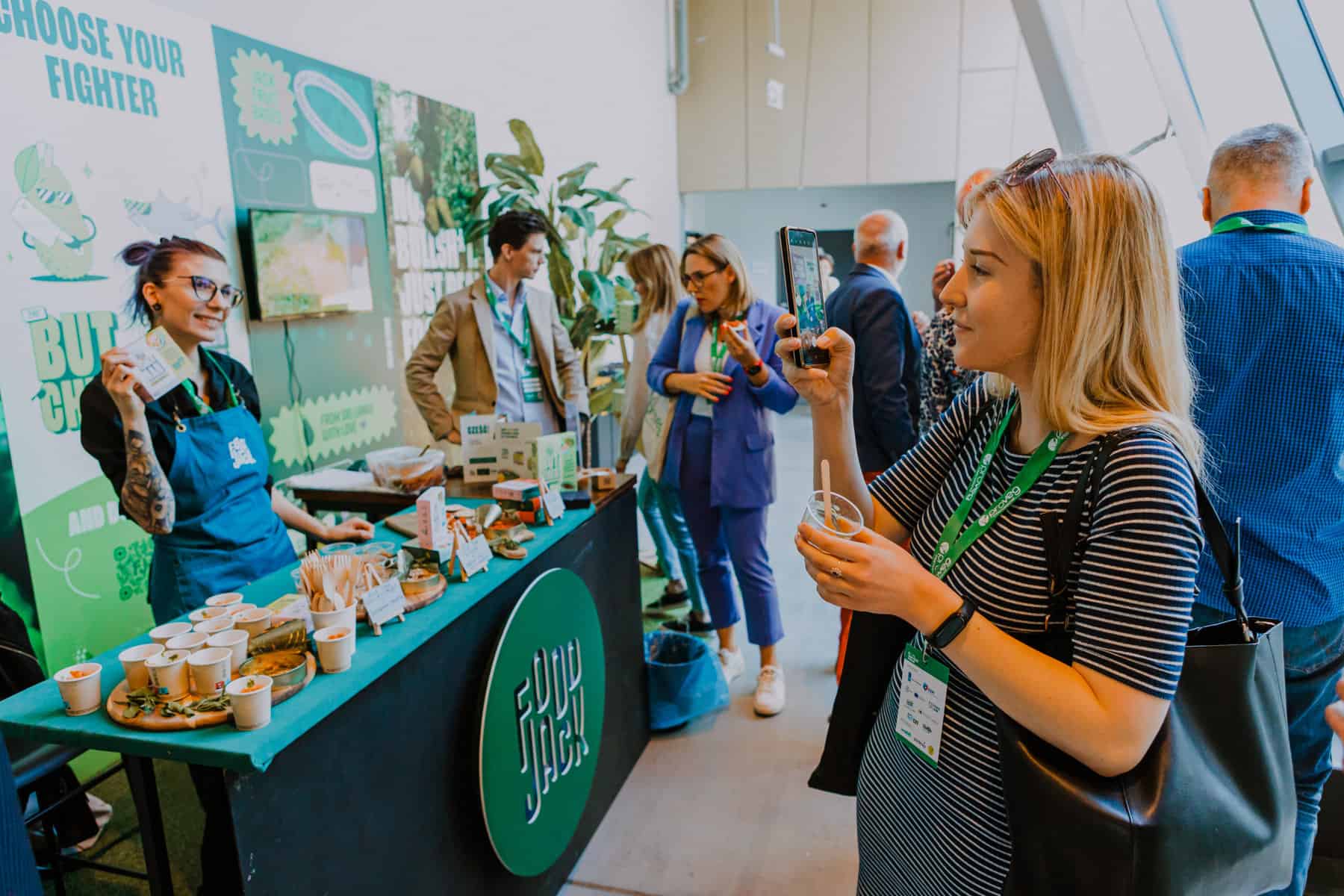 During these five years of operating, we have identified three main pillars of our activities. The first of them is directed to consumers, whom we educate through public awareness campaigns and educational projects in the field of shifting to more plant-based eating habits. The second pillar is cooperation with business, the whole food industry, suppliers, producers, and retailers, to which we offer support in the development of a portfolio of plant-based products as well as integrate the industry and encourage the sharing of best practices and know-how.
The third pillar is political action, moving towards systemic change. We draw the attention of decision-makers to urgent problems and propose systemic solutions for health or climate protection. We also work in this area on legal resolutions to facilitate plant-based transformation. In all these activities it is crucial to act globally, the fact that we change something in one country will not solve the problem. That is why it is important to unite and amplify the message globally, as we do at ProVeg International.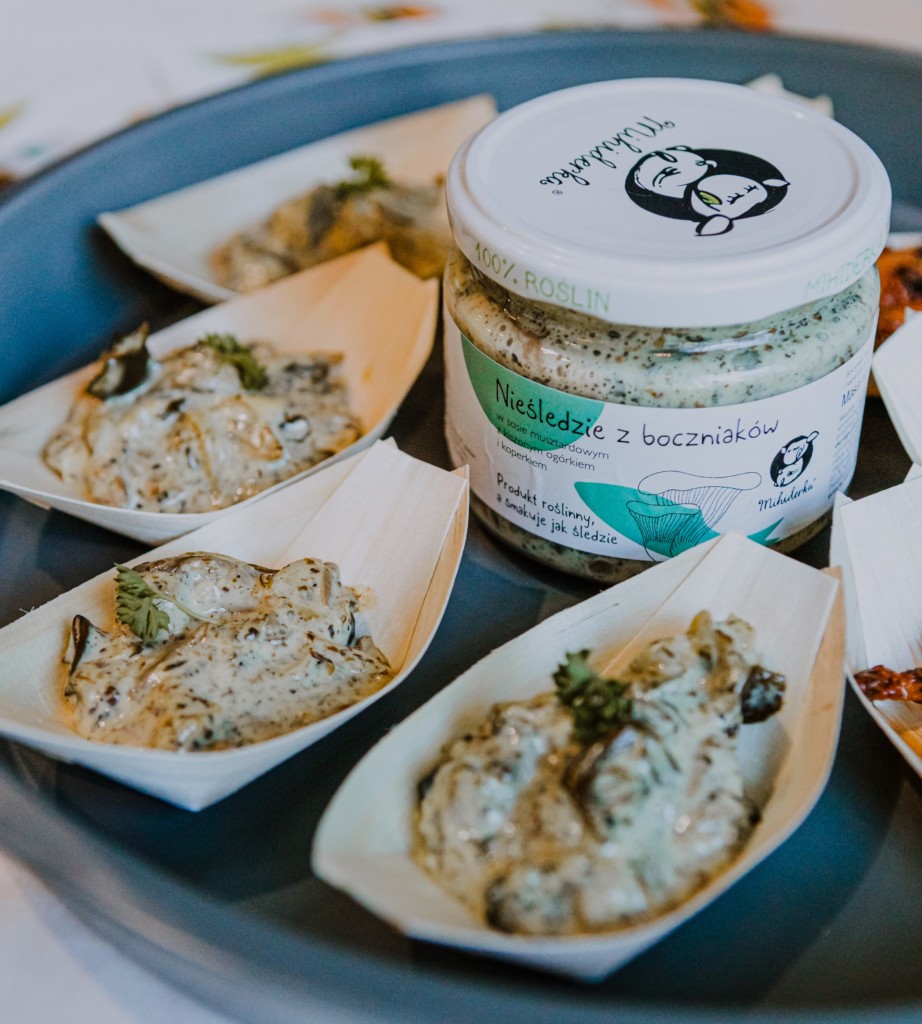 Who are the members and who can become a member?
Our team in Poland consists of four full-time staff who are experts in a variety of fields including psychology, nutrition, environment and communication. As a Foundation we do not offer official membership, but we invite volunteers to support our work with their expertise, from nutrition to research to law and IT. Our unofficial members are all those who see that the solution to many of the problems facing the world today is on a plate. We involve external experts, the community around us, influencers and business representatives. Everyone can educate, even by good examples. Everyone can build a better future.
What successes do you like to look back on?
When we first began, there was not a lot of discourse about plant-based eating in the country, with data in 2013 estimating that there were only 1 million vegetarians in Poland, and 40% perceiving vegetarianism as unhealthy.
"Everyone can build a better future"
In 2019 we launched our New Food Forum, a unique business event aimed at accelerating and empowering innovative food technologies in Poland's now booming plant-based sector. With four editions now having taken place, in 2023 reaching over 230 representatives from Polish businesses, retail chains, food and media distributors, the event is growing from strength to strength and will be a key moment in our plans for upcoming years.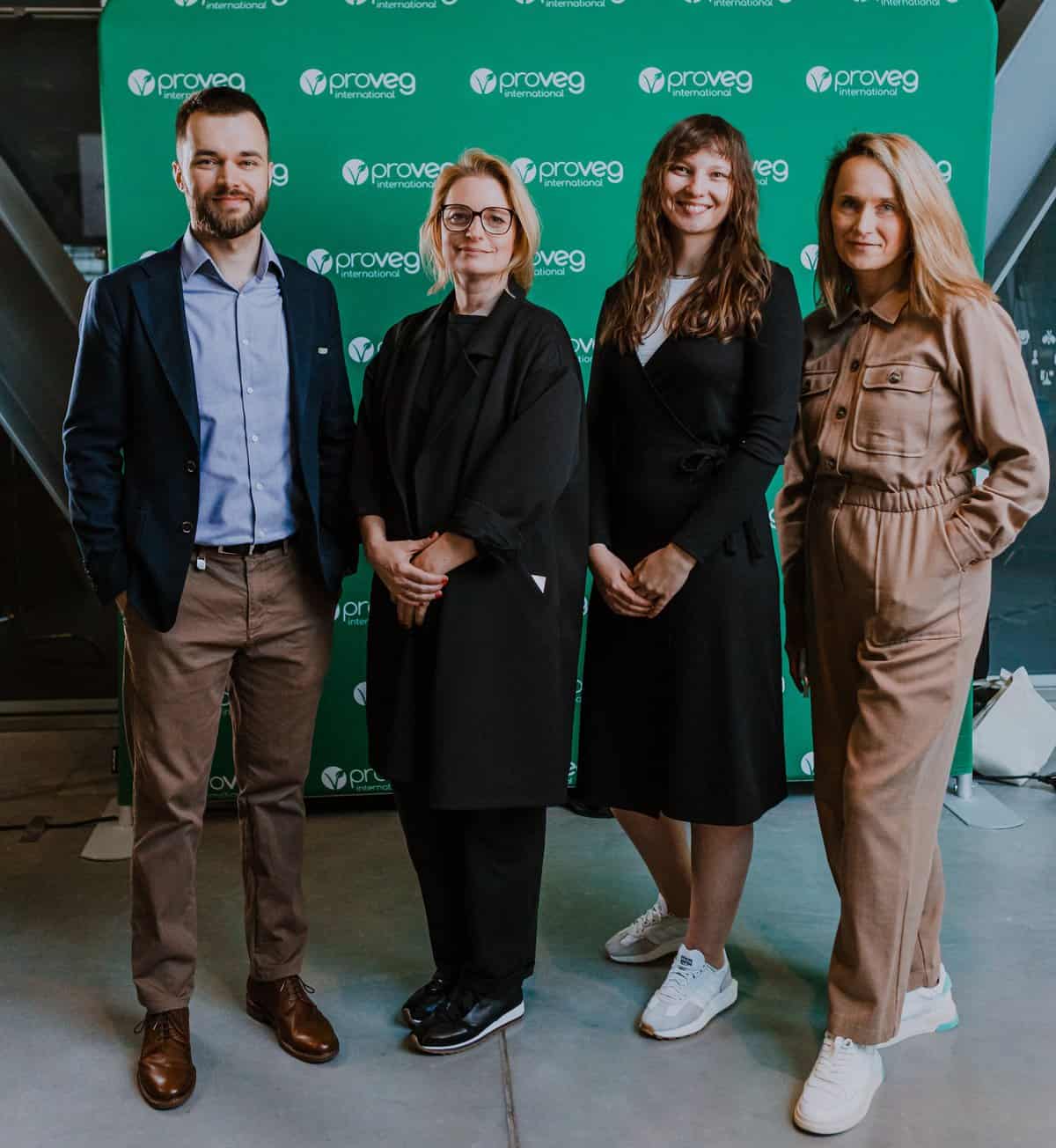 Furthermore, we have successfully carried out several impactful campaigns. We have been running the "Veggie Challenge" consumer campaign for three years, as part of which we offer free 30-day support in reducing meat and dairy consumption. Between 2020 and 2021. More than 43,000 children across Poland took part in an educational programme PrzyGOTUJMY LEPSZY ŚWIAT (Let's Cook a Better World) to learn about the impact our food choices have on climate change, and how to source and cook healthy and delicious plant-based meals at home.
We regularly appear in the Polish top media, building awareness around the plant-based transformation. Our activities are recognised with regular invitations to the media and industry conferences, as well as with awards (e.g. the "Golden Paperclip 2018" for all our PR work to promote a plant-based lifestyle).
What actions or projects are you planning in 2023? What are the most important goals of ProVeg Poland?
The Polish population is 37.8 million, with an annual per-capita meat consumption of 77 kg. However, we know there is huge potential for plant-based products, backed by a growing demand. NielsenIQ reports that the sales of plant-based alternatives in 2022 reached a record value of PLN 729 million. Plant-based meat currently accounts for 15% of the pre-packaged meat market. Plant-based milk, on the other hand, has reached 10% of sales of the entire milk category. Quantitative sales of plant milk increased by 39% between 2020 and 2022. During the same period, volume sales of animal milk decreased by 1%.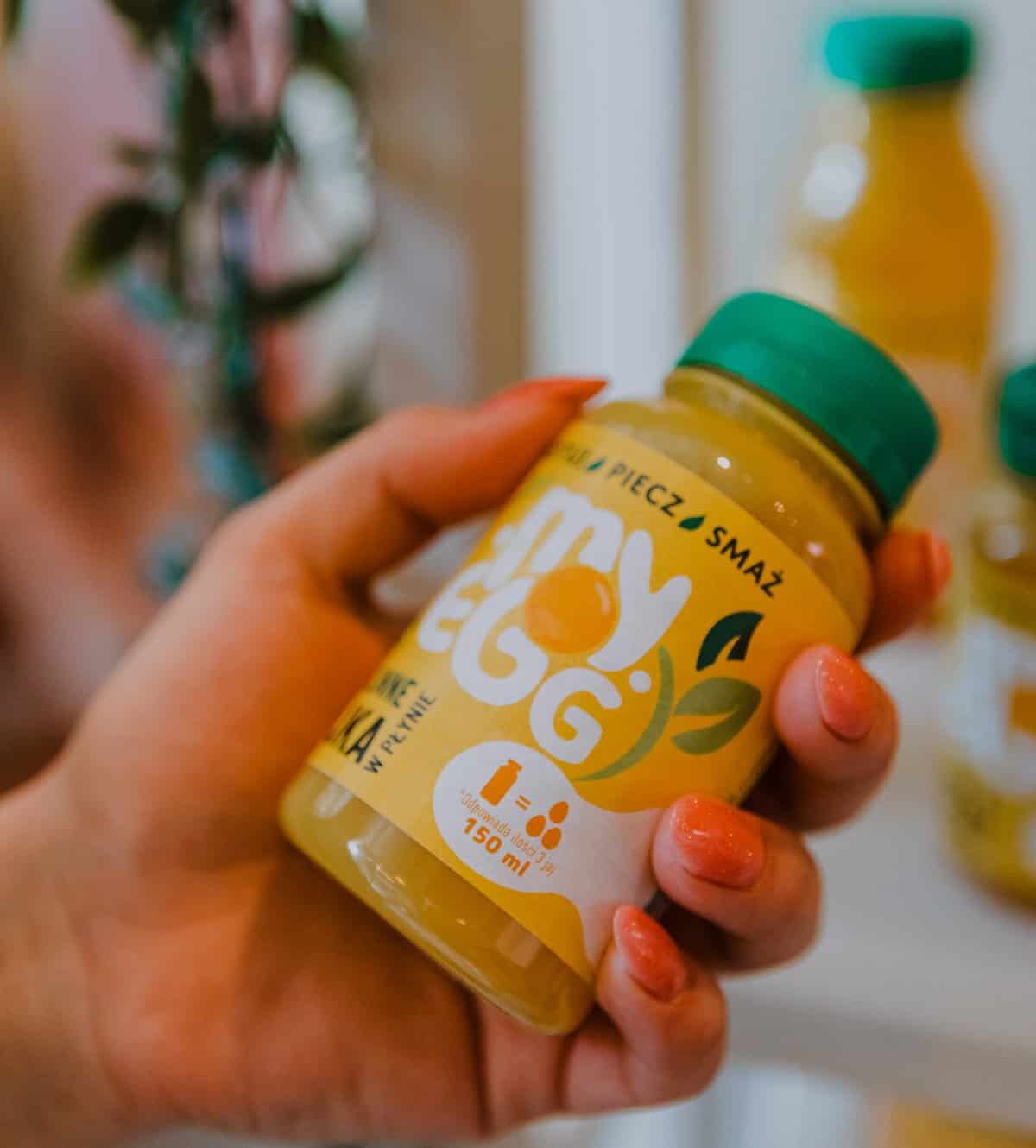 We focus on the link between consumer demand and the food industry by providing expertise, strategic advice and recommendations to our network of interested businesses. As our profile grows we want to continue our current activities such as our media engagement, B2B newsletter, consulting services and the New Food Forum, a unique business event aimed at accelerating and empowering innovative food technologies in Poland.
"Our goal is to […] make plant-based transformation an important element of election campaigns"
2023 will be furthermore a year of increased work for us in terms of systemic and political action due to the upcoming general elections. Our goal is to influence the government and decision-makers to include our solutions in their national policy recommendations and make plant-based transformation an important element of election campaigns.
How do you assess the situation of the vegan movement in Poland? Which developments speak for a positive change and which challenges have to be overcome?
The last decade has brought a real revolution in the eating habits of Poles. The market for modern street food and vegetarian/vegan restaurants has taken shape, casual and fine casual dining has boomed.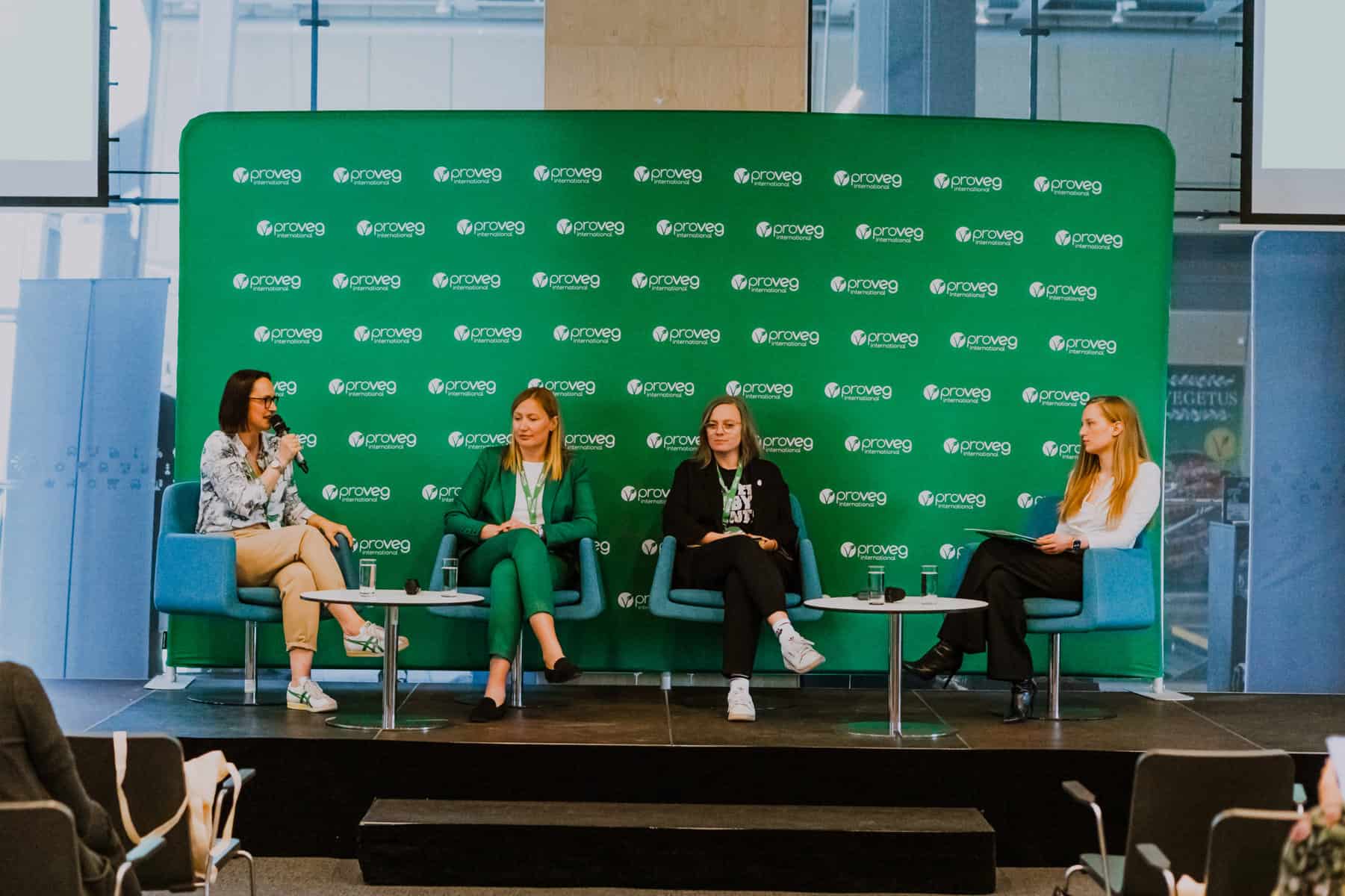 Veganism has featured in food trend reviews for several years now. Warsaw has been in the TOP10 countries in the world in terms of the number of vegan restaurants, and other Polish cities are not lagging behind at all. The year 2023 will be another year in which we will see a strong increase in the popularity of a plant-based diet. It is no longer a trend, but a lifestyle for millions of people.
"We believe in the power of synergy"
For several years now, it has become clear how consumers have started to reduce their meat consumption and switch to flexitarian, vegetarian, and plant-based diets.
Where can interested people meet you in person in 2023 (trade fairs, congresses, events, roadshows)?
In the near future, you can meet us during several food industry events. The easiest way will be to contact us directly and arrange a meeting. We are open to discussion and cooperation. We believe in the power of synergy. Feel free to contact us.