Quorn are one of the foremost meat alternatives in Europe and the UK, and have been successfully selling their range of meat-free products since 1985. Due to the sharp increase in demand for vegan products, the Quorn brand recently expanded their production and announced the investment of £7 million in research and development, creating hundreds of new jobs at a facility in Yorkshire.
Quorn were originally established as a vegetarian company but are following market trends and have now made several of their range egg-free and suitable for vegans. They are committed to sustainability and the future of food, invest heavily in green initiatives, and are the first global meat-alternative brand to achieve third-party certification of its carbon footprint figures. We were very pleased to speak with CEO Kevin Brennan regarding the recent developments.
What is the current situation in your company?
At present turnover is  £230m, we have around 55% share in the UK and distributed in virtually all grocery stores in the UK.
Which of your products is the bestseller and why?
Mince and Pieces are our best sellers as they are versatile and work in many popular dishes such as chili, bolognese, and stir fry.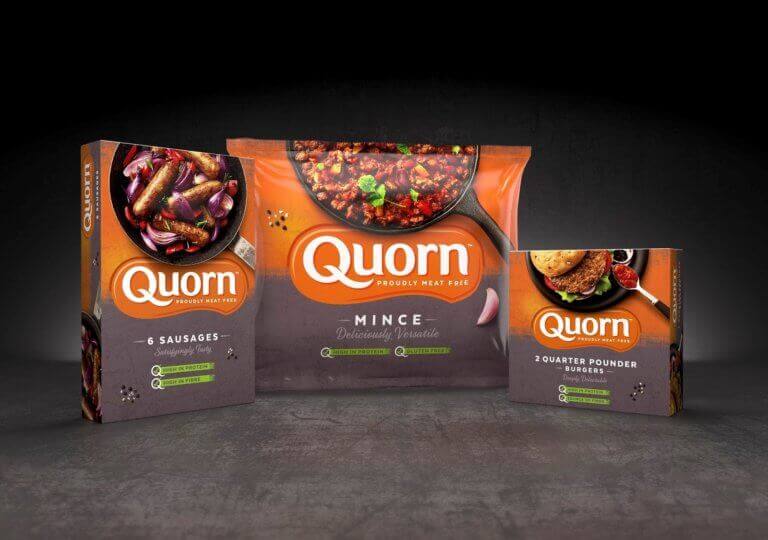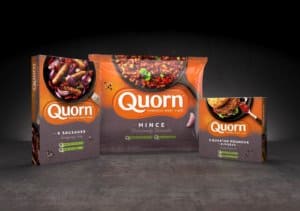 Please describe the current trend of the "bleeding burger" and why Quorn were keen to be involved in it?
There has been a lot of media hype around this. Burgers are a much bigger dynamic in USA than here and it is typically US firms hyping this. Having said that we recognise that a juicier ("bleeding") product would work well here. We are keen to show it is something, with our capability, that we can deliver pretty quickly, i.e. by the end of this year.
Who are your target demographic?
We target vegans, vegetarians and flexitarians/meat reducers.
Where are your products currently available and are there plans for expansion into other markets?
We sell in over 20 markets including UK, USA, Nordics, Benelux, Germany and Australia. We are trying to grow these aggressively and are looking to expand into Asia thanks to our Filipino owner.
How have things changed in your company after the recent investment?
We have seen growth step up from 7 percent to 15 percent. Importantly we are now investing in major R&D projects that can drive step change innovation and product claims.
Why, in your opinion, is 2018 the "year of the vegan" which has seen so many announcements of investment and developments such as your new centre?
Certainly it has been one of this year's major trends. I think what really drives it is that vegetarians often aspire to veganism so when more products are made available they do well.
What is your company's mission and how do you plan to achieve it?
Our mission is to help consumer be healthier, and the planet more sustainable. We believe we can create a one billion Dollar business.
Which innovations will come in 2018 and 2019?
We have lots coming but it's hard to talk about them at present. We introduced vegan deli this year and it is going very well. We have a major Ready Meals launch in Q4 and obviously the new burger planned. We have many other great plans but can't share them yet.