Raw Gorilla are a UK brand based in Stoke Newington. They produce a range of raw organic breakfasts and snacks which are all Soil Association organic certified, vegan certified, and ideal for those on healthy diets. This year they launched the UK's first KETO breakfast which has zero sugar. All Raw Gorilla products have natural sugars only (fruit-based), and are gluten-free, without any processed or refined ingredients.
People who are new to a vegan diet, or are following a raw, gluten-free or paleo diet, often have trouble with finding suitable breakfast or snack options which are ready-to-go and suitable for a busy lifestyle. Raw Gorilla tailor exactly to these people and use only completely natural ingredients which are full of nutrition. We spoke with Raw Gorilla Marketing and Communications Officer, Alaya, about their product range.
How did the concept for Raw Gorilla originate?
Our Founder, Fraser, had food intolerances to gluten and additives for all of his childhood. He is a bit of a foodie and looked around and felt there were not many healthy breakfasts or snacks, yet breakfast is said to be the most important meal of the day. We were further influenced and inspired by our spiritual practice and a book called Green Gorilla by Adi Da, which endorses a raw vegan diet. Raw food has not been destroyed by cooking, but finding products which are genuinely raw (dehydrated or cold-pressed under 42°C) can be difficult. Finally we were influenced by the gorilla, who we all share over 98 percent of DNA with. They are docile, massive, and live on a plant-based diet.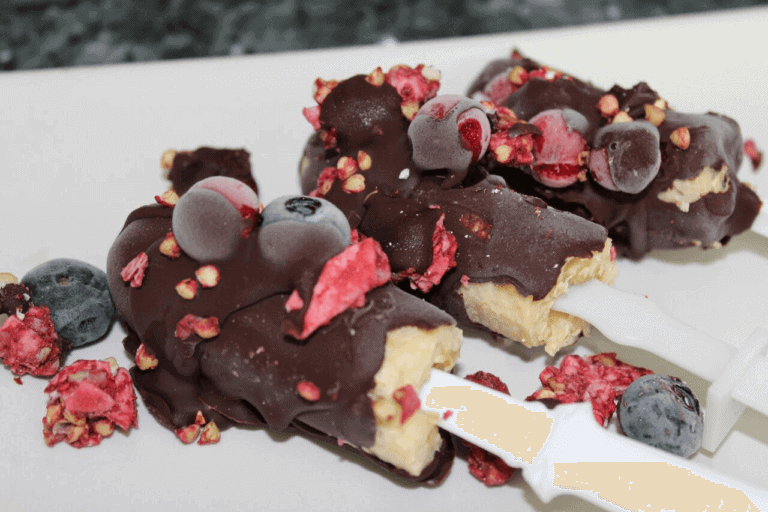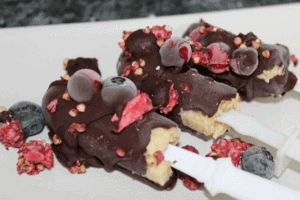 Please describe how much of your range is vegan
All of it. We are totally vegan certified.
What is the target group of your company?
Anyone who wants to eat more healthy food! A big area also is healthy food for kids.
How do you see yourself and your company positioned against the competition?
We have taken a real innovator role with Raw Gorilla products; there are other products out there now, but not all are genuinely raw, and many claim vegan and organic without being certified. We feel giving a guarantee of quality is a differentiator. But to be honest we don't focus on competition, particularly often as a lot of what we do innovative, we believe the more companies who bring in healthy vegan alternatives are helping to raise awareness and consciousness so it's good. The market is growing so there is plenty room for us all.
What is your company mission?
We care about the state of the earth, humankind, so by supporting fairly-traded organic farming, and making and distributing vegan certified products we are helping this shift. We would not be Soil Association and Vegan Society certified if we used any ingredients which did not qualify, so for customers these are good reassurances that we are what we say on the pack!
In your opinion, why should the snack food industry continue to rely on plant-based products?
Simply because there is growing consumer pressure for more alternatives. At a consciousness level, we feel for years food industries have fuelled rubbish food, loaded with empty calories, sugar and all of course highly processed whilst these industries exploited millions out of consumers. We believe it is the consumers who will demand for healthy alternatives, we are already seeing a backlash and for the big sugary unhealthy brands this must be a concern because they have lost credibility. Just look at the level of diabetes and obesity, people are addicted to sugar and both these problems plague the western world and are some of the biggest killers. So, we like the changing consciousness.
Where do you see your company in five years?
Five years in a dynamic market is a long time. We are focusing on the next round of funding for growth over the next 18 months, we hope to get in a very strong position in the market place as a provider of healthy breakfasts and snacks. In the early days operational the focus is on growth and expanding distribution so more people hear of us. We hope to continue to make a difference. What tends to happen in any industry is massive growth – which is just happening, then consolidation, for example companies merge, or work together to keep costs down etc. At the moment all companies in this space are literally at the beginning of growth.