SEVEN FEET APART
is a new UK-based, independent footwear brand, established in St Albans in 2016. SFA make shoes that blend classic style with brilliant comfort performance, without compromising either, and aim to deliver an experience that is kind, fair and sustainable.
SFA recently announced the launch of their first vegan shoe, the Vegan 172, and spoke with vegconomist about their committment to sustainability and their future vegan plans.
What was the motivation / driving force behind the decision to launch a vegan shoe?
I, (Matt, one of the Co-founders) chose to follow a vegan diet in 2018. Both Ian and I are well aware of our responsibilities as makers to find sustainable, kinder materials and challenge the life cycle of our products – from inception to re-cycle or degrading. We both know that the over reliance on animal-based materials is not sustainable in the med term and that better products are products that last.
Similarly, we are a demand-driven, customer-centric business; when people want a vegan shoe and repeatedly ask for it, we make it. If the demand is there, we will grow our vegan range and volume.
Can you describe the demand and changing market / tendency towards growing veganism in the fashion industry?
It's hard to ignore or deny the explosion of demand for sustainable products. In 2018, there was an obvious focus on ocean health and plastic, re-use vs. single use and changing diets. 'Fashion' also came under scrutiny for pollution across its lifecycle and most notably, 'fast fashion.' Many consumers are increasingly aware – and concerned – by the cost vs. Impact equation and we've seen the rise of hyper-transparency from successful brands like Patagonia and Everlane (in the US).
Non- animal, cruelty-free products are garnering increased demand across most industries and searches for 'vegan' – the catch-all phrase – are evidentially increasingly. I don't think this (a move to sustainable materials, manufacture and lifecycle) is a short term fad, it's just the beginning of a long term global trend. Hopefully.
In which markets will the vegan shoe be available and do you have plans to expand into other markets?
We ship internationally, often for free.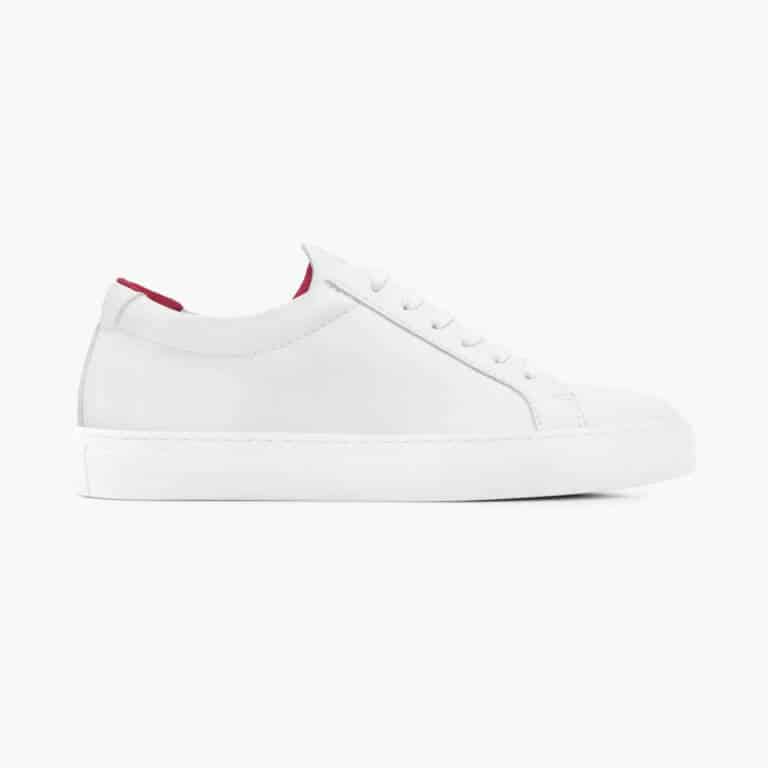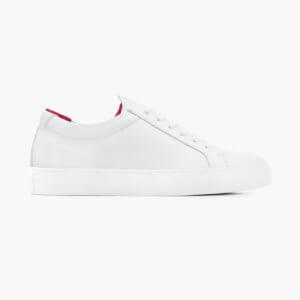 What is your USP / what differentiates your brand from the competition?
Our shoes are incredibly comfortable. Of course, lots of brands say this. However, we've upgraded every part of our shoes, so that we deliver the promise of performance when people wear them – and they love the feel. We fit a Comfort Forever footbed (high cushioning, never degrades, guaranteed for life) into every shoe.
You said that you would consider making your entire line vegan if this shoe is a success – what kind of figures would you hope to see and can you expand on this?
We have a set of targets that our business must deliver to thrive. Beat those and we face the wonderful challenge of accelerated growth. Say, for example, that we sold 200-300 pairs of vegan sneakers a month in 2019. That would be real progress. If we can sell even more, we can grow the business faster, employ more people and invest more in future innovations across our supply chain.
People who want change have the power to make it happen; most obviously, we have the power of our wallets. We want UK jobs? Buy UK brands. Want independent brands to thrive? Buy from a small brand. Want kinder materials? Buy Vegan. It's really this simple.
We know that there is an irony of a vegan founder making footwear; some of our products are leather. We have families to sustain and investors who have an interest in our management of our business so we are adapting to better and kinder materials as fast as is economically viable. When there is a material we can source that outperforms the current leathers and synthetics available, we will make everything with it.
Can you tell us about the vegan material used for the Vegan 172, and what makes it sustainable?
It's an Italian Microfibre called onMicro.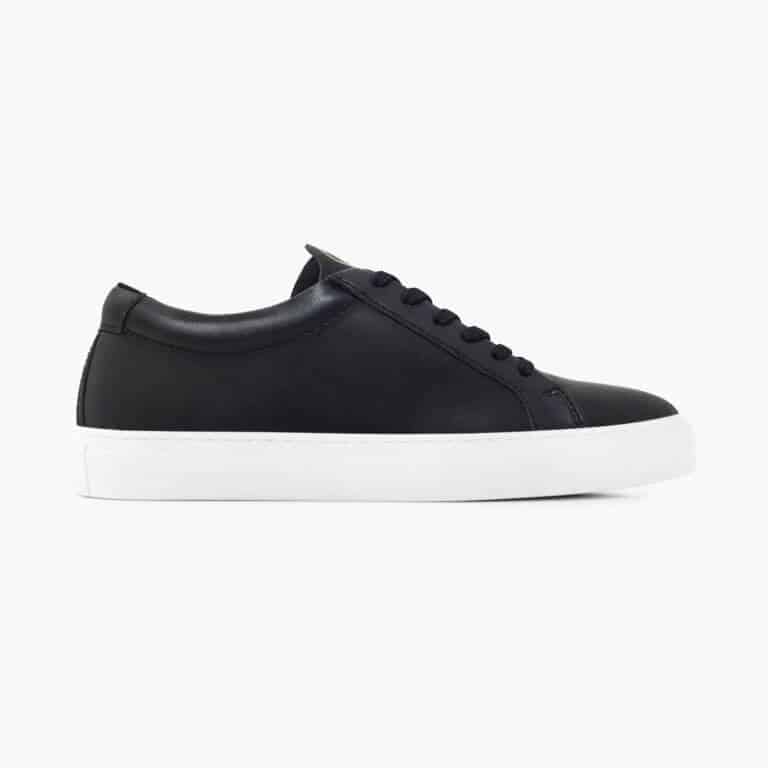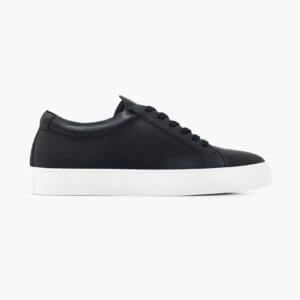 Let me be transparent. It's cruelty free and this was our first priority. It performs brilliantly – it looks beautiful and it's hardwearing and breathable. However, it's a polysynthetic. That's plastic in our language. As for sustainability, it's not the perfect solution. This is why it's the first step and we have to continue to research and prototype with nascent materials. We have several future products in the workbench and they feature more recycled and recyclable components.
Do you have any other new fabrics in development?
We work with partners to develop products. Today, we are a small shoemaker – an end user of large materials companies. In the future, we'd like to contribute to advanced materials development, either by developing our own 'lab' or sponsoring people for whom this type of work is a specialism.
You will see the use of new materials appearing across all our future products including, for example, flyknit which is inherently less wasteful.
In your opinion, why should the fashion industry continue to acknowledge veganism?
Our industry has to do more than just acknowledge it. We have to take responsibility for our impact.
What are your plans for the rest of 2019 and 2020?
We are about to run a Crowdfunded project with the outcome being the manufacture of the ultimate travel shoes. Travel changes us, gives us new perspectives, challenges our thinking. People need shoes that perform brilliantly; super comfy over long distances, healthy, lightweight, stylish enough to get that upgrade and casual enough to chill out.
And 2020? A full range of kinder, sustainable sneakers, loved worldwide.