SHICKEN Foods, the fast-growing ready meal producer specialising in plant-based Indian cuisine, was created during the pandemic in its founders' kitchen, and since then has seen staggering growth, raising over £2 million from investment fund Veg Capital and upgrading to larger manufacturing sites as demand soars.
SHICKEN secured its first retail launch at Costco stores across the UK in early 2022, before rolling out at hundreds of Tesco locations this January.
The company is now said to be on track for ten times its current growth, with a significant increase in exports expected in 2023. We spoke to founders Parm and Satvinder Bains to find out what's next for SHICKEN.
How did SHICKEN Foods start and what is the role of your Indian family in this process?
As a husband-and-wife team, we are vegetarians with a passion for helping people reduce or cut their meat intake, without sacrificing on taste or texture.
We founded SHICKEN during the COVID-19 pandemic from our own kitchen, and our business was initially direct-to-consumer. We provide authentic, restaurant-quality prepared meals, rooted in Indian cuisine and made with signature SHICKEN non-GMO, plant-based pieces.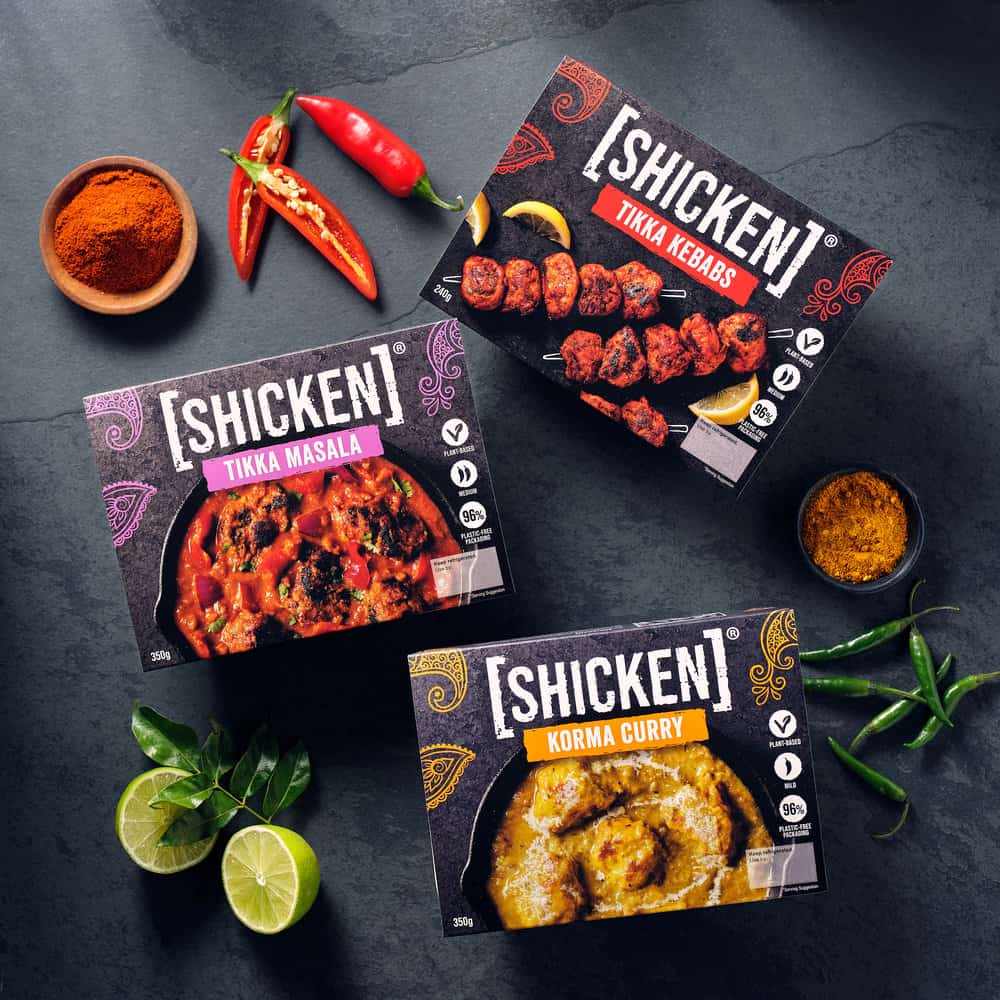 SHICKEN Foods continues to be a family-run food business based in Dartford, Kent, but now our products are in your local Tesco as well as Costco stores nationwide.
What is the USP of SHICKEN products?
We offer plant-based meal alternatives for some of the UK's favourite dishes. Our recipes are handed down through generations, some have been passed down from my Bibi Ji (Grandma) and the focus is on natural plant-based ingredients that are non-GM, with authentic herbs and spices for maximum flavour.
Once the finishing touches have been made, these meals are chilled to lock in flavour and nutrition and packed in sustainable packaging, suitable for home freezing.
All of SHICKEN's product packaging is recyclable and biodegradable; the trays are biodegradable and the sleeves are made from cardboard.
Recently you acquired a factory facility in Kent which will scale your production by 20 times. When will production start and what are the markets you will primarily be focusing on?
Following support and £2 million in funding from VegCapital, headed by Matthew Glover who also founded the global Veganuary phenomenon, SHICKEN has experienced rapid expansion.
In its first year of trading, SHICKEN launched its frozen Tikka Kebabs into 29 UK Costco stores and two international stores located in Iceland and France, and we've also started exporting our range to three of the largest grocery retailers in Iceland (HAGKAUP, KRONAN and NETTO).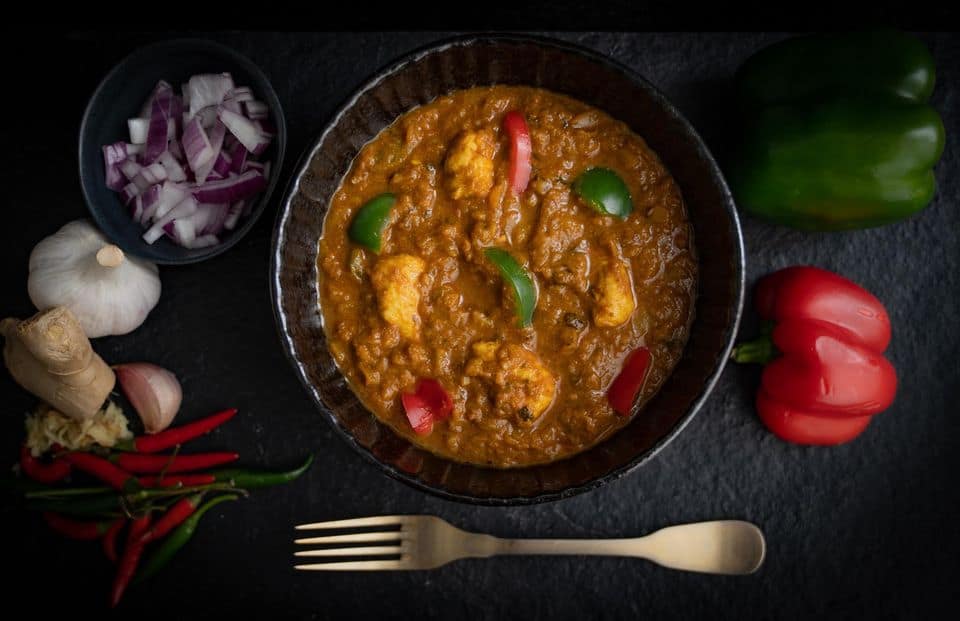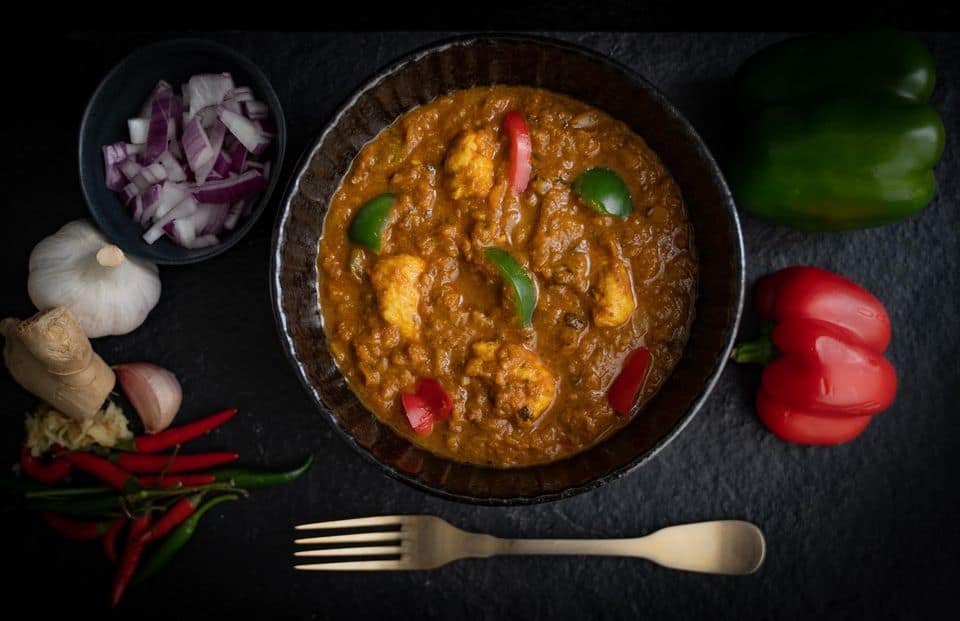 Export is a key part of our company's success, accounting for 20% of overall sales and set to grow to 40% in 2023.
We recently invested £1 million into a state-of-the-art factory facility in Kent, to increase our outputs by 20-fold and manufacture approximately 30,000 retail packs per day.
Are new partnerships with retailers or producers in the pipeline?
This January, we secured a listing in more than 450 Tesco stores for SHICKEN Tikka Masala and SHICKEN Korma. These join Tikka Kebab Skewers, available in Tesco stores nationwide. We've had to scale up fast. The focus now is on meeting the demand, whilst ensuring every meal is the same high quality that came from our kitchen on day one.
Can you tell us how you see your portfolio expanding in the coming years?
We want to increase the choice and availability of Asian-inspired plant-based food. We already have a variety of recipes and we want to make these more readily available to people.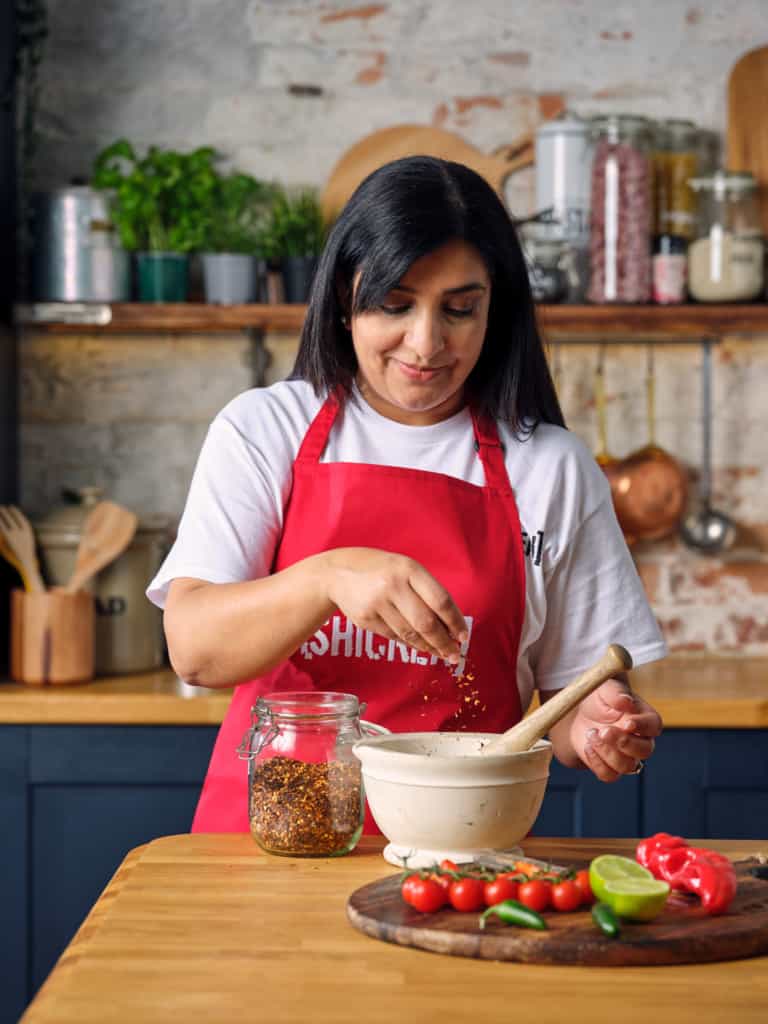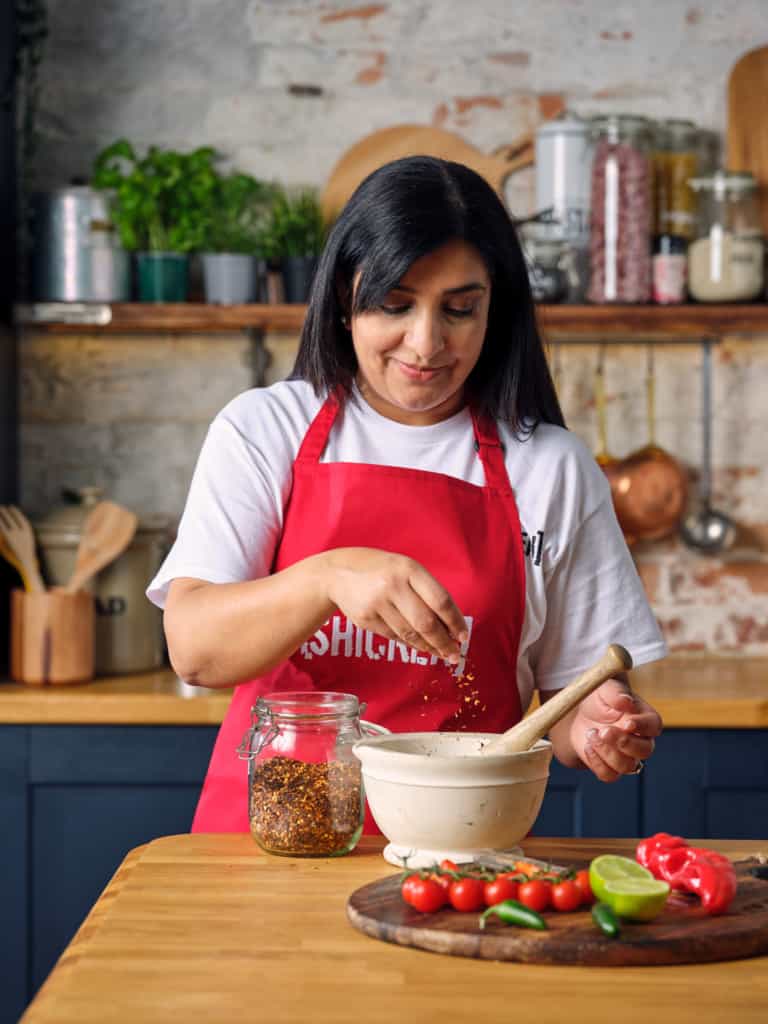 You previously experienced the vegan market in 2004, when you opened your first company. How has the market changed since then?
The acceptance of plant-based food and the vegan market has exploded in the UK with year-on-year growth at double-digit rates.
The UK launched more plant-based, vegan foods than any other market during this period.
What important knowledge was learned from your previous venture that helped you succeed with SHICKEN Foods?
Veganism is not a food fad or a short-term trend, it's here to stay and for us it is our way of life. The SHICKEN range helps to make it easier for people to make that simple switch from meat-based to SHICKEN-based dishes including tikka kebabs. A small change can make a huge impact on the environment and animal welfare and we can all do our bit through the food choices we make.
Where do you see SHICKEN Foods in five years?
SHICKEN is aiming to become a household name in plant-based, and a £5 million food brand by 2023 – both across the UK market and in global exports.