The word "shiok" means fantastic and enjoyable in Singapore slang. Which is a very apt name for this company, and you'll find out why. Shiok Meats is a cellular meat company, exclusively developing clean, meat-free seafood products. Shiok Meats is the first cell-based meat company in Southeast Asia and they utilise cellular agriculture to grow seafood meat in labs, using cells instead of animals.
Shiok Meats plans to bring cultured and lab-grown seafood to your table, their meats are animal-free and environmentally friendly, with the same taste, texture and nutrients, but without the cruelty. We spoke with founder and CEO Dr. Sandhya Sriram, who told us that their mission is to bring delicious and healthy meat by harvesting from cells instead of animals.
What was the motivation behind your launch?
The world's population is going to be 10 billion by 2050. The way meats and seafood are being produced and consumed currently is unsustainable – there is misrepresentation, contamination, overuse of antibiotics and hormones. The need for disruption in the food and meat industry is crucial and Shiok Meats is disrupting the seafood industry by growing seafood in the lab.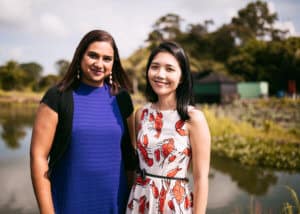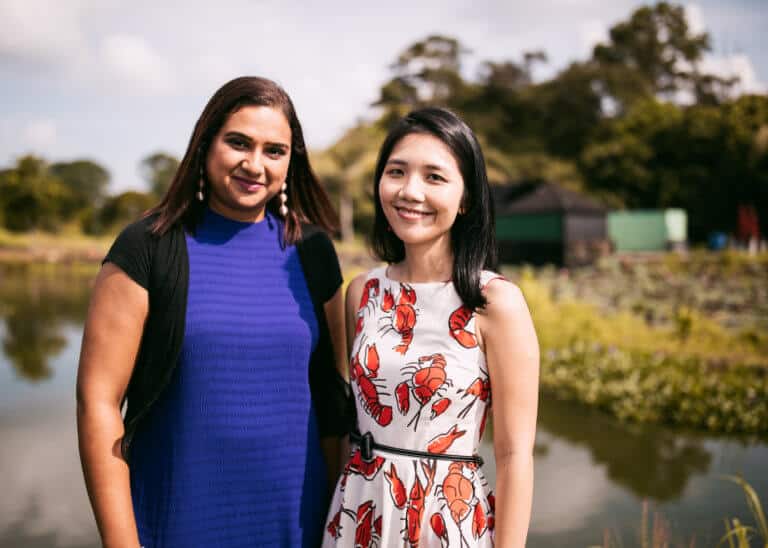 Dr Sandhya Sriram, the CEO of Shiok Meats is a vegetarian by choice and does not consume meat or seafood due to the environmental and health impacts. Dr Ka Yi Ling, the CSO/CTO of Shiok Meats, is meat eater who is constantly questioning where her food comes from. Both founders are passionate about food and biotech and have a combined experience of 20+ years working with stem cells and muscle, fat cells – they put their passion and expertise together to set up Shiok Meats in Singapore.
When and where will Shiok Meats be available?
Shiok Meats is currently in its R&D phase and will be producing seafood commercially for consumption by end of 2021. Shiok Meats' target market is Asia-Pacific and USA. Our initial launch will be in high-end restaurants and later at supermarkets.
What differentiates Shiok Meats from other cell-based meat products?
We are the first cell-based meat company in South East Asia having our target market as Asia-Pacific where 60% of the world's population is. Shiok Meats is one of the very few clean meat companies working on seafood and what differentiates is that we are based in Asia, serving the Asian market, run by two strong Asian founders who understand the Asian market and who have extensive experience in the field of cellular agriculture.
How do you assess the current market for cell-based meat?
Since the cost of cell-based meat currently is quite high, the market that we will cater to now is mostly in the high-end restaurants and for gastronomical experiences. We are constantly working towards reducing our costs and eventually our meats will be available for mainstream consumption i.e. supermarkets, grocery stores, etc.
In your opinion, can cell-based meat replace "traditional" meat?
In our opinion, yes, cell-based meat will replace "traditional" meat – but probably in 10 or 15 years time. If it does not, we are not going to have enough meat to feed the world if produced in the traditional way. We are moving towards the correct direction of employing cellular agriculture for meat production.


What is your plan for the future and where do you see Shiok Meats in the next five years?
Our plan is to have our meats on the shelves in the next five years and have the Asian-Pacific market consume it. We want to be the leader for cell-based seafood in the Asian-Pacific market and expand globally as well. Looking forward to the world consuming sustainable and clean meat!