Simply V develops and produces innovative herbal alternatives to classic cheese and dairy products. The successful company is now a market leader in the field of cheese alternatives and has already won numerous awards and prizes for its products.
Just this year, Simply V launched a number of new products, including a herbal Parmesan alternative and a vegan curd. We spoke once again with Caroline Zimmer, Managing Director of E.V.A. GmbH behind the Simply V brand, about current business developments and vegan products on the market.
How is the demand for Simply V products developing?
Sales of Simply V have been rising steadily since the launch of the first product in 2015, the Simply V Fresh Pleasure. In the alternative cheese segment, Simply V currently has a market share of over 70%, making us the undisputed market leader.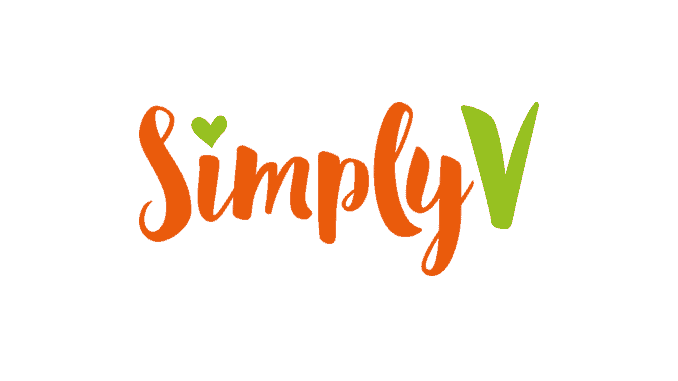 What is the reason for this development?
Nutritional behaviour has changed immensely in recent years, as market research data from E.V.A. GmbH shows. This shows that half of Germans between the ages of 14 and 69 (51%) now eat a different diet than a few years ago. The plant-based nutrition style is becoming increasingly popular, whether out of curiosity or because of variety, conviction or health considerations. For example, the number of people who temporarily opt for a vegan diet or at least occasionally consciously eat a vegan meal has doubled since 2014: around one third of German citizens between the ages of 14 and 69 (32%) are now vegan-curious.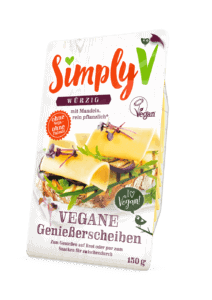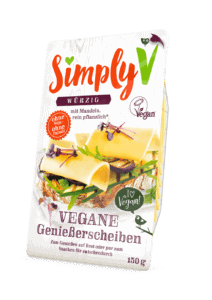 However, cheese lovers in particular were faced with the dilemma of having no real alternative to cheese. That's exactly what they now have with Simply V products. Our products show that vegetable and tasty go hand in hand. Because one thing is certain: the vegan nutrition style and herbal products will only become established if they really taste good and can be used in the same way as their animal counterparts.
What are the main buying motives?
In addition to the fundamental change in dietary behaviour, health motives play an important role here: six out of ten Germans between the ages of 14 and 69 (58%) assume that their physical well-being can be influenced by diet, and half of Germans between the ages of 14 and 69 (50%) are interested in the latest findings on "nutrition and health". This is prompting more and more people to eat plant-based and thus also to use Simply V products.
What was the motivation to launch the Simply V fresh enjoyment, a vegetable quark alternative on the market?
Even though more and more people are turning to plant-based foods more and more often, they do not want to do without certain popular products – unless they are offered a really tasty alternative. Quark is one such product. There is hardly anyone who does not eat quark, in whatever form, whether pure, with muesli or with fruit. Consumers have repeatedly asked us when a quark alternative to Simply V would finally be available. We have now fulfilled this consumer wish: The Simply V fresh enjoyment now enables everyone to fall back on a purely vegetable alternative that is just as delicious and can be used just like quark. It couldn't be better.
What makes the Simply V fresh enjoyment so unique? What are the main product advantages?
A completely new technology and a sophisticated manufacturing process make the new Simply V fresh enjoyment so unique. It has the typical fresh taste and consistency of quark, but is purely vegetable. Simply V Fresh Quark is rich in almond protein and is therefore a valuable, purely vegetable source of protein, because almond protein has a high bioavailability and can therefore be easily absorbed by the human body. It is unsweetened, completely milk-free and is produced without soy or palm oil. With two fat levels – "creamy" (9 %fat) and "light" (1.8 %fat) – this quark alternative is virtually indispensable for a modern, enjoyable diet.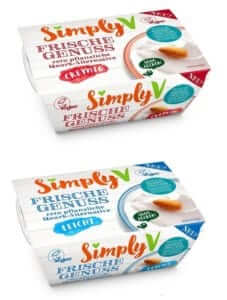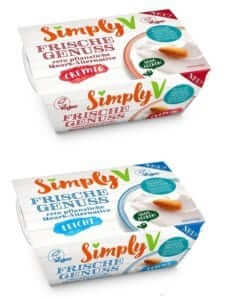 Who is this product aimed at, who are its users?
The Simply V fresh enjoyment is naturally made for all those who want to enjoy more and more pure vegetable food without forgoing enjoyment – just like all other Simply V products. Users are first and foremost nutrition-conscious connoisseurs.
The creamy version with 9 % fat is particularly appealing to those who want to switch from cream quark to a vegetable alternative. The light variant with 1.8 % fat tastes particularly good to all those who want to enjoy more vegetable food without giving up full-bodied enjoyment. And with its high protein content, the Simply V fresh enjoyment is of course a great product for athletes – but not only.
How can retailers benefit even more from your offer?
The placement within the market plays a decisive role for the sale of vegan products. A study by E.V.A. GmbH provides information about customer preferences when purchasing herbal products. In a nutshell, one could say that customers prefer vegan products at a glance as a brand block on their own veggie shelf.
Such a separate placement is desired because customers perceive it as more time-saving, but also because it is clearer and there is no danger of confusion with non-vegetable products. According to almost half of consumers, the shelf should be placed close to dairy products. In addition, it should be clearly labelled, preferably with "vegan / vegetarian".
We are convinced that there is still a lot of sales potential in the placement according to the customer wishes shown in our study. Above all, however, the trade can show that it not only hears customer wishes, but also fulfils them.
Where do you see further potential for Simply V? What will be on your agenda in the coming months?
Basically, it's a matter of exploiting existing potential even more. And as more and more people are eating plant-based food, Simply V is gaining more and more friends. But of course we are not resting on our laurels. For although many people have already recognised that plant nutrition is not a renunciation but an enrichment, many more people should recognise that. That is why we will whet their appetite.
We will continue to strengthen Simply V as a brand in the coming months with various measures. These include our TV spot as well as extensive social media activities. With a recipe book for Simply V, for example, we are showing the wide variety of food occasions offered by our quark alternative. The recipe book can easily be downloaded from our website.
Of course, we are also working on new products that set standards in their segment, as all Simply V products have done so far. Let us surprise you.
More information about Simply V is available at www.simply-v.de