Strong Roots, the UK's fastest-growing F&B brand, rapidly became international with expansion into the US, Europe, and Asia, on its mission to fix the freezer aisle. Originating in Ireland, Strong Roots is set to become one of the sector's most popular brands with a forecast of $100 million in global sales by 2023.
Young entrepreneur Samuel Dennigan launched Strong Roots in 2015 and just three years later secured $18.3 million in a Series A funds. The company growth is astonishing and this week we reported that its portfolio will be available in more than 2000 Walmart stores. Over 8 million units have reportedly been purchased since its launch four years ago.
We spoke with Samuel about this reign of success and his plans for the future.
What is your current portfolio and which are the bestsellers?
We have a range of healthy, plant-based frozen food products including Cauliflower Hash Browns, Spinach Bites, Sweet Potato Fries, Broccoli and Purple Carrot Bites, and Kale & Quinoa Burgers globally. Our current best sellers in the US are the Cauliflower Hash Browns and the Mixed Root Vegetables.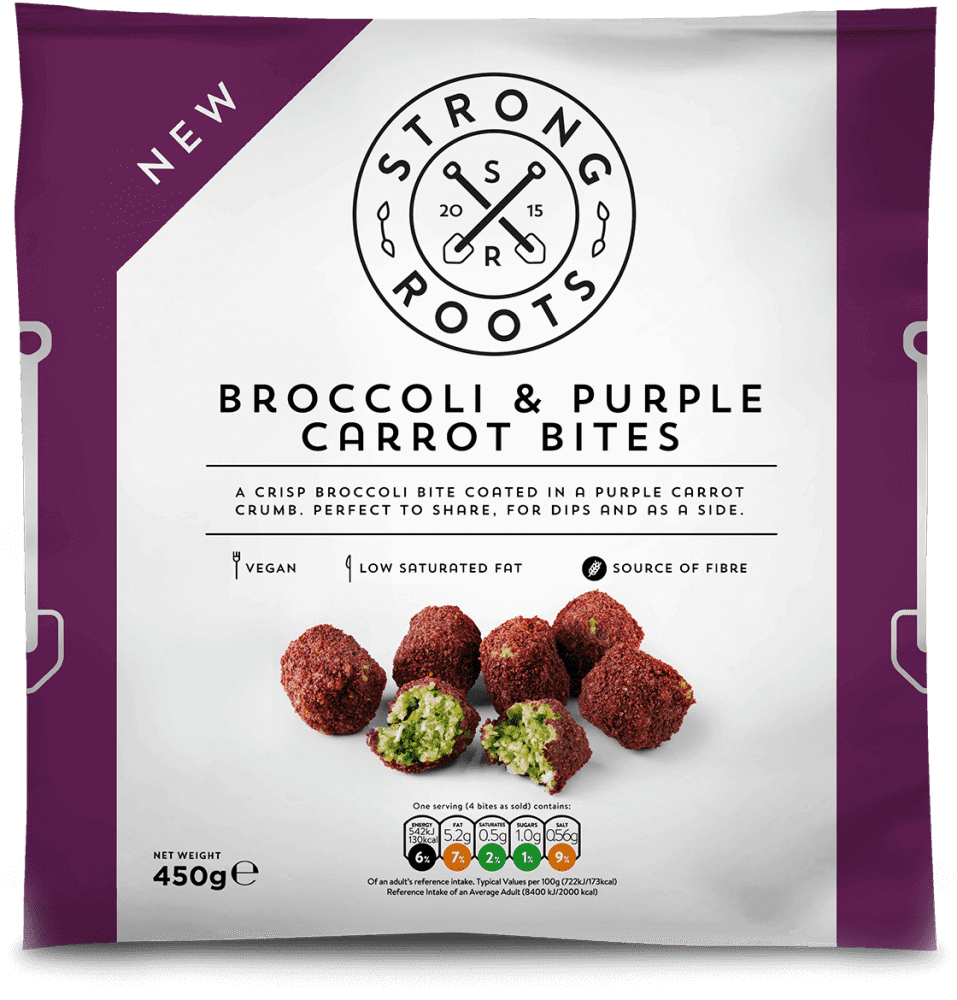 From your beginnings in Ireland you have already successfully tapped into the UK market and have now begun distribution in the US, Singapore, Iceland, the United Arab Emirates, Bahrain, and Qatar. How are sales internationally and do you have plans for further international expansion? We're a global brand – and that's reflected in our sales. We're always looking at expansion and the next market for Strong Roots.
Do you have production facilities internationally?
We have production facilities in the US and mainland Europe.
What differentiates Strong Roots from other plant-based food products or how do you stand out against any competitors?
Strong Roots is plant-based food for busy lives. It's simple, real, and honest for everyone, anytime, and anywhere. That's what makes us Strong Roots, I think. Simplicity is at the core of our success. You break open our burgers, you see vegetables. When consumers look at the back of our packs, they understand the ingredients and what goes into their food.
2020 has been a challenging year for many, how has it been for your brand?
We experienced what many brands were going through, but COVID has ultimately shifted consumer habits in some really meaningful ways- people are cooking more and visiting the grocery store, shopping in the freezer aisle more than ever before. People are looking to get healthier. In this sense, we bring convenience and healthy alternatives that taste great to the table by way of frozen.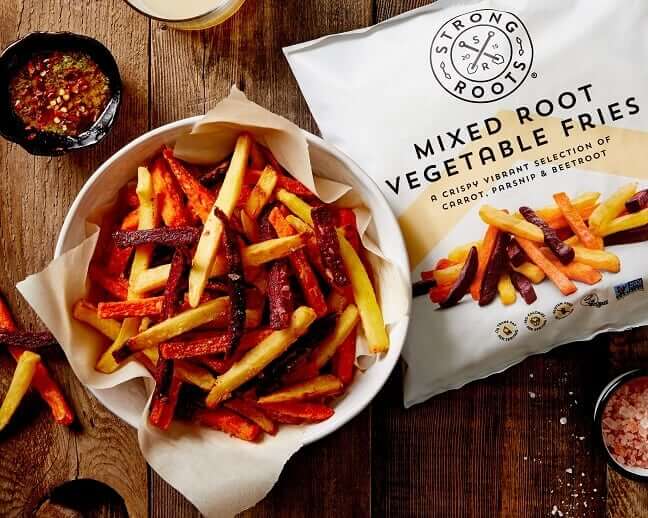 Do you have any new products in development?
We do. We have a robust innovation pipeline, so expect some exciting new plant-based announcements next year.
What are you aiming for as a company or what is your mission, and how do you hope to achieve it?
We're on a mission to fix the freezer aisle. We want to be a brand for everyone- our recent expansion into Walmart means we'll be bringing our plant-based range to aspiring flexitarians, families looking to make dinner healthier, and the everyday consumer, as well as vegans. We're trying to 'redefine frozen' and lead with honesty and transparency by creating simple products that taste great. In terms of the US, we're driving that hypergrowth through new expansion, additions to our team, and much more coming soon.
Do you think that the plant-based food sector is becoming crowded?
Too crowded, no- but competitive, yes. I'm personally a huge fan of brands like Impossible and Oatly, because they began a chain of disruption that we're going to continue. The plant-based sector is booming, particularly in the US. We've learned a lot from our competitors and hope to offer something that is unique and different.
Do you have any advice for other start-ups in this growing sector?
Think about your consumer, keep it simple, and lead with honesty.
What are your plans for the future, in the short and in the long term?
We're excited to be in Walmart, and now available to people across the US who are looking for simple plant-based options. I started Strong Roots 5 years ago, with the mission of building a global brand that was innovating in frozen, the next 5 years we'll continue with that mission and look forward to bringing our food to consumers all over the world.