Singapore is fast becoming a haven for vegans. It's now named the 2nd Most Vegan-Friendly City in Asia by Peta Asia and the 6th Top Vegan City in the World by Happy Cow.
Kind Grocer, Singapore's 100% vegan online grocery store is part of this revolution. They are official distributors of international brands like Ciracle, Mitoku, Natracare, Silk, Solgar and Xlear and they are continuously looking to expand their product range. Every product the Kind Grocer offers is verified to be free from animal-ingredients.
Please introduce your company, what was the motivation behind your launch?
Our company, Essential Living SE Asia Pte Ltd, was founded by Simon Fenley in 1991, when he realised that there was a gap in the Singapore market for natural health and wellness products. He has been distributing a growing number of natural health brands around Singapore and South-East Asia ever since. On July 1st 2018, his company launched a new website called Kind Grocer, selling only their vegan products as a way to promote veganism and conscious consumption.
How long have you been in operation?
The company has been operating since 1991.
Can you describe how veganism is progressing in the Asian markets?
In the USA, veganism is growing at 100% pa (2013 to 2017). We believe veganism is growing in Asia at the same rate. In Singapore, there was an increase of 140% in vegan activities.
What is the current situation in your company?
Our company has distribution in Singapore, Malaysia and the Philippines. We distribute through many of the key retailers, both online and offline, and also through our own websites. However there is still much room for us to grow our distribution channels even just in Singapore and this is one of our current key focuses.
How vegan is your company currently?
Most of our products are vegetarian, with 200 out of those 300 products being vegan. We are now much more selective when it comes to taking on new brands, and only wish to work with brands that are both vegan and cruelty-free.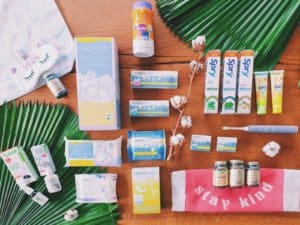 How many vegan products do you sell monthly and which area sees the most success?
Most of the vegan products we sell are products that just so happen to be vegan and aren't even typically highlighted or marketed as such. They fall under various categories. When people think "vegan", they're most likely to think of food. However, due to the nature of our business we've been distributing supplements and natural remedies for years – online, directly to consumers and to retailers such as health food stores etc. While our bestselling brand is still our Silk non-dairy range of soymilk and almond milk, we sell a lot of vegan-friendly supplements and certified vegan, natural and biodegradable pads and tampons.
Which of your products is the bestseller and why?
Our Silk Organic Unsweetened Soymilk is our bestseller by far. We think this is because it's a great product, is healthy and organic, the brand is well-known and recognised, and people are choosing it because they are either lactose-tolerant or allergic to nuts and are seeking a great alternative. It's also especially rich and creamy and can be used in both beverages and for cooking, so it's very versatile.
Which countries do you currently ship to? Do you have any plans for expansion?
We currently ship all over the world, with the exception of the following countries due to selling supplements online and meeting PayPal & Credit Card company requirements: France, Germany, Ireland, Israel, Italy, Japan & Spain.
What is your company striving for – do you have a company mission? What exactly does this mean and how do you intend to achieve it?  
Our goal is to provide quality products and services that improve the health and lifestyles of our clients and create a better environment for our planet. We achieve this through careful selection of the brands we distribute.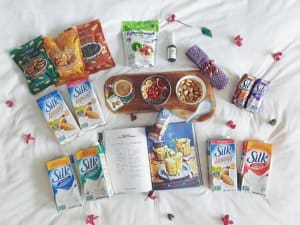 What are your plans for 2019?
We are expanding our distribution of our key brands throughout Singapore, Malaysia and Philippines and plan to bring in more and more quality vegan brands. We are expecting revenue to increase by 200% in 2019.
Where do you see your company in five years?  
We plan to expand throughout Asia and into all English-speaking countries within five years. We also have plans to create our own brands, which will be both plant-based (vegan) and cruelty-free.
Are you currently seeking investors or partners, and if so in which areas?
Yes, we are interested to work with investors and other partners on developing our expansion plans.