The Very Good Butchers is a brand that will need no introduction to most of our readers, as the world's second plantbased meat IPO which has seen phenomenal success since its floatation on the Canadian stock market earlier this year. In this exciting interview we get a sneak preview into some extremely interesting upcoming plans…
Since launching as a small scale operation just four years ago, this much-loved and lauded plant-based producer now offers an enormous range of vegan meats and is beginning to be a household name and serious player, with shares increasing by an incredible 790% on the first week of trading.
We were excited to speak with founders and all-round nice guys Mitchell Scott and James Davison about what sets them apart and the plans for the future as they continue their way to vegan stardom.
Please introduce your brand for any readers who might not know!
The Very Good Butchers is a plant-based butcher shop and e-commerce store located in Victoria, BC. It started off as a small shop serving its local community and has expanded to provide wholesale, retail and online products across North America. We had very humble beginnings, starting at the farmers market on Denman Island in 2016 and moved into our first location in Victoria in February 2017.
It was created out of co-founder James Davison's desire for a clean label, wholesome alternative to the products that were available on the supermarket shelves.
What is your current vegan product portfolio and which are your best sellers?

We have a
range of meat alternatives
(about 15 in total) including more common items like burgers and sausages to unique items like ribz, steaks, pepperoni and more! Our current top sellers are our Very Good Burger and Very British Banger (English breakfast sausage).
Where are your products currently available?
We currently sell online via our website across North America. We are also in retail outlets on the West Coast of Canada (BC and Alberta). We're in around 200 stores including Whole Foods, Thrifty Foods, Choices Markets, Nesters and many others.
Do you have plans to distribute further afield?
Absolutely! We are expanding our retail presence to Central/Eastern Canada later this year and looking at the US for early next year. After that it's Europe and APAC! We have plans for global expansion of the brand starting with several flagship stores in North America with increased online and retail presence.
What are you currently working on? Any new developments or product launches that you can give us a sneak preview into?
We are lucky to have an incredibly talented R&D team working for our brands The Very Good Butchers as well as our parent company The Very Good Food Company.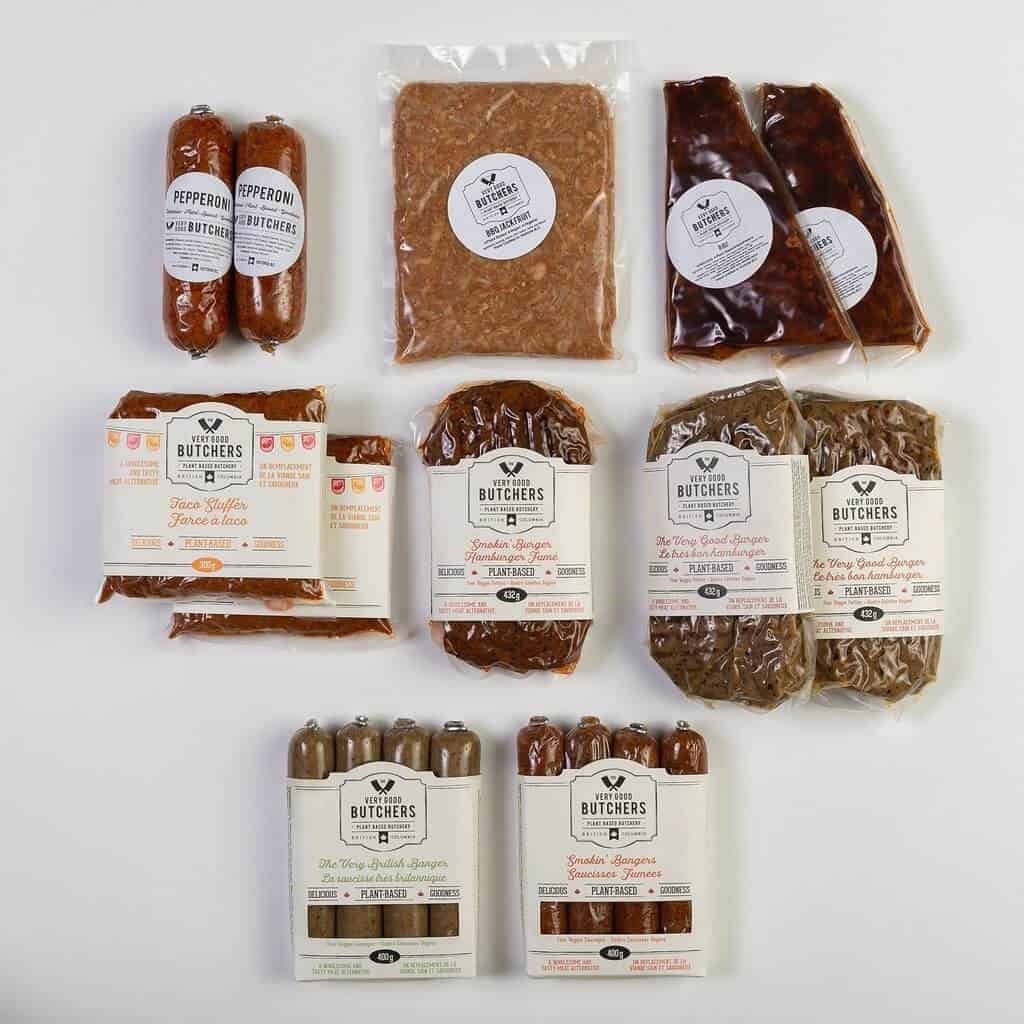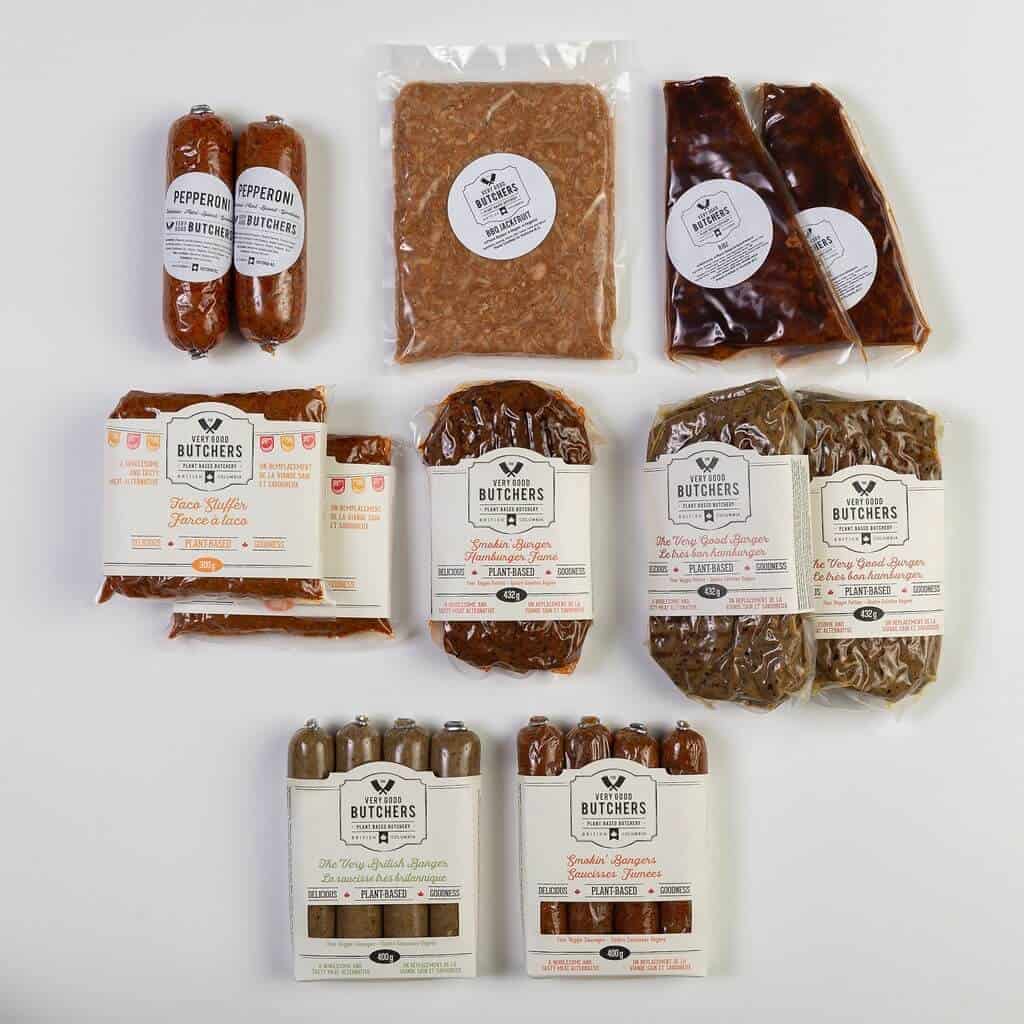 They are working on several very exciting new projects but the one I am most excited for is a competitor to Beyond Meat and Impossible foods using a more wholesome ingredient profile.
Our biggest challenge with expanding into a global market is how to use food technology responsibly and keep hold of the whole food values of our founders.
Your brand has had an incredible year – please tell us about your IPO launch earlier this summer, can you tell us why you decided to do that and how your company has fared on the open market?
For us, community has always been an important part of our brand and culture. We ran a Kickstarter campaign less than 6 months after opening our butcher shop. We followed that up with an equity crowdfunding campaign on FrontFundr where we raised 600k from 250 investors across Canada. This meant that our company already had a fairly large number of shareholders and becoming a publicly traded company seemed like a logical next step. Along with some encouragement from some avid customers (and investors) we decided to take the plunge and work towards an IPO.
We're very happy with the results so far. We're up over 600% and finally have the access to capital we need to expand further and keep butchering beans!
Do you think that other plant-based food companies will follow?
Yes, we think we're going to see more plant-based food companies (both large and small) seriously considering an IPO.
We witnessed a huge rise in plant-based foods during lockdown this year, do you expect that trend to remain stable as people go back to work?
Yes, we think it's here to stay. There are so many benefits (ethical, environmental, health) and when the products look and taste this good going back to a meat-heavy diet just doesn't make sense.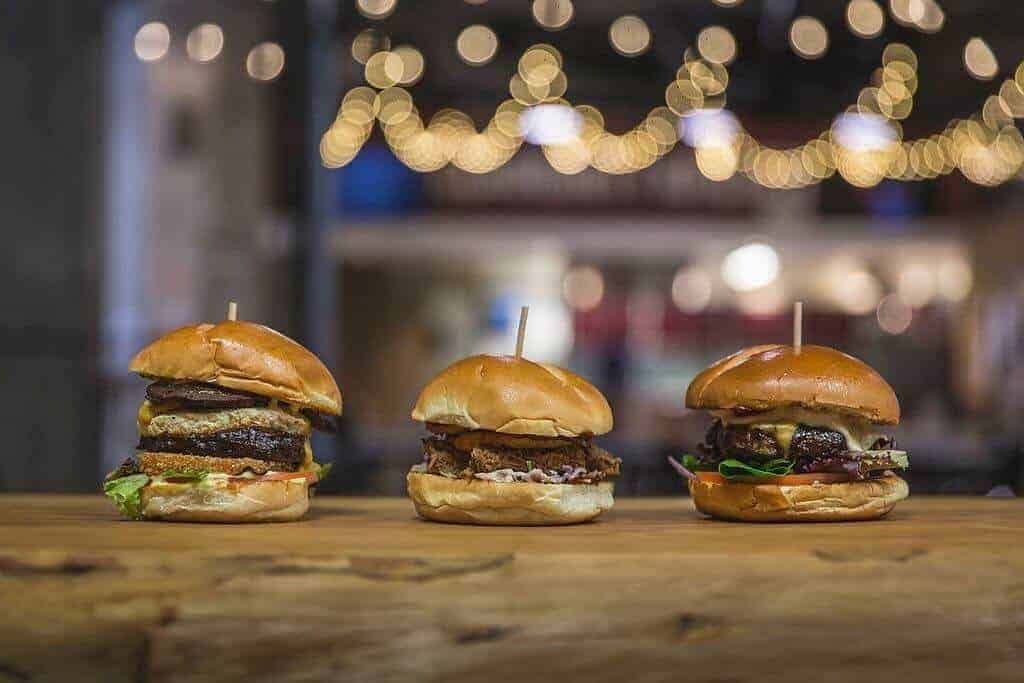 How do you see the future of our food supply evolving?
We see meat (being produced traditionally) as becoming increasingly peripheral in our food supply. As governments are waking up to the fact that meat production is incredibly detrimental to our environment, we can see subsidies that were traditionally granted to the meat and dairy industry diverted to more sustainable farming practices, like the production of plant-based proteins and potentially towards cultured meat products.
What are your plans for the rest of this year?
Our big focus for the rest of the year is scaling up production to meet demand. It's also the holiday season so we are working hard on creating as many Stuffed Beasts as possible. This is our seasonal holiday roast and we've already presold thousands of them in retail and online.