Canadian healthy food brand Unbun produces certified keto, paleo, grain-free & gluten-free foods such as buns, pizza bases, and baguettes, with the mission to help people that follow low-carb, paleo, gluten-free, grain-free and plant-based diets the option to still enjoy their favourite meals at home without compromising on taste or quality.

Founded in Toronto in 2017 due Founder Gus Klemos' craving for a burger without the guilt and empty carbs, the company has quickly grown to over 1,500 locations, including Loblaws, Metro, Whole Foods, The Burger's Priest, and Erewhon. We spoke with Gus about Unbun's success and plans for the future.

What was the motivation behind your launch?
My motivation was my own desire to be able to enjoy my favourite burgers and sandwiches, but without the gluten, and carbs associated with buns made the traditional way.  I found existing gluten-free alternatives were either still too high in carbohydrates, and the lowest carb option was a lettuce bun, not exactly delivering on the taste experience I was looking for.  I started baking, and ended up solving my own dilemma and making a bun that fulfilled my need.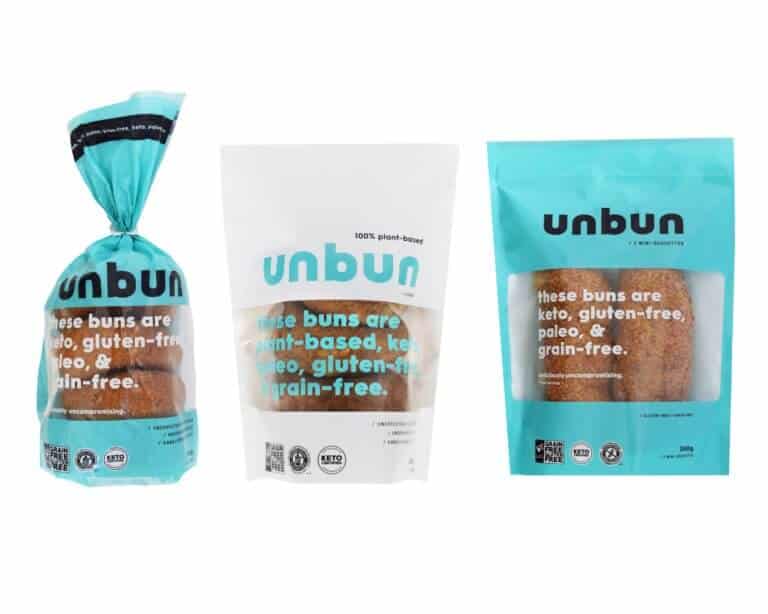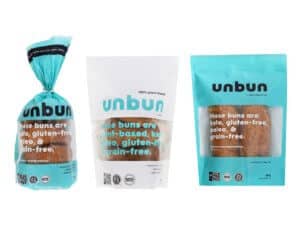 Tell us about your portfolio and how much of it is vegan friendly?
We make gluten-free, grain free, keto, paleo, and vegan products for both retail and food service.  Our vegan products are food service and retail pizza crust, food service and retail vegan buns, food service burritos, and retail tortillas.
What is the issue with most bread products in terms of health or veganism? Do you think that most people are aware or that they are becoming increasingly aware / informed?
In our perspective, the challenge with traditional bread or buns is that they are high in carbohydrates, and contain gluten, two things that many people are trying to avoid these days.  In the alternative bread space, many products are gluten free, but remain high in carbohydrates, and have lengthy ingredient lists with ingredients that we would consider fillers, and less than ideal for many consumers looking for a short, clean ingredient deck.  As well, many gluten-free bread products contain egg, or egg substitute, so still not suitable for consumers looking for gluten-free AND vegan.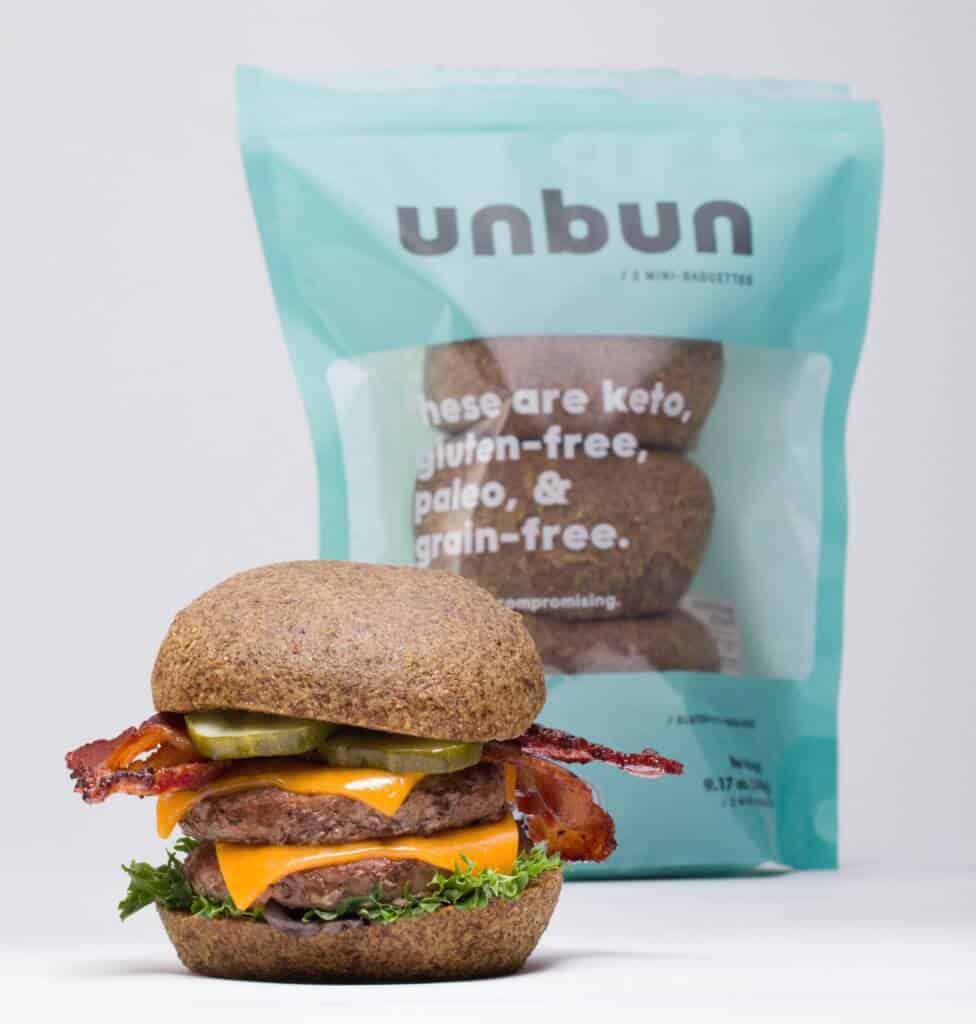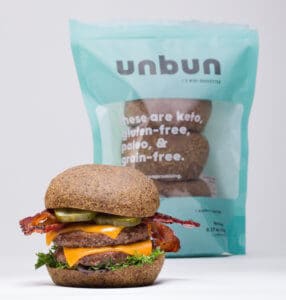 Consumers have never been more educated, engaged, and discerning about the products they buy than they are right now. Many of the claims that we're seeing now were historically only known to niche consumer segments, but are now mainstream.  There are also many consumers that are looking for products that hit on multiple needs, and we're proud that our product delivers on many claims, and on top of that still tastes amazing.
Your company was just launched two years ago and your products are available in over 1,500 locations, is that correct? What do you see as being the factors behind the quick success of Unbun? 
The factor behind the quick success of Unbun products is that they are a true solution for a previously unmet consumer demand.  I was making a product for himself, and in the process, unknowingly coming up with an incredible product that satisfied the needs of millions of other consumers.  And then I brought this innovation to market that made sense to consumers, retailers, and food service operators because Unbun products are at the intersection of many dietary requirements and preferences.  When you have a product that meets so many needs, it's easy for consumers, retailers, and food service operators to understand why they would want to carry it, list it, sell it and consume it.
In which retail outlets and in which markets are your products available and do you hope to expand to other markets?
We are available in North America, with wide distribution across the United States and Canada.  We're in large national grocers, as well as small, natural food stores, and specialty shops.  We update our Store Locator on our site almost daily as we are available in new locations almost daily. We do hope to expand internationally, we think the sky's the limit.
Which is your best selling product and why?
Our best-selling product is our original keto bun, and it's our best-seller right now simply because it's been around the longest.  Our next best selling item is our pizza crusts.  Pizza is America's favourite food, we knew pizza would be close to overtaking our original bun as a best seller.
Do you have any vegan products currently in development?
We are always looking at innovation to extend our vegan line.
Are you seeking partners and if so in which areas?
We are always interested and open to finding partners that share our values, and have products that compliment ours.
Where do you see Unbun in the next five years?
In 5 years, we want to be available in every grocery store in North America, and increasing our international presence.  We see ourselves in expanded product categories, and being a continued leader in grain-free bakery items.