V-dog has been creating healthy and nutritious dog food since 2005. The San-Francisco based company is vegan owned and operated and is committed to providing compassionate, healthy, cruelty-free products for dog lovers everywhere.
We spoke with Linsay Rubin of v-dog about their product range and future plans.
What is your current product range?
V-dog makes a variety of vegan dog food and treats including kibble, breath bones and organic wiggle biscuits. We also offer our signature green "plant powered" v-dog bandanas on our website.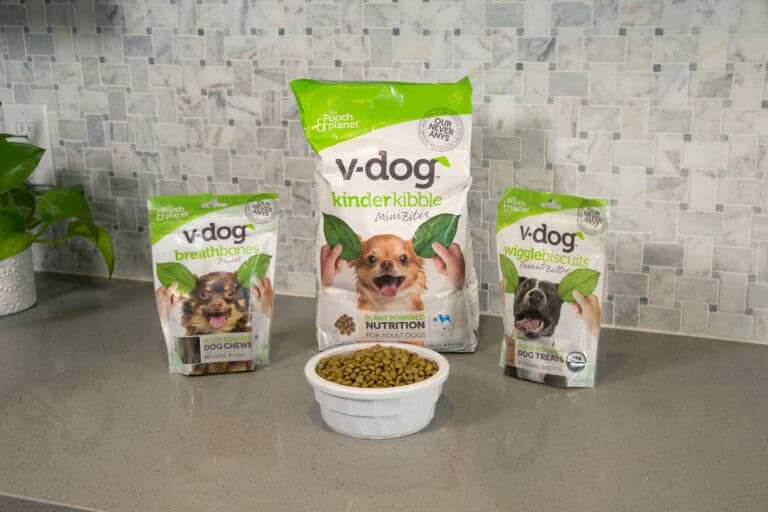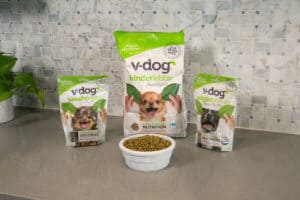 What is your USP?
V-dog is a family owned business based in San Francisco. Since 2005, we've been committed to making 100% vegan products for healthy, happy pups.
In which markets/countries are you right now?
V-dog is currently available in the United States for purchase on our website, Amazon and Chewy. Our international brand, v-planet, is available in Canada and Australia with plans to expand into several more countries in 2019.
Which markets do you want to enter 2019?
V-dog will be available in more countries in Europe and Asia, including Israel, in 2019 under our international brand name v-planet.

Who are the "ideal trade partner types" you are looking for?
Our partnerships are focused on like-minded retailers who specialize in plant-based living, but since we believe all dogs can benefit from a vegan diet, we prioritize partnering with mainstream pet supply retailers as well. We're an e-commerce company, so we have seen a great response to our products online and will continue to offer our v-dog on select online stores for our customers' convenience.
At which trade shows can potential partners meet you in 2019?
We're still finalizing our trade show schedule for 2019, but we will be at SuperZoo in Las Vegas and several other pet-centric and vegan expos throughout the year. Please email us at [email protected] if you'd like to connect.
How will the vegan lifestyle develop over the next years?
The vegan lifestyle is becoming increasingly mainstream and this has helped plant-based brands like us grow. The health and environmental benefits from the vegan movement will continue to encourage the masses to shift their own lifestyle as well as their dog's. We're excited to continue to experience strong growth and help more dogs and farmed animals as we expand.