Head of V-Label France at AVF since March 2020, motivated by the ethical, ecological, and health challenges of animal issues, Astrid Lefournier is committed to leading the food transition, convinced that democratizing the plant-based offer is essential to support collective and individual action towards change.
Thanks to her studies in food security and sustainable development, Astrid realized the importance of global consumption on the environment and biodiversity. Passionate about sustainable food systems, she is convinced that protecting the planet and our environment depends above all on a healthy, local, plant-based diet.
What is Association végétarienne de France and what does the organization stand for?
Founded 25 years ago, Association Végétarienne de France (AVF), a non-profit, strictly non-religious and independent of political parties, is France's leading organization promoting a plant-based diet. It informs all audiences through its magazine Virage, educational documents, and conferences; it supports the individual and collective transition to a more plant-based food model, with its 1-2-3 Veggie (vegan cooking classes), Végécantines and V-Label certification campaigns; it brings beginners and vegans together around a variety of events and pleads for plant-based diets with institutions and media.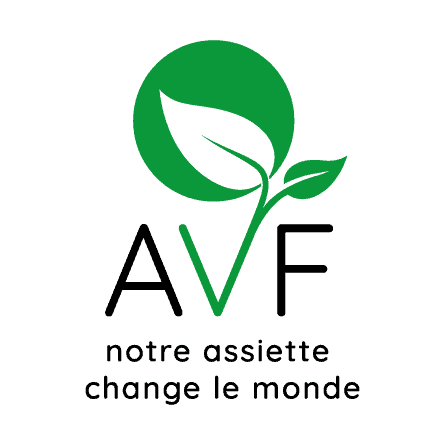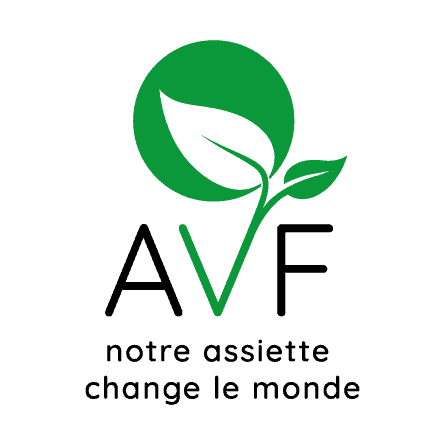 AVF's slogan: "Notre assiette change le monde" ("Our plate changes the world") echoes that changing our food model is now a necessity on a societal scale (see the organization's manifesto here).
Who are the members and who can become a member?
Anyone can join or donate to the association, regular payments are the ideal way to support our projects over the long term. Joining the AVF means supporting a more ethical, sustainable and healthy model of society and membership helps finance the association's projects and increases its ability to mobilize (the more members we have, the more weight our message carries). Our members can take part in the life of the association each year, through their right to vote at the Annual General Meeting and, above all, benefit from discounts with our partners.
What successes do you like to look back on?
Since 2017, AVF has been working through its Végécantines mission to develop a plant-based offering. This action has led to great victories, and in particular the inclusion in the law of a weekly vegetarian option, in all school catering (since 2019), as well as a daily vegetarian option in all non-school public catering, where at least two choices have existed since 2021. Our action is organized around supporting actors in the field and political advocacy.
Since when does the V-Label in France exist?
Since 2016, in France; AVF is the only structure that verifies and identifies food products, beverages (alcoholic and non-alcoholic), cosmetics, and textile products with this label.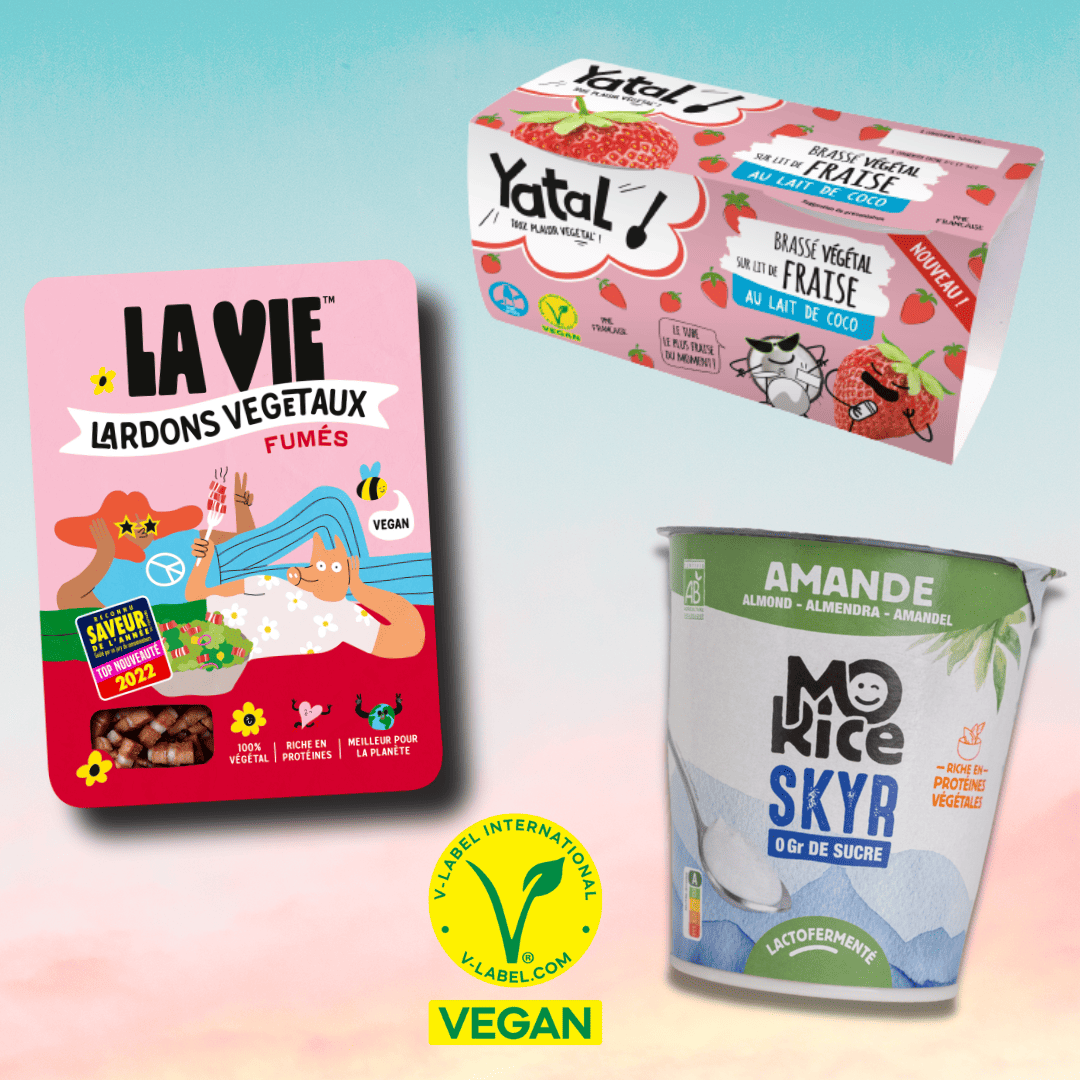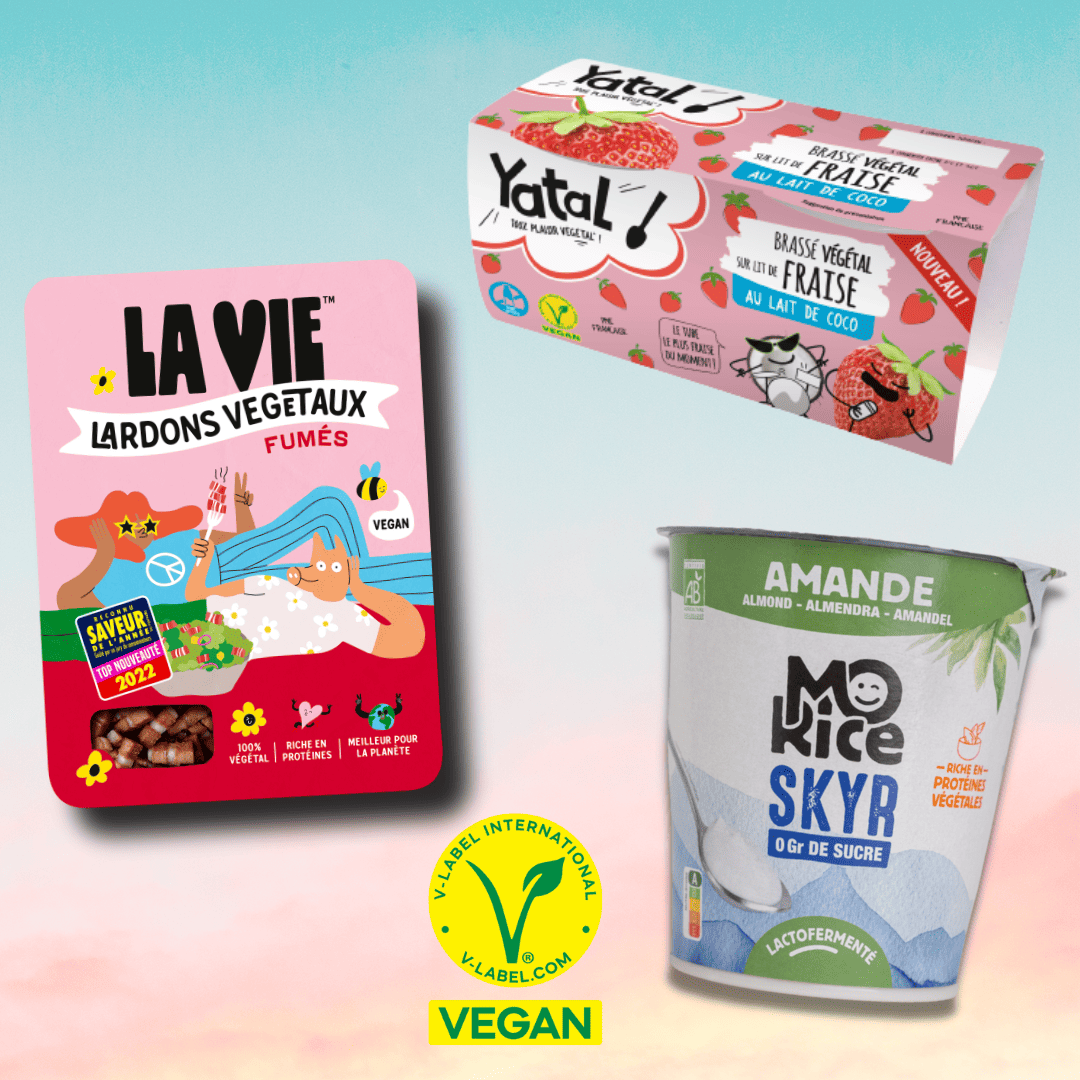 How many products and companies have been licensed to date? How big is the V-Label team?
By early 2023, 1233 products were actively certified and 180 companies were actively certified. We work with a wide range of players, from startups (La Vie) to international fast-food chains (KFC, McDonald's). From major retailers (Carrefour, Lidl, Aldi) to small cosmetic brands (Marilou Bio). Historical clients such as Andros and Pierre Martinet and innovative and committed brands like HARi&CO. Today, we are 2 employees working for V-Label France.
What actions or projects are you planning in the future? What are the most important goals of V-Label in France?
We hope to have a greater presence at food fairs. We strive to encourage and support companies in their projects to develop more vegan products in the French market.
How do you assess the situation of the vegan movement in France in general? Which developments speak for a positive change and which challenges have to be overcome?
Although French brands keep innovating and supermarkets are expanding their shelves dedicated to these new products, the plant-based market in France is facing a certain mistrust from some French consumers' perspective, worried about the French gastronomy heritage and not always reassured or convinced of the need to consume alternative products. Some actors fear the future of the agricultural model, and try to protect it, which could complicate the development of innovative products.
For further information go to https://www.vegetarisme.fr/soutenir/