Committed to providing 100 percent plant-based products for dogs around the world, v-planet is the international brand of US brand v-dog. Since 2005, v-dog has helped dogs of all shapes and sizes thrive on its nutritionally-complete plant-based kibble.
Over the past few years, v-planet has expanded into multiple international markets and continues to grow with new products and new distributors. We spoke with Lindsay Rubin, vice president of v-dog and v-planet, about the growth she's seen in the vegan dog food market and how human diets are influencing the way people feed their pets.
What was behind the decision to expand internationally?
Part of our motivation to expand comes from how rapidly the vegan movement is growing all over the world. We get international requests for our products daily on social media, which is encouraging to see the demand for plant-based dog food grow. A big part of what we ask people is, "Hey, where do you want to see v-planet next?" The combination of seeing the vegan movement grow and spike and also meeting our customer demand is a big part of what drives us to expand.
People are continuing to demand plant-based vegan products, and we're producing the kinds of products that they are looking for.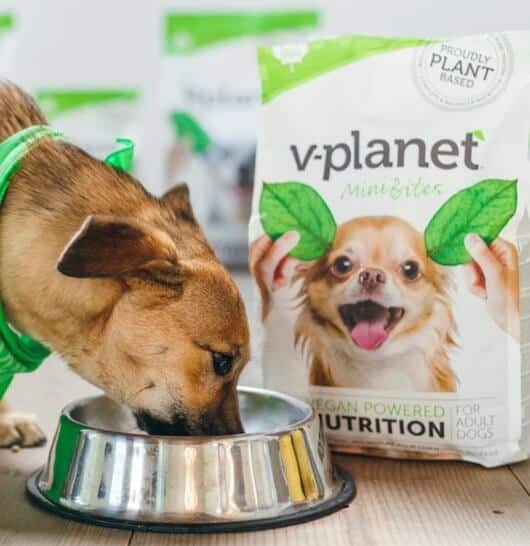 How have you seen the domestic and international markets differing?
Everyone has their own path toward veganism, and some are faster than others. For example, Israel is a very small country, and their major exposure to veganism came through a prominent vegan activist on a popular TV show called Big Brother. This spurred lots of national discussion around the topic of veganism and animal rights.
Other plant-based brands are really paving the way for brands like ours. For instance, the Impossible Burger and other products are causing people to not only think about what they eat, but what their dogs eat, too.
What lessons have you learned as your brands have grown?
A big lesson we learned is that it can be difficult to completely predict the international market. We've gone through adjusting various components like bag sizes and other packaging needs based on where we've expanded and the country's specific dog and consumer demographics.
While we value connecting with all kinds of distributors, we've had great experiences with distributors in the vegan space because they're passionate and knowledgeable about the demographics of the customers we are looking for. It's such a specific market, and vegans are so passionate, so it's always nice to have a distributor with experience in the space. We also work with pet food-specific distributors who offer a vast set of experiences and knowledge in the pet space.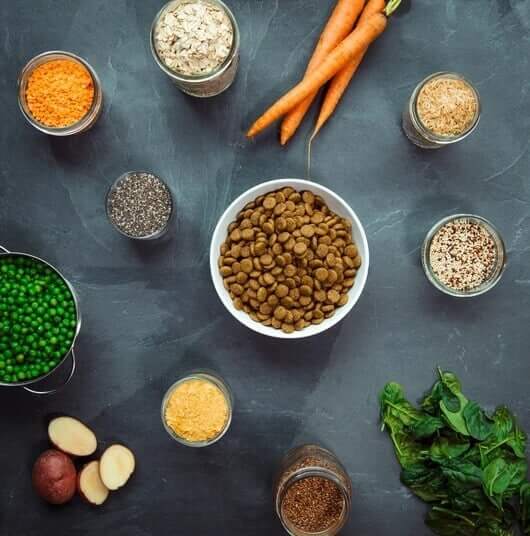 What has been the most rewarding part of the international expansion?
Customer photos! We receive so much amazing customer feedback and reviews. We have hundreds of testimonials on our v-dog site, and every day customers are tagging us in adorable stories, videos and posts on Instagram and Facebook. Internationally, we receive pictures from New Zealand, Australia and Canada as we expand. It's so rewarding, because wherever we bring this product, we're making dogs happy and it's making their parents happy. The photos are too adorable, and it's always so fun to see them.
Another rewarding component is that we produce a different formula for the Canadian market, and the reception to that formula has been really excellent. It's still a complete and balanced plant-based food for adult dogs, like our v-dog USA formula, but with a few different ingredients. For example, there aren't any peanuts, and all the ingredients are GMO-free.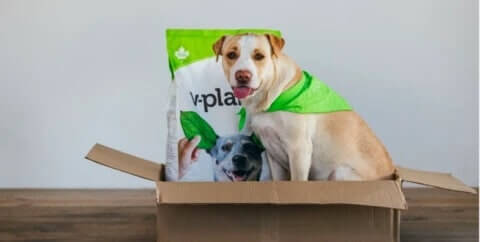 What have been the most challenging aspects of the expansion process?
Packaging! There are so many parameters and regulations in pet food packaging. You really have to have everything just right, including language translations, and that process involves many layers. Making sure everything was right down to the tiniest details and making sure it communicated everything to the customer was a super fun, but a really long and intricate experience.
What brought you to this business, and what keeps you passionate about it?
We've always prioritized being a company that is dedicated to creating 100% vegan products that don't use animals as food, and making sure the dogs that eat it are healthy and happy. All of us on the team are individually passionate about the vegan food movement and the vegan pet food movement. We're proud to be an authentic company — we all live vegan lives ourselves.
We think plant-based food for dogs still remains a nearly untouched area of veganism. Millions of vegans have dogs, but only a small percentage consider that they don't need meat in their diet to thrive. It's exciting to be part of this movement that is showing the world that dogs can thrive on vegan diets.