Spanish alternative cheese startup Väcka, founded in 2021 by Ana Luz and Maxime Boniface, is definitely a contender for best tagline with "Your mum is the #1 most sustainable and ethical dairy producer, we're #2".
Based in Barcelona, Väcka produces what it claims to be the world's only cheeses made from melon seeds and olive oil, which were recognised by Carrefour last year and named one of the winners of the Carrefour Plant-Based Contest.
These cheeses are certainly creating a stir both in Spain and beyond. Following the startup's raise of €1.1 million just last month, we had to catch up with co-founder Luz to find out more.
Can you give us the Väcka elevator pitch?
At Väcka we design and create high quality plant-based cheeses by mixing tradition with the values and technology of this century.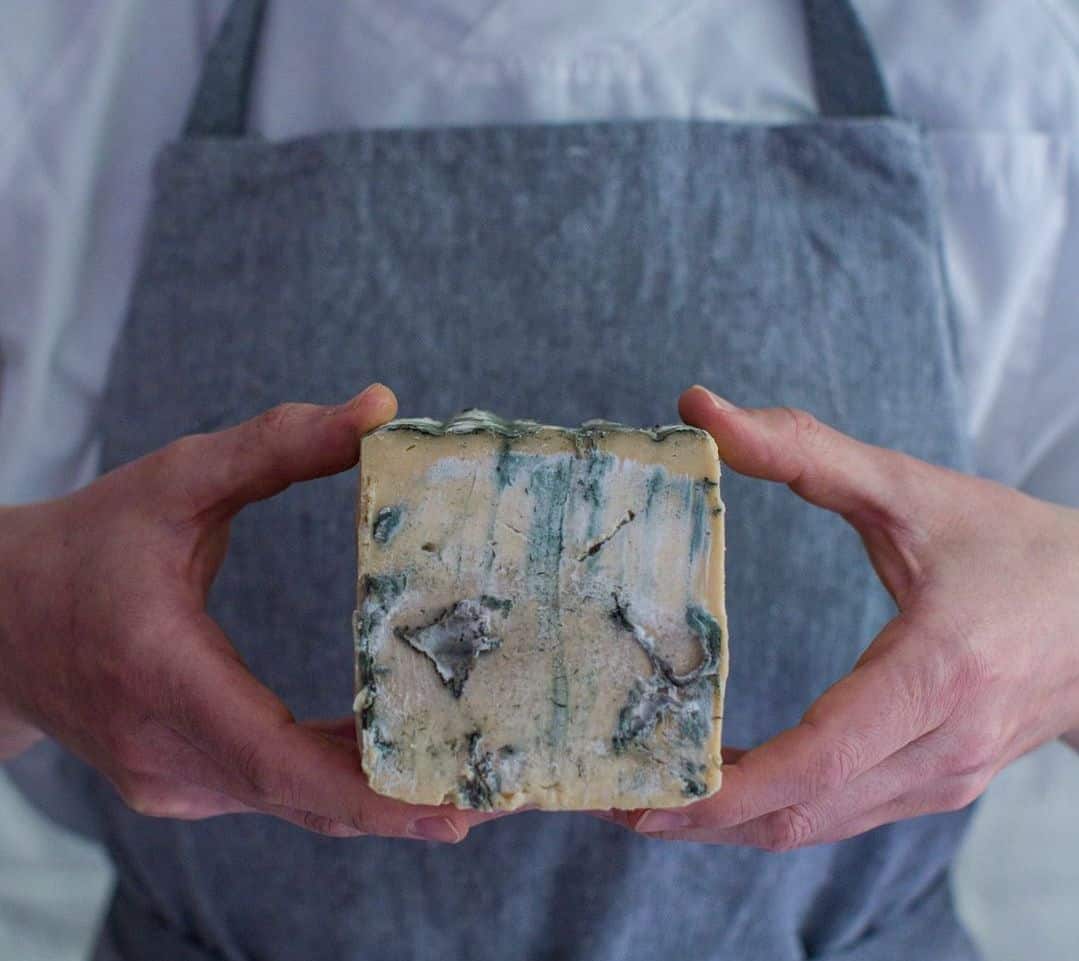 We have a strong focus on innovation and branding, standing out in the competition with our wonderful flavour and branding.
Tell us more about your brand Mözza and its portfolio.
Our new Mözza and his friend Pumpkin Chxddar are a wonderful achievement in the category. First of all, they are the only plant-based cheese to be made with fermented melon seed milk and extra virgin olive oil. We are always looking at how to make our cheeses even more sustainable looking for proximity and highly available ingredients.
In that sense, Spain is the first European producer of this fruit as well as of olive oil. Secondly, they are highly nutritious and delicious. They melt and brown really well and we think that they really match what the consumer hopes for in terms of a dairy replacement, as they come in the three usual formats for commodity cheeses; block, sliced and grated.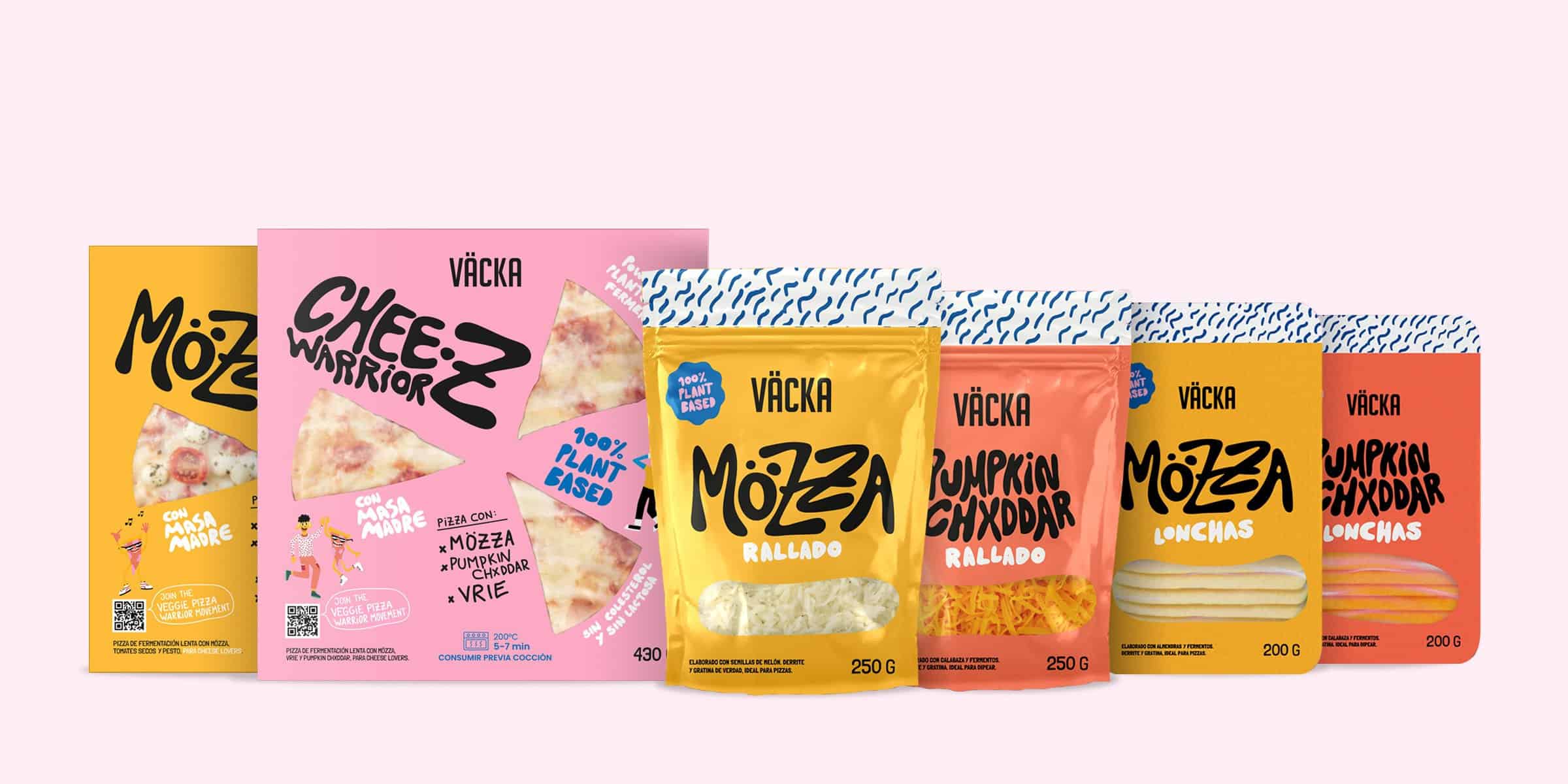 This year, we will progressively replace the existing formulation of our range with those new ingredients in order to have a complete range of allergen-free products.
What is behind Väcka's "world-unique fermentation process" and how can it disrupt the cheese industry?
Our most innovative and disrupting R&D approach is based on changing the current status quo in plant-based fermentation, as there is ample room for improvement within this field.
"We are unlocking the potential of strains that aren't currently used in the field"
Thanks to our strategic collaborations with institutes and universities, we have access to a large microbiology biobank to identify the microorganisms that have the capacity to ferment and process plant-based substrates and their proteins and develop the desired cheese flavors. We are unlocking the potential of strains that aren't currently used in the field, in order to create the future of delicious plant-based cheeses.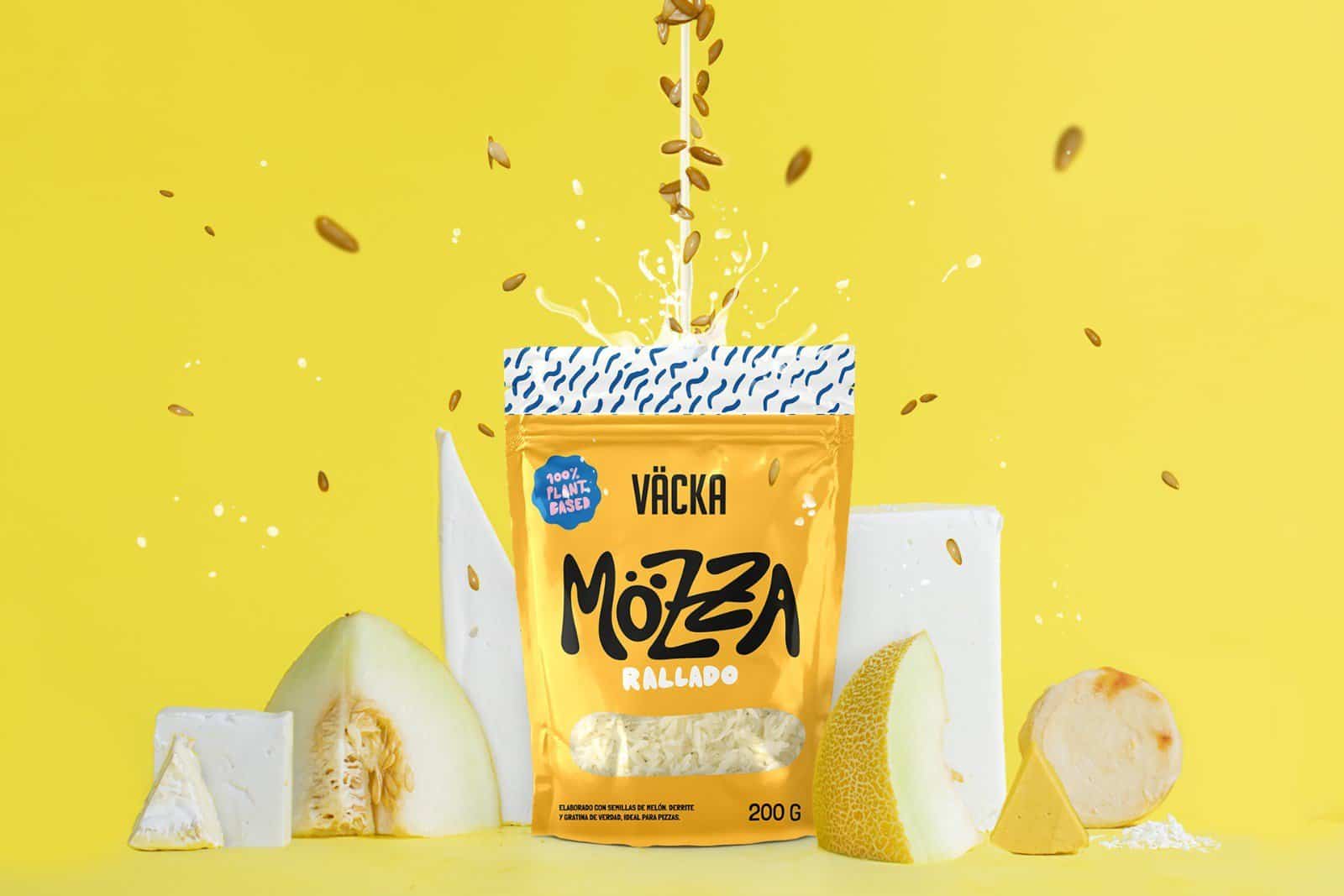 What role can new and health-promoting ingredients like melon seeds play in the growth of the plant-based market?
We believe that plant-based products have to be disruptive in all senses. As we are creating new products from plants and the population is increasing day after day, it is our duty to find the ones that cause less impact upon our ecosystem and environment.
"We believe that plant-based products have to be disruptive in all senses"
In that sense, melon seeds are an upcycled ingredient sourced from agriculture, allowing us to be more sustainable and more affordable in the future with our products.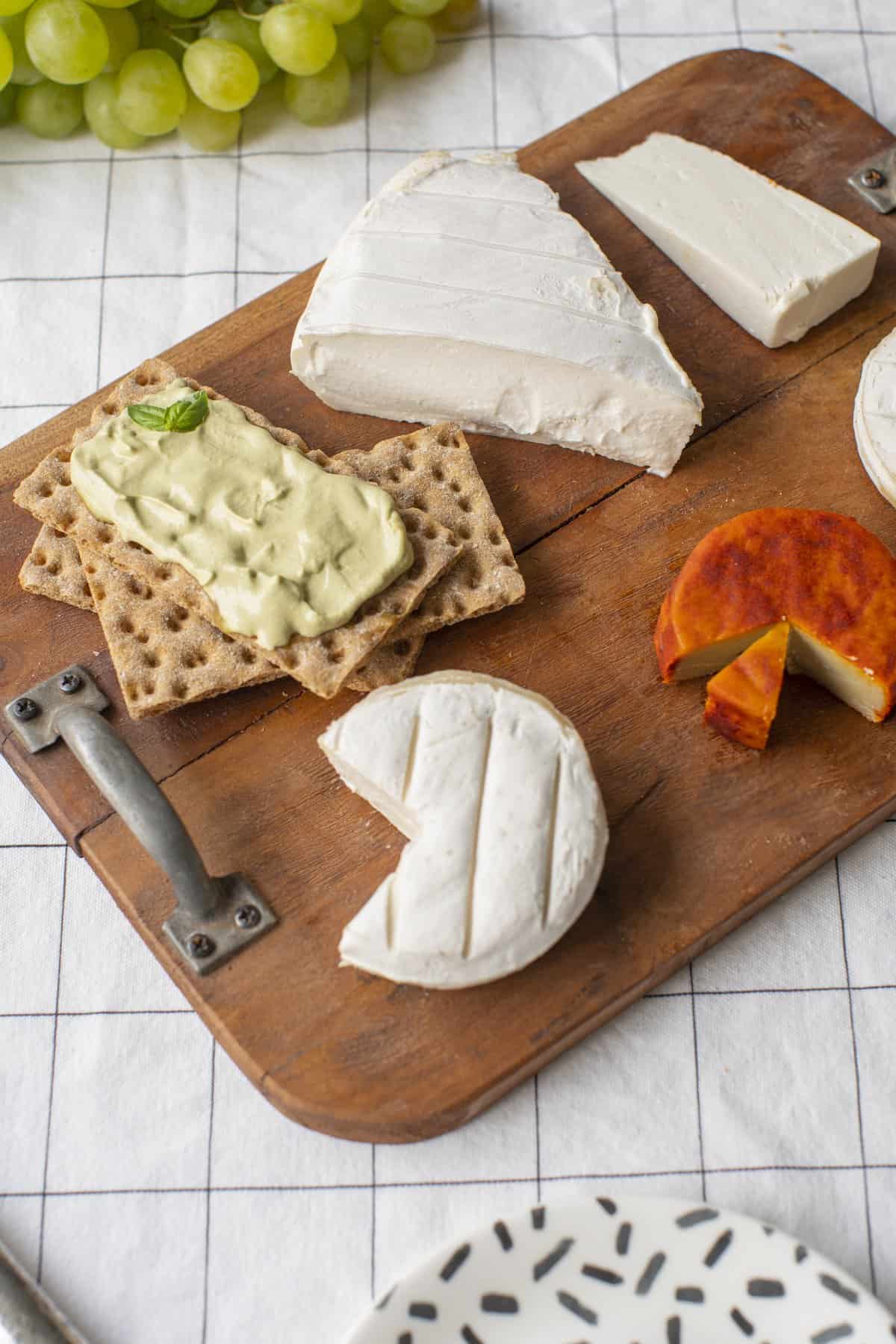 If the plant-based market manages to produce tasty, sustainable and cheaper products, it could be really much more efficient and have significant growth. There is a really wide range of ingredients out there that you can combine in order to obtain delicious and functional products.
As an emerging food-tech startup looking to make a sustainable impact on the food supply – what are you looking for in a business or investment partner?
We are looking for investment partners that share the same values and vision. As a mission-driven company, we have a really clear focus on the impact we want to make, and we clearly understand that we wouldn't be able to make that change alone. The implication of our partners plays on several layers: financial, production, and distribution, always with the will of changing things from the inside in a sustainable way.
Tell us more about your expansion strategy for 2023.
We want to reach 3,000 stores by the end of the year. Our focus is mainly on Spain and its closest countries like France and Portugal for now but we are always open and looking for new opportunities. We want to reach the maximum amount of people and that means being more available in the usual channels of consumption like retail chains. In the meantime, foodservice is responding really well to our products, showing that they are a really good alternative and replacement for less sustainable products.
Where do you see Väcka in five years?
In five years, we see ourselves as the leader in the alternative cheese market, offering the best option available in the market to the majority. We want to hear the name Väcka across languages seeing it as a quality seal for plant-based cheese providers.
Väcka;s cheese products can be purchased at the online store here.