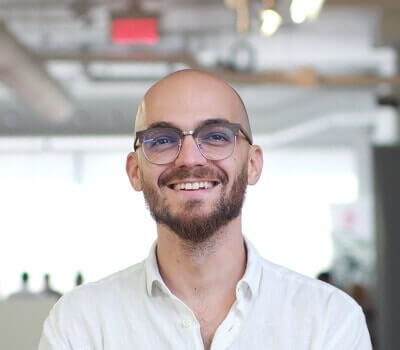 Vegan Capital is a financing company based in Montreal, Canada, whose mission is to develop the vegan economy; putting in place financial resources, a network of experts and a community of vegan investors available to entrepreneurs in order to launch their projects and develop their vegan businesses.
Founded by François Burra and Julien Hivon, the company is the first vegan micro-Credit Fund in Canada, helping new firms with funding between $2,000 and $20,000. The company's specialty is the funding of products and services that offer a 100% vegetable alternative to an existing product related to animal exploitation, with no animal exploitation in the production chain or supply.
We spoke with François Burra about this interesting project and the work they are doing with new vegan businesses.
What sparked your idea to found a vegan investment fund in Canada?
Vegan Capital is the result of two friends driven by the desire to move the world in the right direction, step by step. Vegans for several years, we wanted to invest our money in beautiful projects that respect our values and see new vegan products on the shelves of our local grocery. After several months of research, meetings and reflection, we realize that growing a vegan business was particularly hard and raising money even harder.
With the support of people around us and our partner, ACEM, we launched the first vegan microcredit fund in March 2019. In addition to funding only vegan projects, this fund has a social impact since loans are only granted to excluded people of the traditional banking system.
How much inspiration did you take from the business models of other vegan investment funds such as VegInvest in the US or Proveg Incubator in Germany?
There are very inspiring initiatives around the world such as Proveg Incubator in Germany, VegInvest and Vegan Launch in the United States and Kale United in Sweden. We are already in contact with some of them to explore potential collaborations.
Because each country has its own particularities, entrepreneurial ecosystem and vegan community, copying an existing model is not that easy. So, we develop our own unique concept, one that integrates our personal influences and values to the specific context of Canada.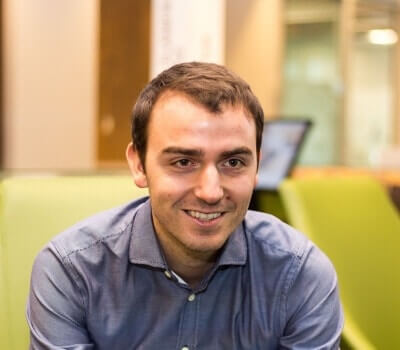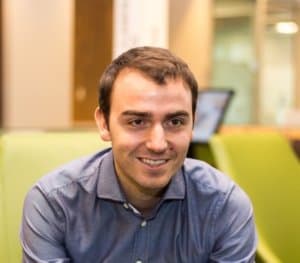 How do you assess the market potential for vegan products and services in Canada in comparison to the US?
Canada's market differs largely between provinces. The Canadian capital of veganism is in British Columbia, where 16% of people are vegetarians and vegans. According to a study by Dalhousie University, there are 2.3 million vegetarians in Canada compared to 900,000 15 years ago. On top of vegetarians, 850,000 people consider themselves vegan. These two figures represent 9.4% of the Canadian population. Also, 32.2% of Canadians are thinking of reducing their meat consumption.
In the United States, 6% of Americans say they are vegetarians and 3% say they are vegans. However the consumption of products without animal exploitation does not come only from vegetarians or vegans. In Canada, as everywhere else, the lines between vegan, vegetarian, and flexitarian are blurred.
How many companies are you working with at the moment?
We have identified 200 vegan companies in Quebec in three main sectors — food, clothing and cosmetics — and we are actively working with 20 of them. As part of the vegan microcredit fund, our goal is to fund up to $20,000 CAN five early-stage projects by March 2020. Other companies are seeking more capital from $20,000 up to $1,000,000 CAN for which we're developing new services and partnerships. We are currently working with two vegan companies to launch equity crowdfunding campaigns during this summer to support their growth.
Which criteria do potential future customers have to meet to work with you?
For our vegan microcredit fund, we have put in place specific criteria. For example, the business must be registered in Quebec, the entrepreneur must have a modest income (less than $ 29,000 CDN per year) and is looking for an amount between $ 500 to $ 20,000 CAN.
Additionally, Vegan Capital primarily supports companies that:
Manufacture or sell products representing a 100% vegetable alternative to those traditionally present on the market;
Manufacture or sell products whose production process represents a 100% vegetable alternative to that traditionally used to produce this type of product;
In contrast, Vegan Capital will not finance companies that:
Manufactures or serves food or beverages containing animal products (eg: grocery stores, restaurants, factories / shops)
Manufacture or sell clothing that involves killing or injuring animals (eg, leather, fur, wool)
Manufacture or sell products that use animals for animal experiments / tests
Make animal husbandry for food production and / or animal testing
Where do you see your company in 5 years?
Our ambition is to become the Canadian reference in vegan investing. To fast-track companies who offer vegan products and services, we envision developing co-investment strategies alongside capital funds, setting up an acceleration program for the creation and marketing of vegan products and supporting by a pan-Canadian network of experts, researchers and organizations that share the same values as Vegan Capital.