Vegan SeaStar is a new innovative brand of plant-based seafood created to provide a sustainable alternative to fish without sacrificing on taste or texture. The company is a partnership between Dutch vegan product commercial agent, VeganXL and comfort food restaurant Vegan Junk Food Bar.
The two products currently available, No Tuna and Zalmon Sashimi have already been launched in The Netherlands and the company is looking to expand to further locations after the initial launch. vegconomist spoke with Vegan SeaStar about their exciting new plant-based seafood products, including the already much sought-after vegan sashimi.
Please introduce Vegan SeaStar, what was the motivation behind your launch?
Vegan Seastar originated from a collaboration between Vegan XL and the Vegan Junk Food Bar. With this we want to put a delicious and exclusive vegetable fish product on the market with the same taste and texture as real sea fish. These vegetable fish replacements are made on the basis of tapioca starch and glucose from seaweed. We are currently launching the first products: The Vegan Zalmon & No Tuna.
Vegan Seastar ensures a major breakthrough in the plant-based market with the arrival of the sashimi. Sashimi is known as a traditional Japanese dish made from fresh raw fish, which is cut into thin slices. Vegan Seastar brings a plant-based alternative to the traditional sashimi of non-sustainable and endangered fish such as salmon and tuna.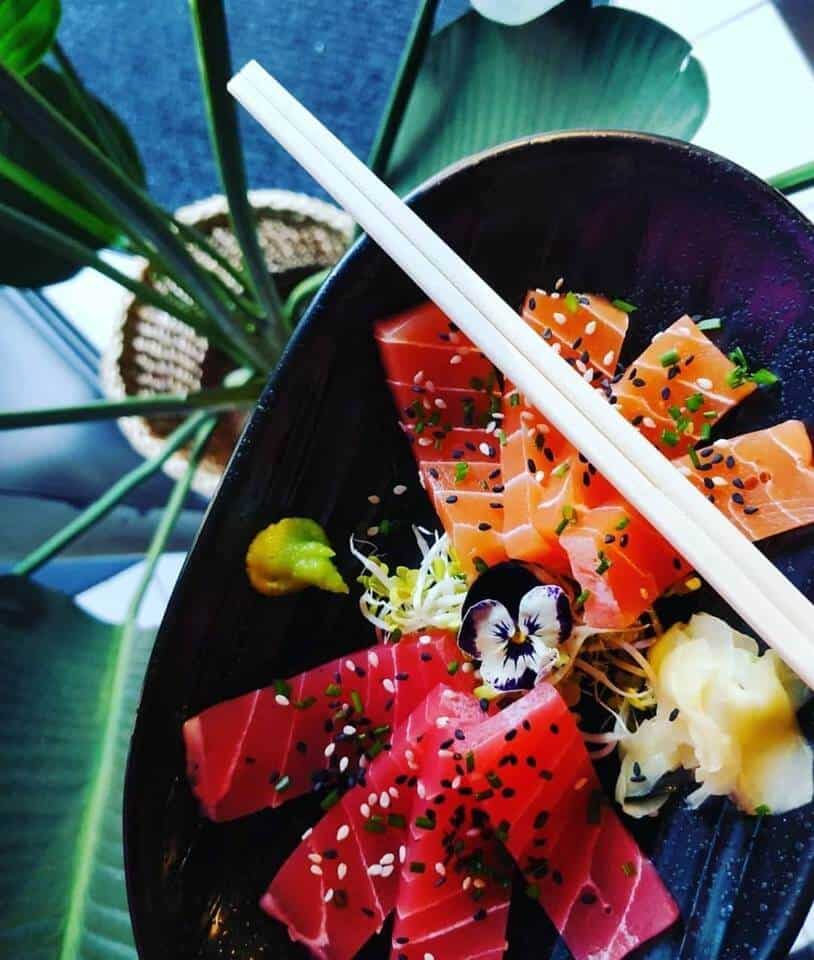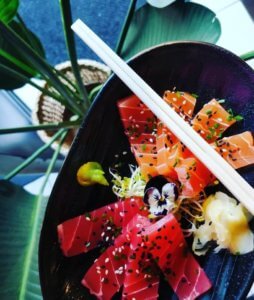 What is your current vegan portfolio and which is the best-selling product?
The portfolio of Vegan XL exists of more than 30 brands. Our first brand Vegafit is at the moment our best-selling brand. We introduced it in the largest supermarket chain Albert Heijn and we are distinctive, because Vegafit, unlike the many meat substitutes, is very tasty, vegan and palm-oil free. But also one of our newest brands Bedda (vegan cheese) is one of our showpieces.
Where are your products available and do you have plans to expand into other markets?
Our own brand Vegan SeaStar is now available in the Vegan Junk Food Bar in Amsterdam. We will expand to other horeca facilities and retailers internationally. After the launch of the Vegan SeaStar, we have received requests from all over the world such as Israel, Denmark, Sweden, England and America.
The Vegan SeaStar will soon be sold in consumer packaging in one of the largest supermarkets in the Netherlands the Jumbo Foodmarkt Groningen. The rest of our line is available in different Dutch supermarkets and restaurants, and like our own brand we will also expand to more horeca facilities (inter)nationally.
What differentiates your products from other vegan seafood products?
It's the look, the structure and the taste of the Vegan SeaStar Sashimi itself. There are not many vegan seafood available which look and taste like real fish. I think it appeals to many people, and not just vegans.
Do you have any new vegan products that you will launch or that are in development?
Yes, there will be new vegan products launched in the near future.
How do you see the future of the seafood industry and the place of plant-based seafood within it?
I believe plant-based seafood will get more and more important. Overfishing is a huge problem nowadays and more and more scientists are ringing the alarm bells that the oceans will be empty at 2048 if we go on like this. The sea food industry will collapse when more people are and becoming aware of the bad state of the oceans. The goal of Vegan SeaStar is offer them a new, comparable and sustainable plant-based alternative that will contribute to sustaining the oceans and all that life in it.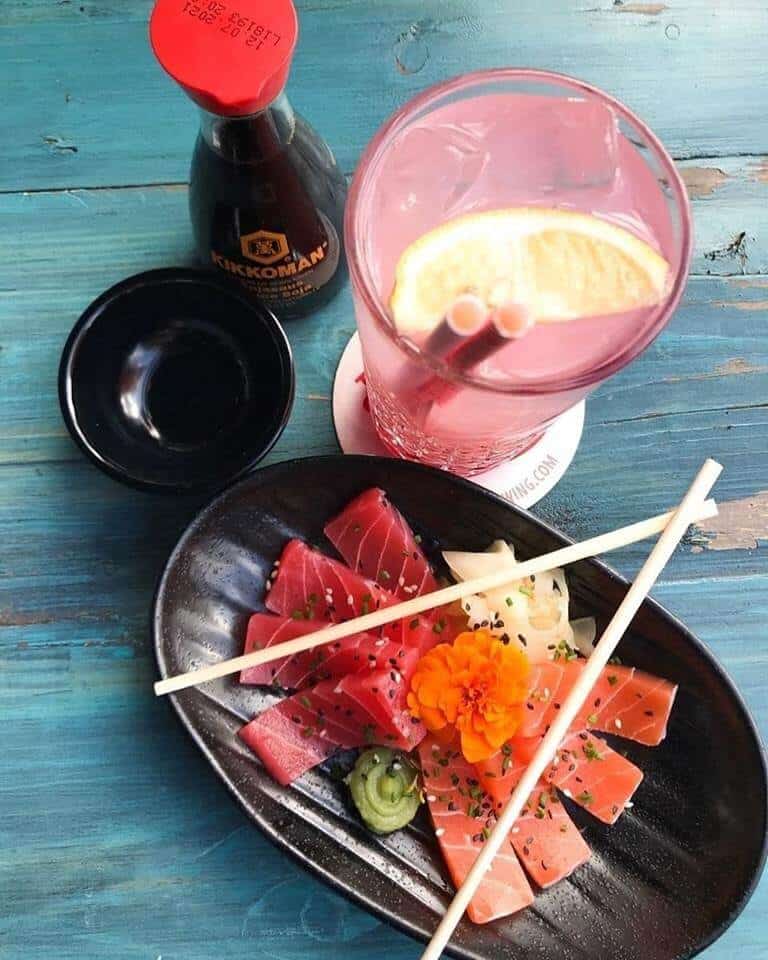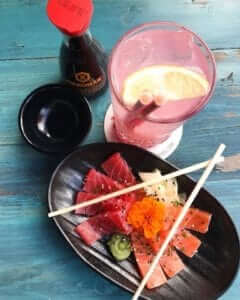 Why is it so crucial at this point for people to acknowledge plant-based proteins?
The oceans are dying. Fifty fish species are extinct through overfishing, 85% of the world's fish stocks are overfished or completely depleted, 60% the catch of tuna fisheries is by-catch, and 2,041 fish species are threatened!
Plant-based proteins are animal-friendly, sustainable and healthy, more healthy than the heavy metals, mercury, PCBs, dioxins, lead, cadmium, plastic and antibiotics what is found in fish. More and more we acknowledge these dangers and switch to a more plant-based diet.
In terms of sustainability, what kind of impact could be made if people turned to fish alternatives like yours?
We could save the oceans from dying, and we could save all life in the sea and on earth, because life on earth depends on the life in the oceans. Seventy to eighty percent of the oxygen in the earth's atmosphere comes from the lungs of our earth, the oceans.
Like Captain Paul Watson from Sea Shepherd always says: "If the oceans die, we die."
Could you say a little about your recent success and projected growth to 2019?
We just launched Vegan SeaStar and that was a big success as I mentioned before. We also launched a 30 feet wide shelf totally with vegan products in one of the biggest supermarket in the Netherlands, Jumbo Foodmarkt Groningen. Soon there will be two more supermarkets launching the vegan meter shelfs. This will be a pilot, and set as an example for the whole retail Industry in the Netherlands. For 2019 we'll expect a big growth in selling our products in retail as well as the catering industry. And we are also going to launch new products in 2019 which we're already enthusiastic about.
Which kind of partners are you looking for?
Every partner who thinks that this product should be in the retail, foodservice and especially in all the sushi restaurants. For more information you can mail or call me at [email protected] or +31 (0)6 2187 6243