As people across the globe are slowly waking up to veganism and to the importance of paying urgent attention to sustainability, it makes sense that animal-free interior design is an industry set to experience massive growth. Vegan Design is a US-based, PETA-certified, community of advisors and mentors, who offer a platform for receiving cutting edge advice and also curate and sell affordable vegan furniture.
The VeganDesign.org Council unites businesses seeking to grow by assisting the socially conscious consumer in making sustainable purchasing choices. In addition, they provide a mentoring service whereby interested parties can learn about faux alternatives with an online Vegan Design 101 class specifically created by their passionate team. It's a fascinating and progressive collective, and vegconomist were very pleased to speak with Deborah DiMare about the organisation and their work.
First of all please introduce your organization and what you do.
I am a humane interior designer. The name of my design firm is DiMare Design. We create luxury spaces, residential and commercial, that are 100% non-animal-based. We use no wool, leather, silk, down, fur or any animal derived product. Our décor and furniture are also cruelty free.
My other platform, VeganDesign.org. was created out of demand from industry professionals seeking to learn more about humane design, network and grow their business. Our council, the VeganDesign.org Council is made up of a coalition of manufacturers, retailers, designers and other industries related to design. We are a strong community and connected globally. The council continually providing members with information, education and ways to grow. Friendships across continents have been made. It's just great.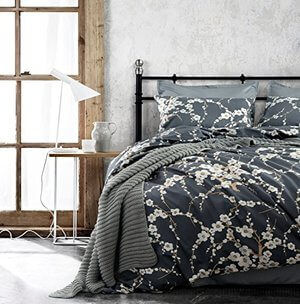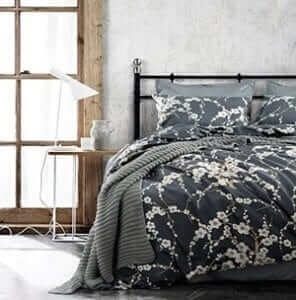 The council membership includes many free benefits to utilize if one chooses; an accredited, online Vegan Design Certification Course, a detailed global resource guide, a members directory, use of our trademarked badge for display as a symbol to show customers that the company is respectful of the planet, humans and animals, and many other perks.
Where are your products currently available?
We source compassionate products from companies throughout the world since we are global. DiMare Design has its own custom vegan line called Arthur Avenue. VeganDesign.org also has a large online shop of affordable furnishings and décor.
What are some interesting or innovative materials being used or currently in development, for example in vegan bedding or furniture?
Rubber is a great fill for pillows. Faux alternatives are not only compassionate, but they are healthier. Someone with allergies, asthma or in the Spectrum of Autism, for example, does well in environments that are humane. There are less toxins, dust and aggravating smells and textures with non-animal-based alternatives.
Piñatex – an alternative to leather – is wonderful. It's made from the leaves of pineapple. Mushroom leather also is incredible. It's made from funghi. There are endless alternatives today and new ones on the horizon. "Growing materials" are the future.
Focusing on the interior design, what are the typical hidden animal parts which consumers may not be aware of?
Mattresses for example, if made with foam, could be wrapped in a wool cover with leather welting. Faux leather sofas could also have feather wrapping under the sofa. Consumers must ask a lot of questions.
How is vegan interior design business developing, what growth rates do you expect worldwide?
Sustainability is becoming mainstream. It wasn't a few years ago. Most big box retailers now focus on "eco friendly" and "sustainability". Vegan design is nearby. If you look at the stats of ethical and social awareness, vegan design, in my opinion, is included in those stats since there is such a strong correlation between them. Vegan leather industry totalled $17.5 billion in 2015 and is estimated to reach $85 billion in 2025!
Why should manufacturers consider adding vegan line-up or transform to vegan products completely?
The world is thankfully, becoming more ethical. Consumers are demanding change. Look at the fashion industry; Michael Kors, Gucci, Versace and so on. They are banning fur. Manufacturers should consider adding compassionate products to meet the needs of these buyers. Their competition is already doing it. The socially conscious consumer is now in every part of the world and is only growing stronger.
Is vegan interior design more expensive than conventional?
Not at all. There are as many affordable options as there are ultra luxury choices.
In your opinion, what does the future hold for interior design and how much of an influence will veganism have upon it?
When I began receiving an influx of inquiries from designers all over the world about how they too could learn about adding this specialty to their company, I was overwhelmed. I am the only 100% vegan designer at this time. However, there are many who offer this option in addition to their existing services after taking the Vegan Certification Course. The demand that I am seeing clearly shows that the requests for  compassionate design is only going to get bigger. I just finished writing a book that launched on November 3rd called "Vegan Interiors." I wrote it because of the strong compassionate presence I am witnessing all over the world. It's wonderful.
Are there any interesting figures on your part regarding the market for vegan interior design?
Over half of consumers prefer buying brands that are ethical. The world is socially conscious and focusing on saving the planet, people and animals.