Santiago, Chile-based Fundación Vegetarianos Hoy (translating as Vegetarians Today) is an international organization working in Latin America to promote plant-based diets and to reduce the suffering of animals considered to be production animals.
Vegetarianos Hoy has worked to certify products with its Sello Vegano ("vegan seal") since 2013 and with V-Label since 2018, in Chile and other Latin American countries.
We were pleased to speak with founder and CEO Ignacia Uribe about all of the great work that her organization is carrying out in LATAM and in particular Chile, where their recent survey with Ipsos found that an impressive 73% of Chileans are interested in plant-based products.
Please introduce Fundación Vegetarianos Hoy, what does the organization stand for?
We are an international non-profit working in Latin America to promote plant-based diets and to reduce the suffering of farmed animals. This June we turned 11 years old and we are currently working in 6 different countries: Argentina, Ecuador, Chile, Colombia, Mexico, and Peru.
What successes do you like to look back on?
In 2018 we got the Environmental Department of the Government to commit to Meatless Mondays. In 2021 we secured a commitment from President Gabriel Boric to work on many different topics related to diet change and animal welfare.
Our impact has been growing year by year, and just in 2022, we calculated that the effect of our diet change programs had the equivalent of 1,830 flights Chile between Mexico (in terms of CO2 removed), 4,154 Olympic pools saved in water, and more than 13M animal lives improved.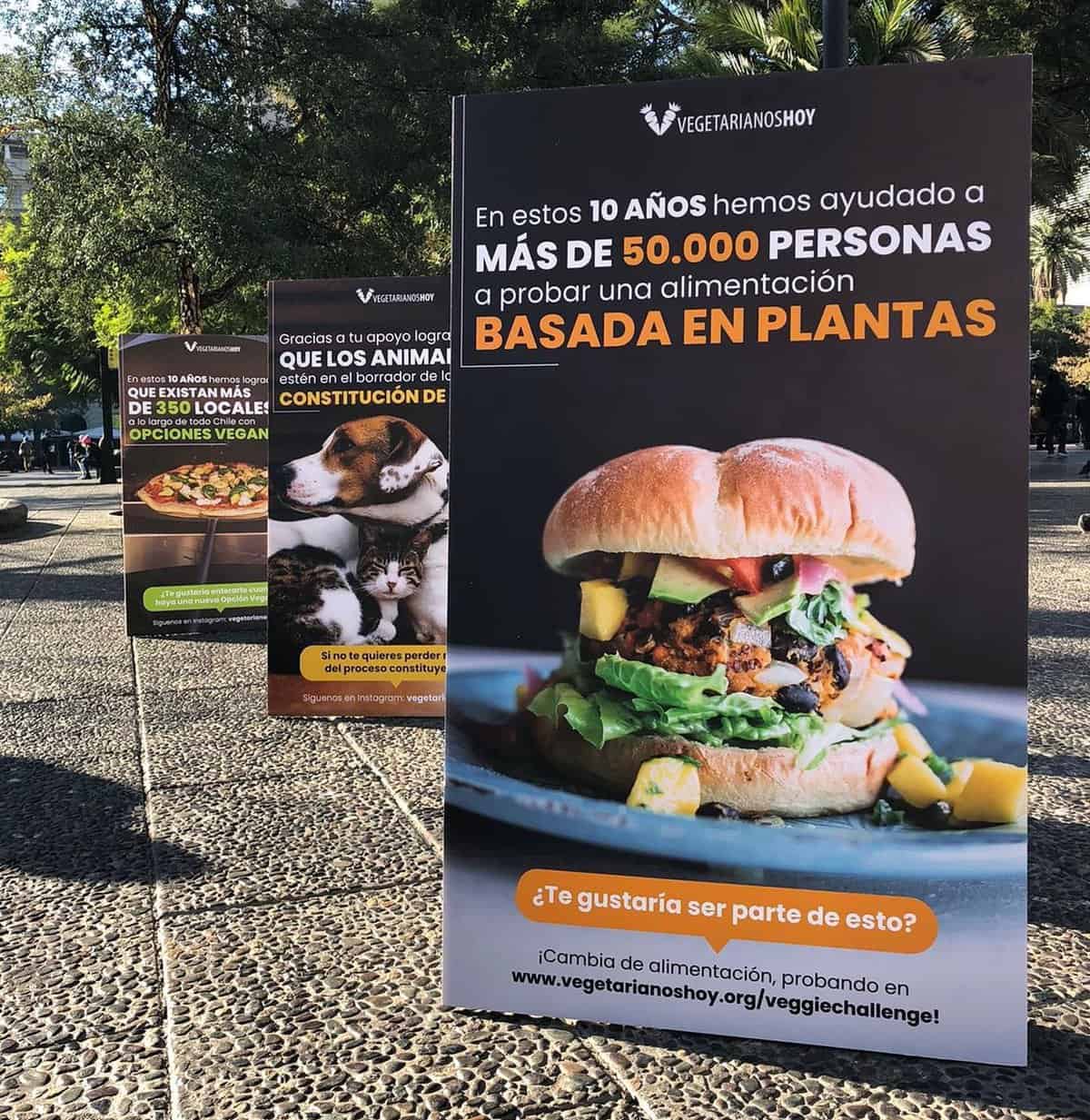 Since when and in which countries in Latin America does the V-Label exist?
We started with the V-Label in Chile in 2018, then in 2020 we added Mexico and Colombia, and this year we are beginning to work in Ecuador.
How many products and companies have been licensed to date? How big is the V-Label team?
The team is nine people including myself, but half is part-time, depending on the country. Right now we have 130 companies licensed in 5 different countries and more than 1,600 products with V-Label. We only certify vegan products here, not vegetarian, so all of them are 100% vegan.
What actions or projects are you planning in 2023? What are the most important goals of V-Label in LATAM?
We are focused on 3 strategic pillars for V-Label:
Strongly positioning the V-Label among consumers, this is the biggest effort we are focusing on in the coming months.
Expanding the partnerships with events, associations, and food apps all over LATAM.
Creating a community for vegan startups and entrepreneurs in order to help them better position themselves and their products.
The most important goal for V-Label in LATAM is to be recognized by consumers and companies as the most important certification for vegan products.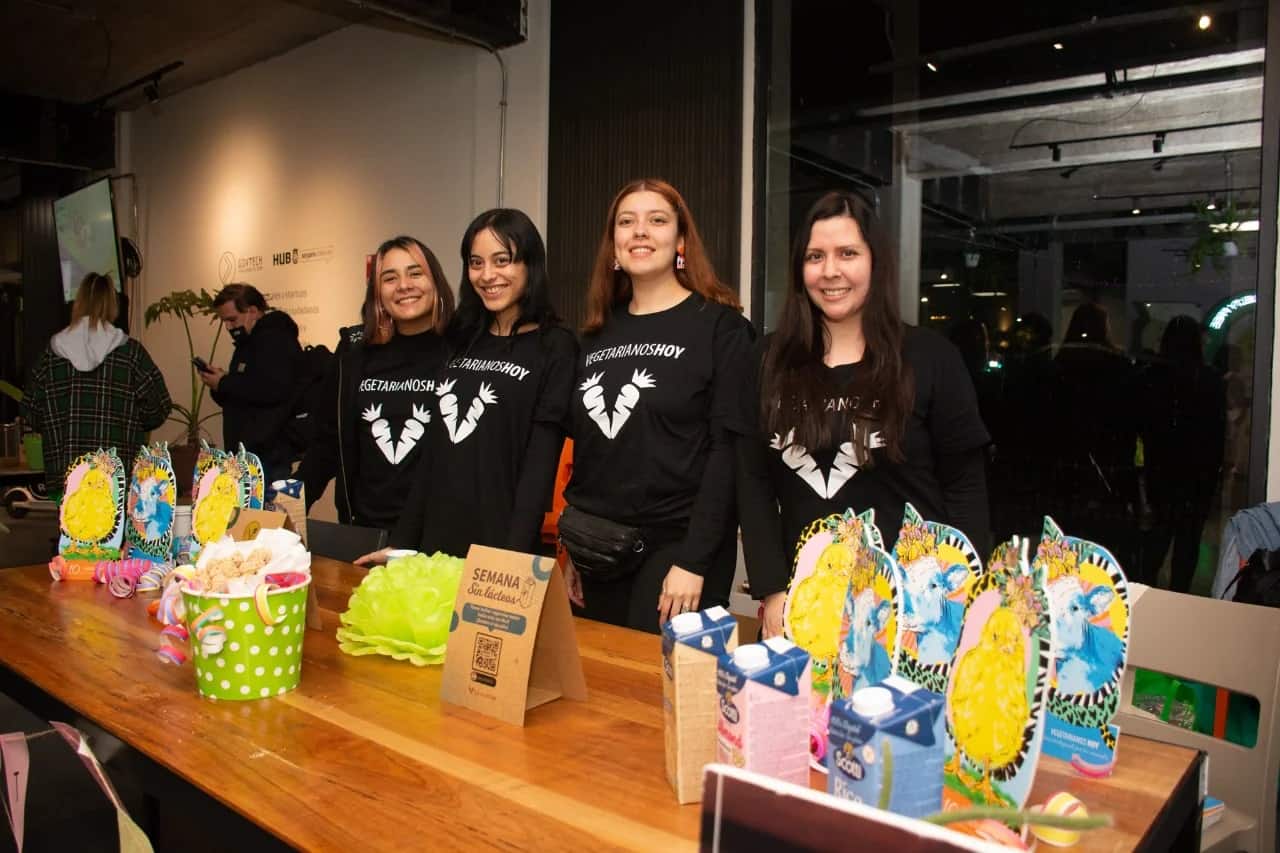 How do you assess the situation of the vegan movement in LATAM in general? Which developments speak for a positive change and which challenges have to be overcome?
The vegan movement in Latin America is getting stronger thanks to:
A better understanding of effective altruism permeates the activities, strategies, and long termism of veganism.
A bigger vegan market and many varied products to better fit everyone that wants to be involved in the movement, even non-vegans.
A growing set of resources, tools, and networks in Spanish to be better informed and have effective activism and advocacy in Latin America. Our program VeggieChallenge.org has thousands of inscriptions every year!
On the other hand, one of our main challenges today is the lobby of meat producers that is affecting the efforts of veganism and the success of vegan products (as the recent bill that seeks to ban labeling of plant-based meat in Chile).
Where can interested people meet you in person in 2023 (trade fairs, congresses, events, roadshows)?
This year you can find us at the AVA Summit in L.A. (July), FoodTech Mexico (September), Food Design Festival Madrid (September), Espacio Food & Service Chile (September), and the Reducetarian Summit in Colorado (October).
Learn more at https://vegetarianoshoy.org/en/inicio-english/