For over 75 years, VEMAG has been developing and producing machines and equipment for the food industry and trade. Due to changing market requirements, the North German company also increasingly offers innovative machine technology for a wide range of applications of plant-based food alternatives.
Jens Thörnich, Sales Manager Plant-Based Protein at VEMAG, tells us more about the company's activities and the innovative technology solutions for plant-based products.
For which plant-based industries do you offer machines?
The industries in which we successfully offer our machines are very diverse. With our unique double screw technology, we can basically feed and form every material, e.g. creamy soups to wheat dough.
The heart of our technology is our filling machine with the double screw technology. The double screw guarantees gentle handling of the product and optimal weight accuracy while portioning. The broad portfolio of different double screws offers high flexibility and adaptability to the product. With that, we can also handle for example products with a high share of coarse vegetables.
This wide range of applications enables us, to fill vegan cream cheese into cups, form vegan balls and patties or divide high-fibre bread dough into equal portions. Our filling and portioning machines are also used for the non-food segment, for example, to shape sustainably manufactured hand soap or to produce small pellets for pet-medicine.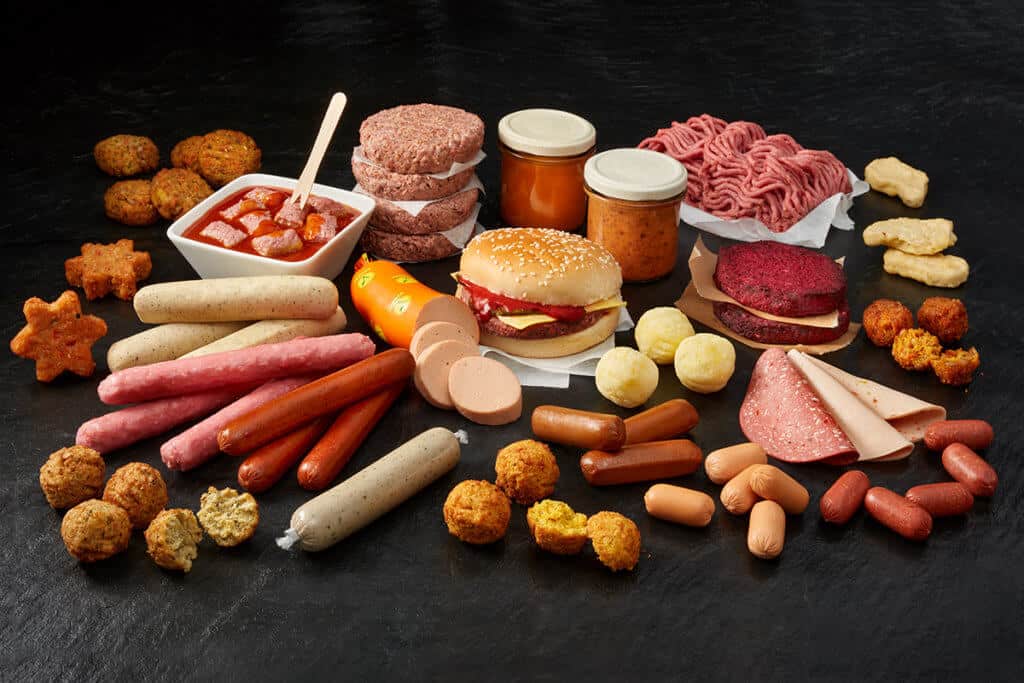 What are the latest innovations?
Next to our centrepiece, the filling machine, our attachments offer the possibility to form products to the desired shape and place them into trays. With our latest innovation, the CoEx Casing machine CC215, we can reduce the plastic waste in sausage production by using a natural edible coating, whilst mouthfeel and the typical bite of the hot dogs remain.
Especially the placing of products into packaging is often associated with a high manual effort, which in addition to time and personnel costs also poses a risk to product safety. With our automatic loading system, the Link Loader LL335 we can meet those challenges. The Link Loader pre-collates the sausages, groups them in desired numbers and places them directly into a tray. Thanks to the high degree of automation, the products become safer, capacities can be increased and production costs are reduced.
With our specially designed attachments, we can react to market requirements in a flexible manner and thus provide technology for a wide range of products, for example, the production of plant-based bacon.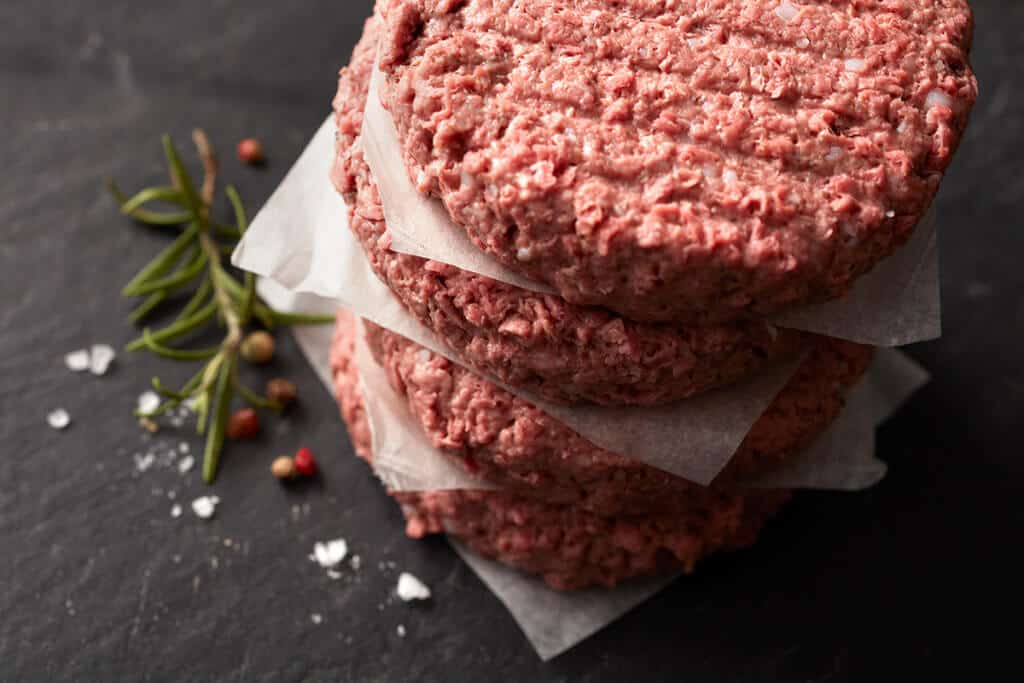 In which countries and continents are your customers based?
With about 750 employees at our headquarters in the North of Germany and together with our agencies worldwide, we are active in over 120 countries. Our sales and service partners always work closely with our customers in order to perfectly match product and machine.
Our customers for plant-based products can also be found all around the globe – from established food producers to young start-ups who are in the process of establishing their own production facility: Our machines are used to produce burger patties based on pea protein in America or plant-based Hotdogs in Australia. But also customers in India, China, Hong Kong and Europe successfully produce plant-based products with our VEMAG technology.
How are sales in this segment developing?
VEMAG Maschinenbau GmbH looks back on more than 75 years of history. We have been able to accompany the changes in the nutritional behaviour of consumers from the very beginning. When topics such as animal welfare, global warming and sustainable use of natural resources came into focus, more and more producers engaged with alternative possibilities. The turnover for the area of plant-based applications has ever since grown steadily and represents a successful market today with further potential for growth.


In which industries are your machines currently in particularly high demand?
As mentioned in the beginning, our machines can produce almost every product. The market for alternative meat products is currently one of the booming sectors. There are broad opportunities to extend the range of products or to build up a new segment.
In our Customer Centre we are able to create real-life production conditions in order to accelerate product development or to test the upscaling to an industrial level. With our broad network of various partners dealing with production-related questions of our customers we are constantly expanding our know-how and offer a broad portfolio of solutions for different challenges.