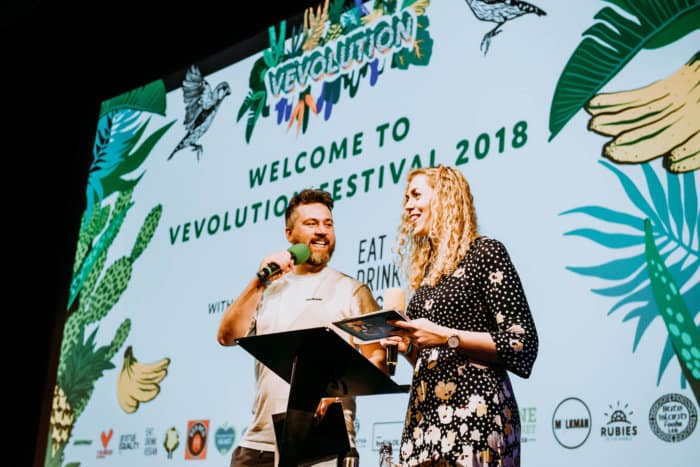 Vevolution​, described by its founders as a "festival is for ​the curious​, ​the passionate​, ​the bold​, ​the compassionate​, and ​those who want to change the world​," is now in its 4th year, returning to London's Southbank on 16th of this November. Vevolution has become renowned for inspiring talks, panel discussions and workshops showcasing a plant-powered positive version of the future.
We spoke with the lovely Damien and Judy about their influential plantbased events and the vegan scene in London.
Please introduce Vevolution to our readers.
Vevolution is a movement to help inspire plant-powered living and positive change in the world. We have a special focus on accelerating plant-based businesses and providing educational resources to do this.
Currently the main way in which we help people is by holding highly produced education events bringing together the movement's leaders to share ideas and experiences to change the world. We like to think of Vevolution first and foremost as a movement for positive change in the world.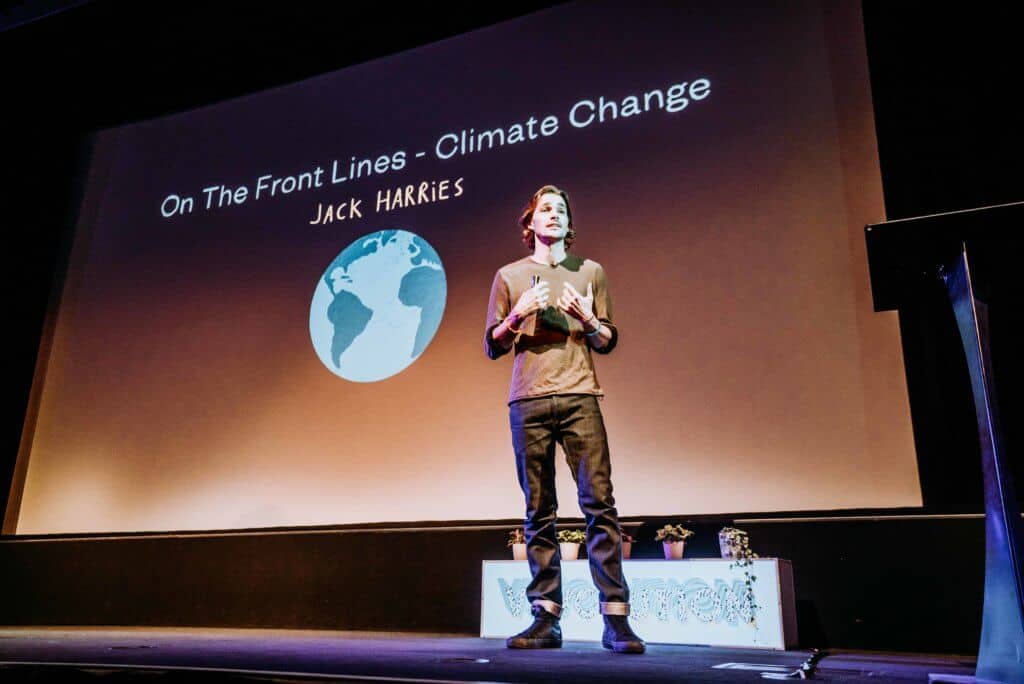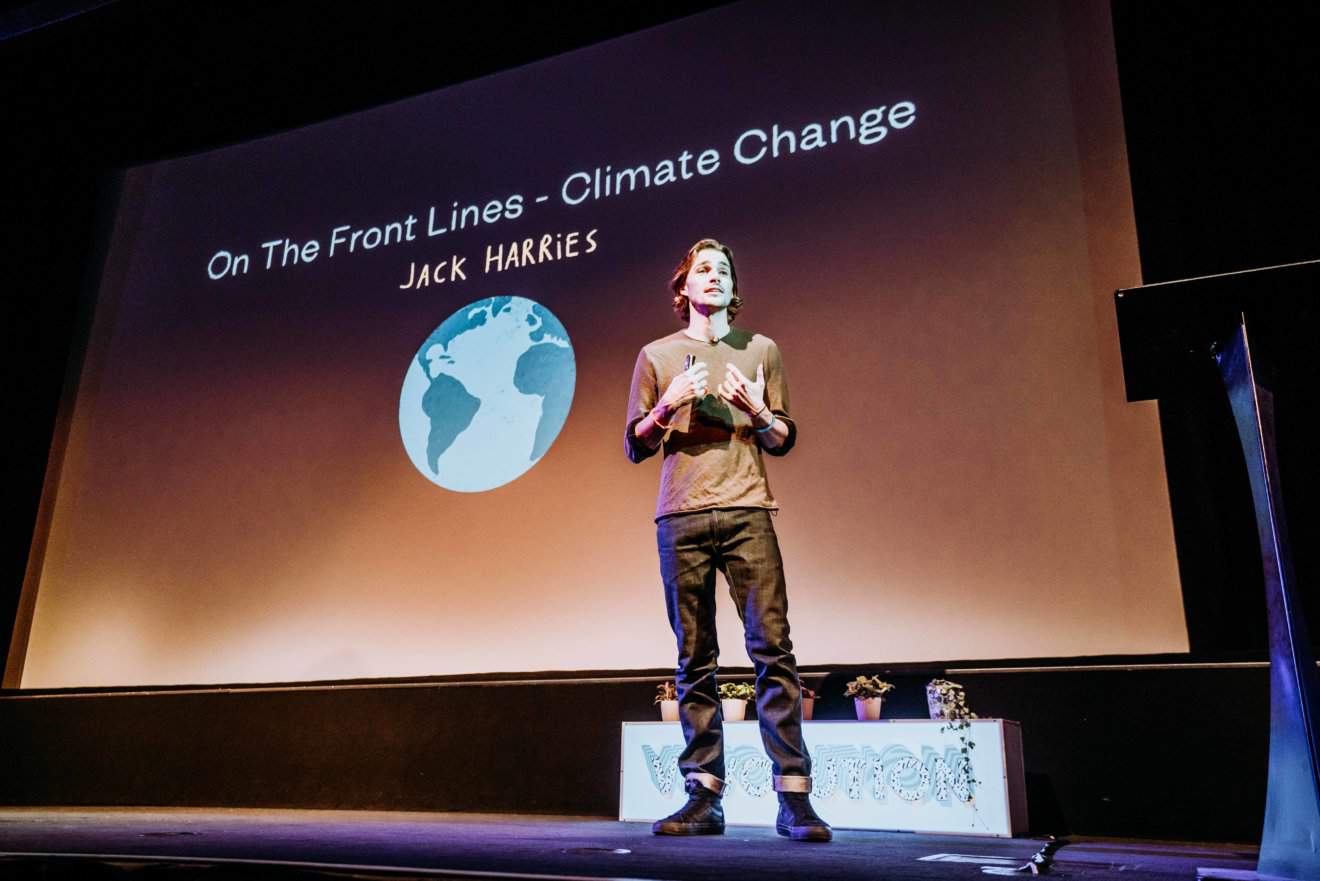 Tell us about the Vevolution festival – how did it start and what is its mission?
Vevolution Festival started back in November 2016. Initially our mission to elevate the ideas of a new generation of plant-powered people we believed were changing the public's perceptions of veganism.
From the moment we started Vevolution we realised it was going to be about so much more than just advocating veganism. Vevolution evolved into a hub of innovation very quickly, the mission is to inspire people to go out into the world build movements, businesses and communities that help us all move towards a brighter future.
Your vegan pitching competition is such a great concept – please describe its quick rise from a warehouse to a classy London location, and explain why you feel it became such a popular event.
Pitch + Plant was the UK's first plant-based business pitching competition and has grown into one of the best known in the plant-based space. Judy and I were seeing so many great young businesses come to Vevolution and we wanted to find a way to match them up with smart capital.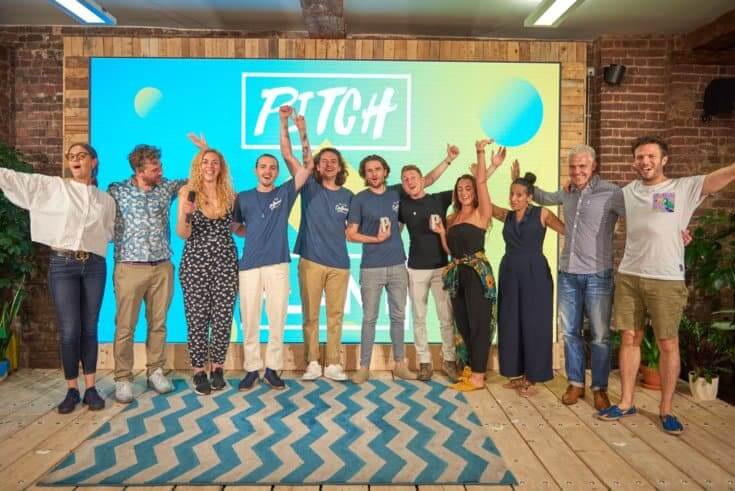 At the time of our first Pitch + Plant in 2017, there wasn't the appetite for plant-based investing we are now seeing in the market. When we held the first Pitch + Plant at Vevolution Festival 2017 we had no idea that it would be so popular. Of the 20 finalists of Pitch + Plant since 2017 at least 6 have gone on to secure venture funding for their business.
In 2018 and 2019 Pitch + Plant events attracted 100 attendees and completely sold out. Vevolution were able to make investments directly into the two winners this year the Well-Bean Company and Club Cultured.
I think Pitch + Plant has grown to be such a success because not particularly because of the money which is on offer. I think the added benefits of pitching has been a massive thing for startups, companies that have pitched and no received offers on the night have received investment offers from audience members and built their network of entrepreneurs and supporters for their business.
Do you have any particular favourite startups from Pitch + Plant, or any special stories which stand out?
This year's winners Club Cultured and The Well-Bean Company are two companies which we believe have a great future. As well as being great food businesses they both have a social mission to improve to help people understand the importance of good gut health and how that relates to good mental health.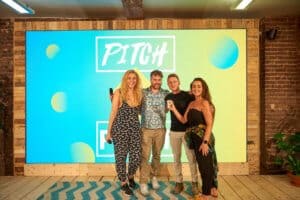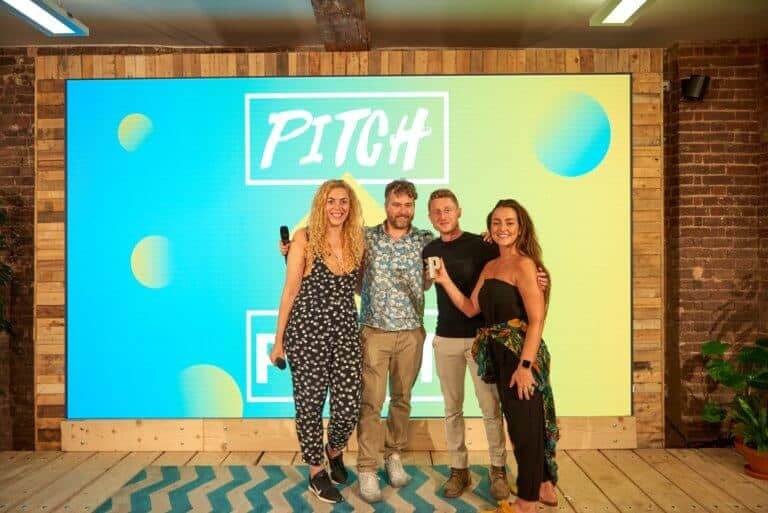 A couple of my personal favourites include Upcircle Beauty who were the winners in 2017. Earlier this year they appeared on BBC's Dragon's Den and it was incredible to see them win an investment offer from the dragons and great Vevolution played a little part in that journey.
One Planet Pizza who were one of the 2018 winners hold a special place in my heart. We are minority shareholders in the business having worked with them since they started in 2016, so it is incredible to see all the successes they have had since then.
Please say a little about the London vegan business scene and how it has progressed over recent years.
To be honest there wasn't a scene before 2016. Vevolution was definitely a catalyst for bringing this community together. That alongside a burgeoning street food scene had helped to incubate a lot of really innovative and exciting businesses.
It is safe to say that things have become very professional very quickly. The demand for vegan products and services has meant that startups have had to grow quickly to keep up with demand. Many of the emerging plant-based startups especially in the food space have fundraising ambitions and are investing in product R&D like a silicon valley startup would do.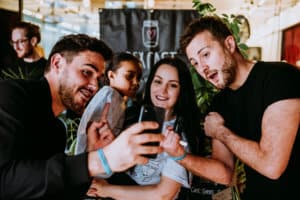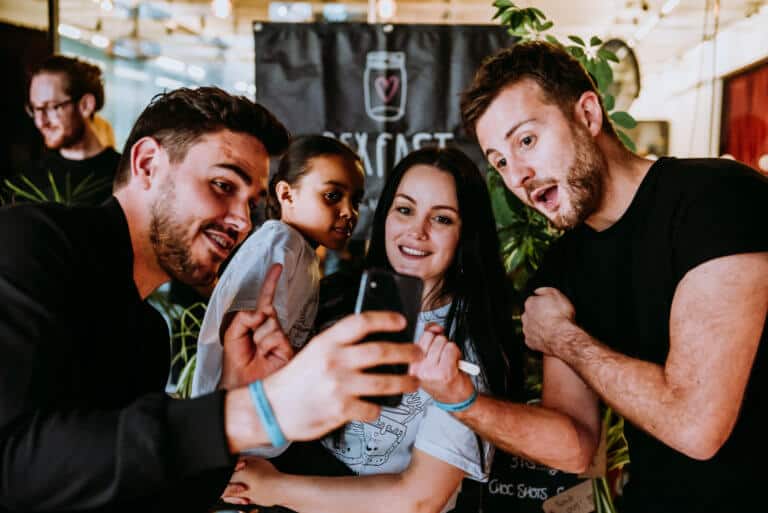 This is great because it will only drive up the quality of the vegan offerings to the public and in doing so making it more likely people will choose to eat more plants. I think what has been nice is that most people have worked together and have been very supportive of one another. We are looking to harness this supportive community in the new Plant Based Business podcast Vevolution are releasing in partnership with hospitality entrepreneur Loui Blake.
Readers can go to Instagram and follow @plantbasedbusiness for updates on a release date. We have already recorded some incredible guests and can't wait to share with everyone.
Judy, can you introduce She Loves Plants to our readers?
She Loves Plants is what emerged out of Badass Vegan Women a plant-based women's empowerment platform I created in 2016. When we started going to events in the plant-based community I was shocked by the lack of women positioned as leaders of the movement. I wanted to create a platform to elevate and showcase all the incredible women building businesses and working to grow the plant-powered movement.
Vevolution held the first She Loves Plants event in March 2019 and it attracted hundreds of people. The energy in the room was incredible and we have been releasing many of the discussions recently over on the Vevolution podcast www.vevolution.co/podcast
We have big plans for She Loves Plants in 2020 so expect a lot more content and empowering support for the women of the plant-based world.
What are the upcoming highlights for you at Vevolution, what is going to be coming up with your exciting accelerator programme?
Vevolution Festival is always the highlight of our year. It is an incredible amount of work for our small team but it is incredibly emotionally rewarding. We can't wait to have speakers, guests and friends join us from all across the globe to celebrate the successes of 2019 and discuss the plant-powered future and how we can all be part of the global positive change.
In terms of Vevolution more broadly we are going to be revealing a lot of very exciting business support offerings in the coming months. Our goal is to provide people with inspiration, education and the resources they need to create a thriving plant-based business. When we are ready to announce more about this Vegconomist will be the first to know!