The Village by CA offers a network of accelerators where startups and large groups cooperate and innovate together. Located throughout France and overseas, its system contributes to the economic development and support of young innovative projects. It works with 555 partners, provides 24 open villages, with plans for 16 more, and its start-ups have raised over 200M€ since 2017.

We spoke to Camille Tomat about the second annual European Plant-Based Protein Award which will be hosted in October to raise awareness about the future of food and the role plant-based foods will play.
Please can you introduce Village by CA North of France to our readers and describe its mission and goals?
The Village by CA is a network of business accelerators from French bank Crédit Agricole that connect startups with large companies, ETIs and SMEs (partners). We are there to allow startups to develop by finding growth drivers from partners and partners to find agility, inspiration, and another way of working.
The network counts 28 accelerators to date in France, Luxemburg, and Italy. In Lille, we are focusing a lot on the agrifood sector since the region is very strong on agriculture.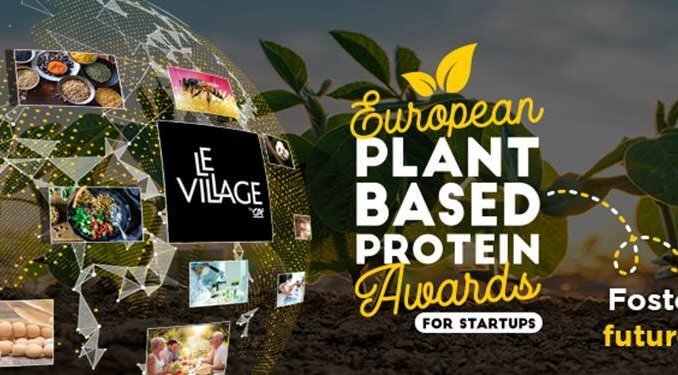 You are hosting the European Plant Protein Awards in October; can you describe the event to our readers? 
The Awards were born from a desire to get the word out there about plant-based protein and raise awareness about the future of food, which is such a crucial topic at the moment. Applications have been open the whole Summer for startups to apply. The final event will take place in collaboration with the 14th Plant-Based Foods Summit organized here in Lille by Bridge2Food. Finalists will pitch in front of the selection committee made from the Awards' partners: Bonduelle, Sodexo, Limagrain, Advitam, Dijon Céréales, Terres Univia, le Crédit Agricole Nord de France, Crédit Agricole de Champagne-Bourgogne, Catholic University of Lille – Yncréa, IAR cluster and R&D platform Improve.
The event will be dedicated to startups, which will have the opportunity to get a booth to showcase their project, conferences, and matchmaking, followed by a networking cocktail. Journalists, bloggers, investors, corporates, embassies, and entrepreneurs will be able to come together to create synergies and make their businesses move forward.
When is the awards event and where can our readers purchase tickets? 
The event will take place on October 2nd from 3 pm at Le Village by CA in Lille. Here is the program:
3 pm–6 pm: Forum startup | Tastings | Demo | Business meetings | Awards TV
6 pm–7 pm: Awards finalists celebration | Winners pitches | Awards winners announcement | Keynote
7 pm: Networking Cocktail
Please register here for the free event:  VIP Registration
Is this the first awards ceremony? If so, will you sponsor it annually? 
The Plant-Based Protein Awards took place last year, and it's an initiative that we like to think about as a long-term one. But let's see what the future will bring! It's a bright one for plant-based food in any case.
How are the winners chosen?
The aim of the awards is really to make the winners come forward with their businesses, meaning closing significant contracts, getting funds, moving forward with R&D. That's why we're looking at what's the potentiality of a collaboration coming to life between one or several of the partners and the projects. Of course, the degree of innovation and the team behind the project are crucial elements as well!