Wholly Veggie is a Canadian brand working to meet consumer demand for convenient, veg-forward foods. The company aims to democratize healthy food while also benefiting the environment by encouraging the consumption of more plant-based meals.
In 2021, Wholly Veggie saw a surge in popularity following the launch of its cauliflower wings and its expansion into 1,200 Target locations in the US. Another highly popular product, plant-based cheeze sticks, was launched later in the year. The brand is now available at several major chains across the US and Canada, such as Whole Foods, Sprouts Farmers Market, and Loblaws.
Co-founder and Co-CEO Johnathan Bonnell told us more about the brand's mission and plans for the future.
What is the creation story behind your brand?
We started with the idea that everyone knows the struggle of trying to eat healthier and live a balanced lifestyle. We explored gaps in the industry and enlisted some excellent chefs and food consultants to help us transform fresh veggies into restaurant-style staples. My co-founder Dave and I set out to make it easy and fun to eat your veggies, while supporting a sustainable food system after working in the meat industry for several years. Using our knowledge of running a large-scale food business, we took Wholly Veggie to market in Canada to taste, trial, and iterate in 2017.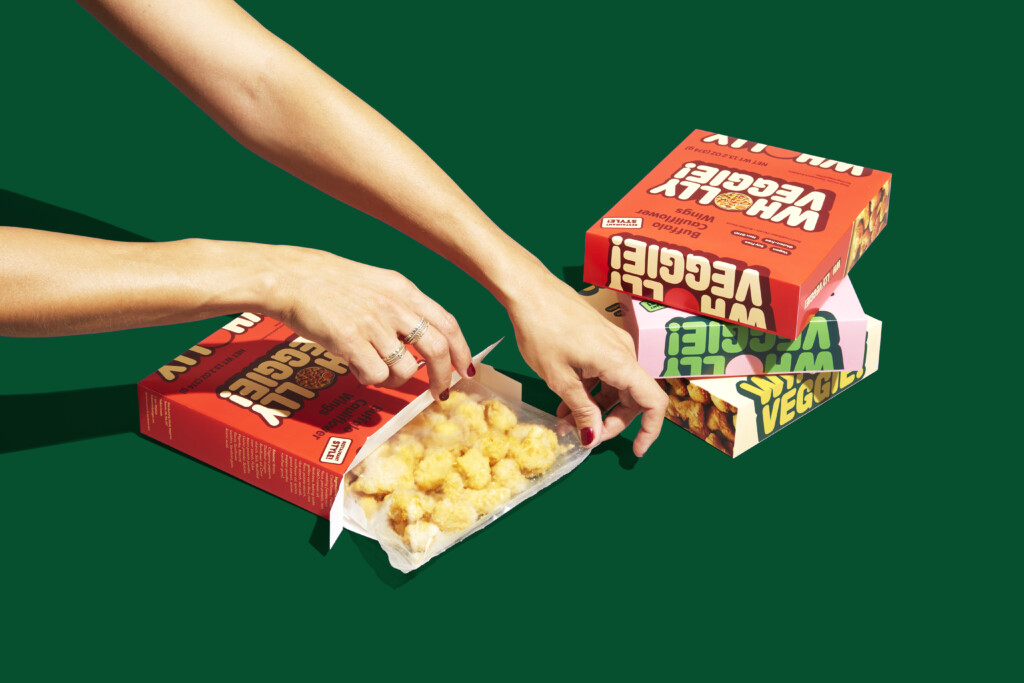 Can you explain the journey from the meat industry to founding a plant-based brand and how this came about?
At Dundee Corporation, Dave and I awoke to the true impact that industrial animal agriculture has on the planet. Around the same time, a study was released revealing that only 1 in 10 North Americans eat the recommended amount of fruits or vegetables. We decided to quit our jobs and dedicate our knowledge to building a company focused on celebrating the vegetable and proving just how fun and delicious vegetables can be.
What differentiates Wholly Veggie from other vegan products?
We're not trying to be a meat alternative or synthetic meat product. We want people to love veggies and our products help people discover that through fun, easy to enjoy appetizers and entrees. Think of us as the "training wheels" of eating more veggies.
Wholly Veggie doesn't contain soy, gluten, or unpronounceable additives that plant-based products often use to replicate the taste, texture, and aroma of meat. We're making vegetables the main character in each of our products. We're showing people how veggies can be good for you and taste good too. Our appetizers and entrees come in nostalgic flavors and formats that all ages can enjoy, like mozzarella cheese sticks and buffalo cauliflower wings.
How did you become the fastest-growing snack and appetizer brand in 2021?
What made 2021 a special year for us was that it saw the brand move from regional player to national player in frozen snacks, driven by the success of our Cauliflower Wings. We hit on something special with consumers rapidly adopting air fryers in the home, peak pandemic buying, and people seeking out healthy snack options in frozen.
Later that year, we doubled down with the rollout of our new brand identity and campaign with Partyland: Ha Ha You Just Ate Vegetables!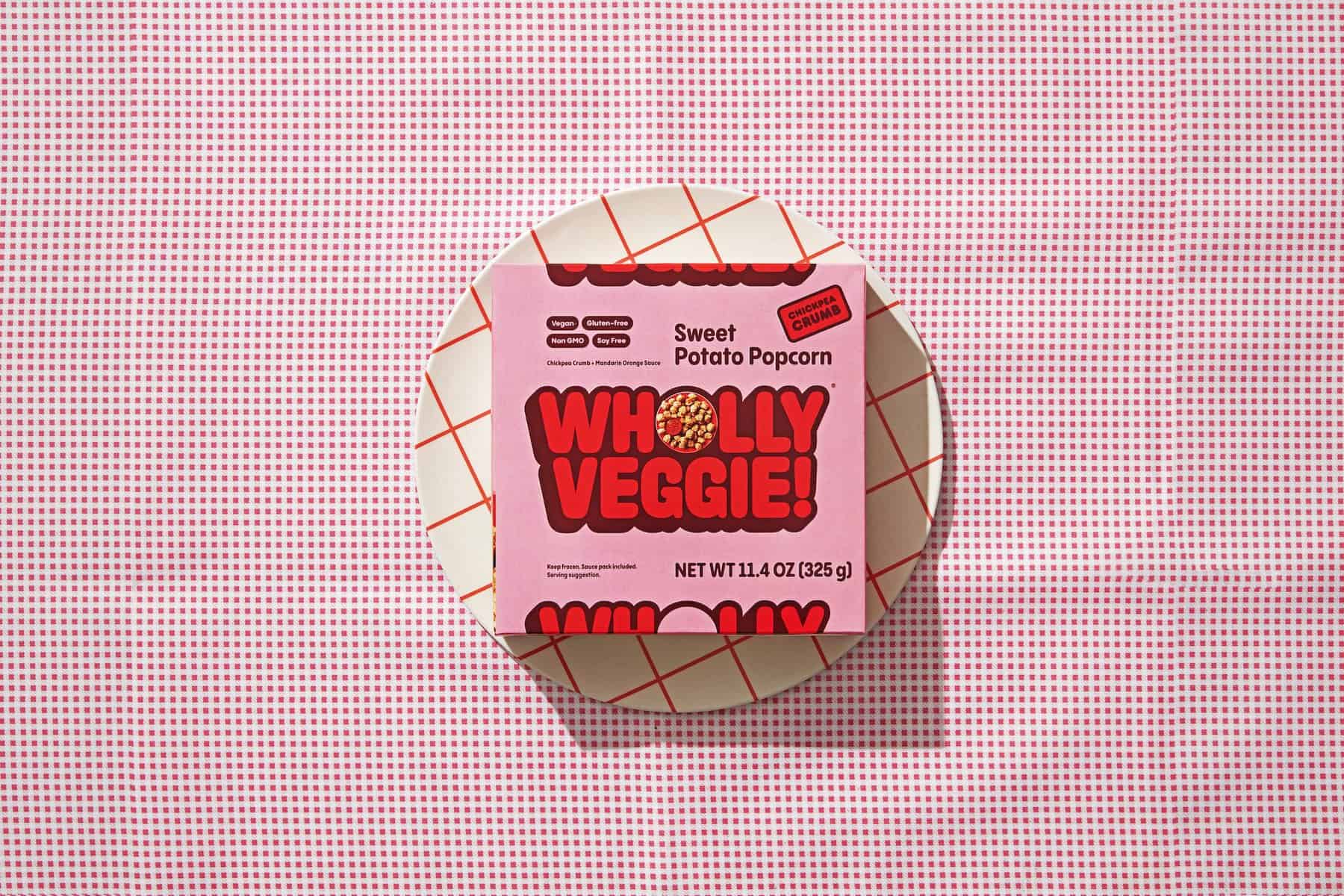 In which channels and retailers are you currently available?
You can now find our selection of vegan, gluten-free meals and appetizers in the frozen aisle at Target, Whole Foods, and other grocery stores across Canada and the US.
Which is your most popular product and why?
We've seen continued growth year over year since 2019, driven primarily by our best-selling Cauliflower Wings and dairy-free Cheeze Sticks. There's a whole community of people looking for easier ways to eat their veggies, and we're making it fun and delicious to do so, while still speaking to people who are gluten-free and vegan. We've made products that parents can feel good feeding their kids, and kids will eat never knowing it's packed with veggies.
What has been the most significant milestone for Wholly Veggie so far?
The funny thing about this question is that it feels like the milestones change every time you check one off the list. When we launched in Canada, our goal was to go national. When we thought about the U.S., it was how do we get into Target, and then expand into Whole Foods.
"Core products that solve consumer problems around vegetables will continue to thrive"
We've witnessed so much turbulence in the markets over the last 16 months, so our next milestone has been focused on getting Wholly Veggie to profitability.
How has the plant-based market evolved since the start of Wholly Veggie?
When we first developed the concept for Wholly Veggie, Beyond Meat hadn't launched their game-changing burger, Impossible wasn't in stores, and the majority of veggie options available to consumers were sad veggie burgers.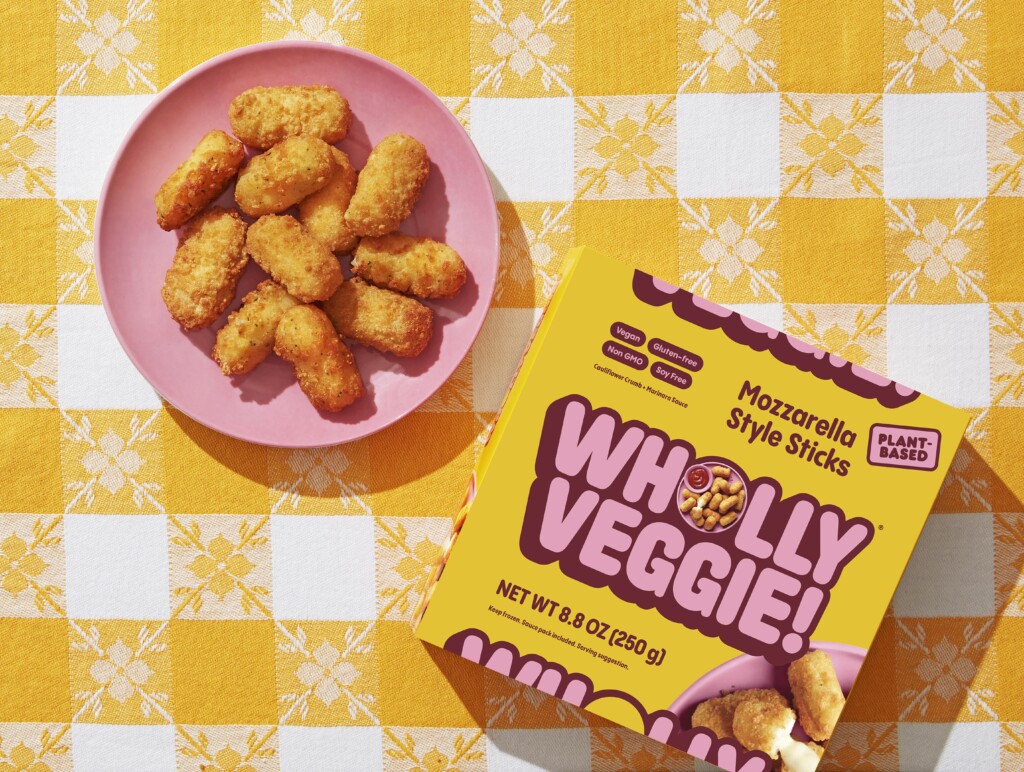 Beyond Meat went public, VC money flooded the category, and the plant-based industry took off like a rocket ship and exploded with new entrants pushing the latest plant-based item to market.
Our view from the beginning was that consumers would want products with simple ingredients, and just an easier way to tackle an old problem: how do you eat more vegetables? That view hasn't changed, and we think it has been validated by consumers getting nervous about what's actually in the ingredients of the plant-based items in the market.
"Flash freezing is one of the best ways to eat veggies at their peak nutritional value."
I believe we'll see more consolidation as investor capital into plant-based options slows, and people move on to the next trend in food. Core products that solve consumer problems around vegetables will continue to thrive and do well.
What should consumers know about frozen food?
A quality perception still exists around the frozen food category, with upwards of 50% of consumers believing that the quality is subpar versus restaurant meals. While the quality and taste of new innovation in frozen has improved, it's still a stigma that will take a while to overcome.
The biggest push that we feel needs to happen around consumer marketing with frozen food is that it's one of the best ways to fight food waste, and lock in freshness. Flash freezing is one of the best ways outside of going to a farmers' market to eat veggies at their peak nutritional value.
What's in the pipeline for Wholly Veggie over the coming months?
We've taken a break from launching new products in 2023, but as we enter the fall, we're going to make a few small tweaks to our portfolio including the launch of our next Cauliflower Wing: Korean BBQ Bites. We're excited about this item as we're pushing the boundaries with the panko coating we traditionally use.
We also have a big retailer launch coming up which we can't let out of the bag just yet, but it will be exciting to see it come to life as we've been trying to get into this account for several years now.
What are the goals for Wholly Veggie in the next five years?
We just crossed the five-year mark, and it necessitates a time to pause and reflect. We've spent quite a bit of 2023 thinking about our mission and the problem we're looking to solve: rebalancing the plate by getting more than 1 in 10 people eating their daily vegetables.
Frozen has been the home for Wholly Veggie innovation since we expanded beyond refrigerated veggie patties in 2018, but we're planning to expand outside of frozen again within the next five years.
We want to continue to be a household brand, be synonymous with convenience and taste around vegetables, and help people eat in a more sustainable way.