Wild Earth
is a sustainable pet food company with a mission is to make
dog food
better. A study released by UCLA calculated that the meat-based food eaten by Americans' dogs and cats generates the equivalent of 64 million tons of
carbon dioxide
per year, which has about the same climate impact as a year's worth of driving from 13.6 million cars.
We had the pleasure of speaking with Wild Earth's founder
Ryan Bethencourt
about his brand, which has enjoyed the attention of popular media on several occasions since its launch following investments from
Peter Thiel
and
Shark Tank's Mark Cuban
amongst others.
What was the motivation behind launching a sustainable pet food brand?
We started Wild Earth because we love animals and contributing to factory farming's high carbon emissions – and mistreatment of animals – just wasn't going to work for us.Our team of scientists and veterinarians devised a fungi-based protein formula that is 100% nutritionally complete. It provides superior nutrition that comes with a low environmental footprint and its protein levels rival those of meat-based dog foods. Plus, no meat ingredients and no kennel animal testing means no animal cruelty of any kind!


What is the USP of your product and how does it stand out amongst competitors on the market?
The secret behind our high-protein, meat-free dog food is the #1 ingredient on our nutrition label: YEAST. These "tiny miracles" are miniature protein factories — they pump out ultra-high quality protein, grow easily at scale, and require radically fewer resources. The protein generated by our yeast is of the highest quality and contains all 10 essential amino acids dogs need, so it's every bit as nutritious as meat-based protein, with none of the downsides.
Wild Earth is using koji as a protein source, we also spoke with Prime Roots are also using koji to produce meat alternatives – what makes this an interesting protein and how is it sustainable?

Before launching our yeast protein dog food, we have spent over a year carefully crafting the world's first high-quality dog treat made with sustainable koji protein, an ancient fungi superfood.However, during the development of our dog food, we realized that yeast is an even more sustainable source of protein for a full food.The protein generated by our yeast is of the highest quality and contains all 10 essential amino acids dogs need, so it's every bit as nutritious as meat-based protein, with none of the downsides.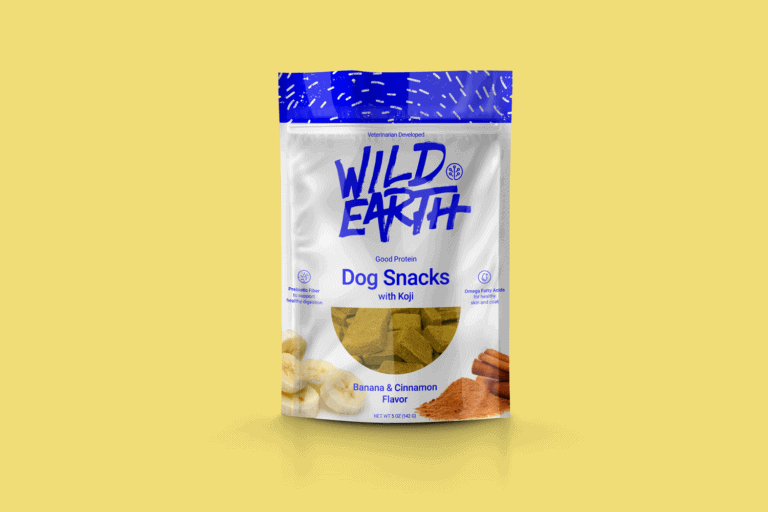 Which Wild Earth products are currently available and which are in development or soon to be available? In which markets can people purchase them?
Our Clean Protein Dog Food and Superfood Dog Treats With Koji are available on our website, on Amazon and in independent pet retail speciality stores.


Tell us about the self-proclaimed "Vegan Mafia" group! Who is involved and what is the mission of this interesting collective?
The "
Vegan Mafia
" a group of investors and seasoned entrepreneurs betting on the future of food. The vegan mafia invests in companies that aim to take animals out of the supply chain. Its members are powerful former financiers, entrepreneurs and bio-tech investors. This powerful network is also backing what Wild Earth is doing since pet food is giant market that uses animals and is ripe for disruption.
How has Wild Earth developed since the funding from Peter Thiel, how were the funds invested?
Peter Thiel saw the potential of disrupting the pet food space early and believed that we had the right team to pull this off. Most of his funding went into our R&D process to bring our complete dog food to market.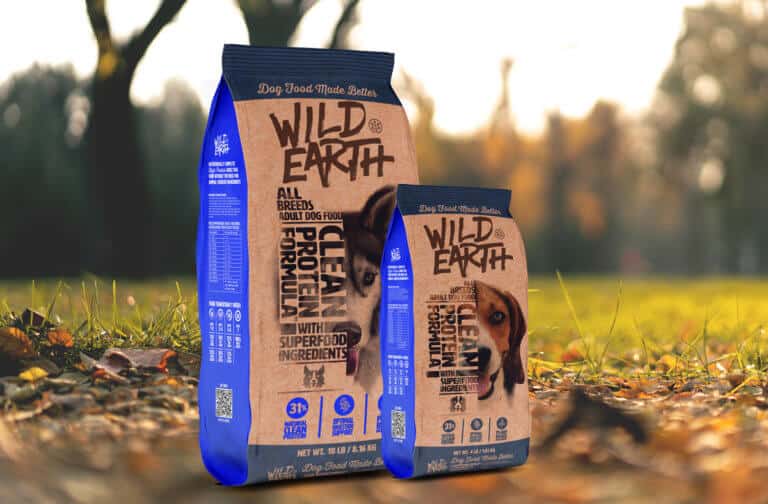 Can you tell us the story about Shark Tank and your relationship with Mark Cuban?
Many of your readers might have seen our episode on Shark Tank. When all of the Sharks declined to invest, Mark Cuban saw the potential and gave us a deal. Working with Mark has been great! We share company updates with him every Friday and he helps where he can. It's great to have the support of such a well-connected celebrity.


Since the most recent funding led by VegInvest you have moved to a new HQ – what is your current situation and what are you currently working on?
VegInvest is our lead investor and the driving force behind many companies that are set out to eliminated animal suffering from our food system. Our new office space in Berkeley allows us to dramatically grow the team. Wild Earth and VegInvest share a foundation of values and innovation in the effort to achieve a food system that works better for people, the planet, and animals and together we also want to provide valuable leadership and partnerships to other companies in the plant-based innovation space. We will be able to share more exciting news in the near future.


Where do you see Wild Earth in five years?
We believe Wild Earth can be in the pet food space, what Beyond Meat is in the human food space. It will take a lot of hard work and dedication to disrupt an industry that is so set in its ways, but who would have thought 5 years ago that you could get a
Beyond burger at Carl's Jr
? I am certain that Wild Earth and our fungi based pet food will be a common appearance in all pet food stores in five years time.