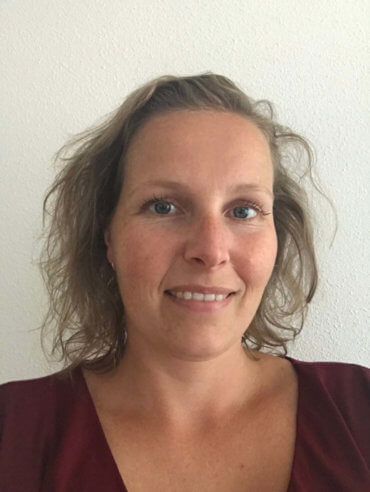 Founded in 1992 out of disaffection with the abuses that take place in the pet food market, the Dutch company Yarrah offers organic food for cats and dogs which is natural, sustainable, contains only carefully-sourced ingredients and does not involve any animal testing.
Vegan friendly pet food is a growing market as more and more ethically and environmentally conscious consumers feel the need to stop paying towards animal agriculture and animal suffering in the name of their pets.
We spoke with Yarrah's marketing manager Elise Ziere about their organic products and the market for pet food.
What was the motivation behind your initial launch into organic cat and dog food?
Yarrah was founded out of disaffection with the abuses in the pet food market. Since 1992, Yarrah has been producing pet food with an entirely organic product range. Yarrah was the first organic pet food producer in the Netherlands. We'd gone fully organic before the rest had even heard the word organic. To us, being organic is a conscious choice to make the world a better place for animals.
What makes Yarrah different from other brands in the pet food section?
When buying Yarrah, you can be sure to buy good food – for you, your pet and the planet. We always look for new and better ways to avoid burdening nature. We do not compromise, we just want the very best, even when that means taking the road less travelled.
What is your current product range and how many products are vegan?
Yarrah's product range for both dogs and cats consists of dry food (kibble), canned wet food and wet food in aluminium cups and snacks. Additionally, Yarrah offers organic cat litter. In 1995, Yarrah introduced its first vegan product. Nowadays, we have a full range of vegan products for dogs. It currently consists of two types of dry food (vegan and vegan wheat-free), vegan wet food in tin and aluminium cup, and two vegan biscuits, one for larger dogs and one for smaller dogs.
How much interest is currently shown in your vegan products by your retail outlets?
The interest in vegan products is growing. When we started producing vegan dog food in 1995, there were many opponents, stating that a dog is a true carnivore. Contrary to what a lot of people think, it wasn't introduced to the market to give vegetarians the option of feeding their dogs a meat-free diet. The food was primarily intended for (and well suited to) dogs that don't get on well with animal proteins. We now see that slowly the market for vegan products is growing. People are looking at how to reduce their own footprint, but also that of their animal. It increases the demand for vegan products, and subsequently the vegan product range in retail outlets.
How do you assess the potential of this market for the future?
People are becoming more conscious about what they do and eat, in relation to the environment and the planet. In the news they now often talk about how we should eat less meat to reduce our footprint. This also extends to our pets, resulting in more vegetarian (and flexitarian) diets for dogs. Additionally, more people find out that vegan dog food can be an alternative for dogs with food allergies or food intolerances. Therefore, we believe that there certainly is a potential in vegan pet food for the future.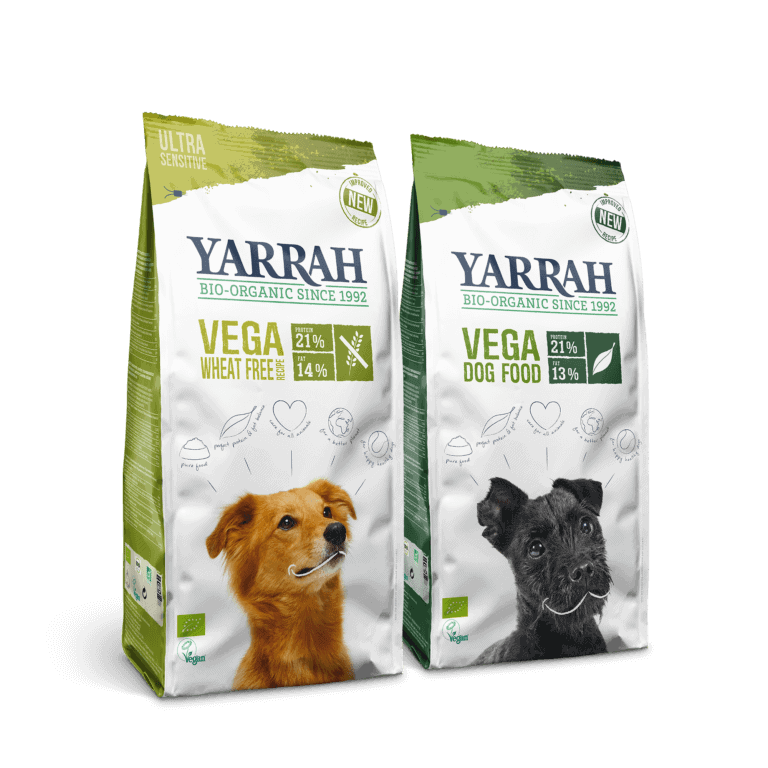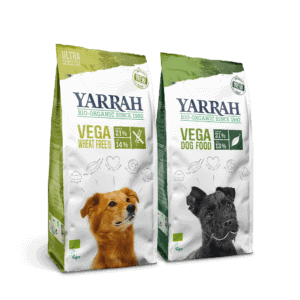 Which (vegan) product is your bestseller in each of your sections and why?
Yarrah offers both products with meat and vegan products to dogs. Our Adult dog food with chicken has been in the market for a long time and shows are steady turnover. However, we also noticed a strong increase in the demand for our vegan dog food in the last years. The Yarrah Vega dry food for dogs is our vegan bestseller, as this product is in the market the longest. Also, from a price point of view, it is an interesting product for dog owners. In terms of wet food, our canned pâtés are popular, but we also see an increasing demand for vegan wet food.
What kind of pet owners are your main target group and why?
Yarrah produces sustainable, organic products for dogs and cats. With our products, we want to contribute to making the world a better place for animals. People who share this idea, who are environmentally conscious, who want to be sure to make the best choice for (the health of) their pet, and who want to be involved in making the world a better place, are our main target group.
What new developments are planned for you this year?
We introduced two new products in the second half of last year: an organic cat snack and organic kibble specifically aimed at sterilised cats. We will continue to roll out these products in the market this year. For the remainder of this year, we are looking into the possibility of introducing a long-lasting, organic dog snack.