UK brand Better Nature, specialising in tempeh-based meat alternatives, recently announced a £700K Seed Plus round to fuel retail presence in the UK and Europe ahead of a bigger series A round next year.
The funds will support the brand's new listing with Holland & Barrett and will also build on existing listings with Selfridges, Gopuff, and allplants.
"This raise marks the start of a transformative stage for the brand"
The investment round was led by 67 investors, including previous backers from a private crowdfunding campaign launched on Seedrs in March 2021, alongside two new investors in innovative and sustainable businesses, including the Global Entrepreneurship Centre.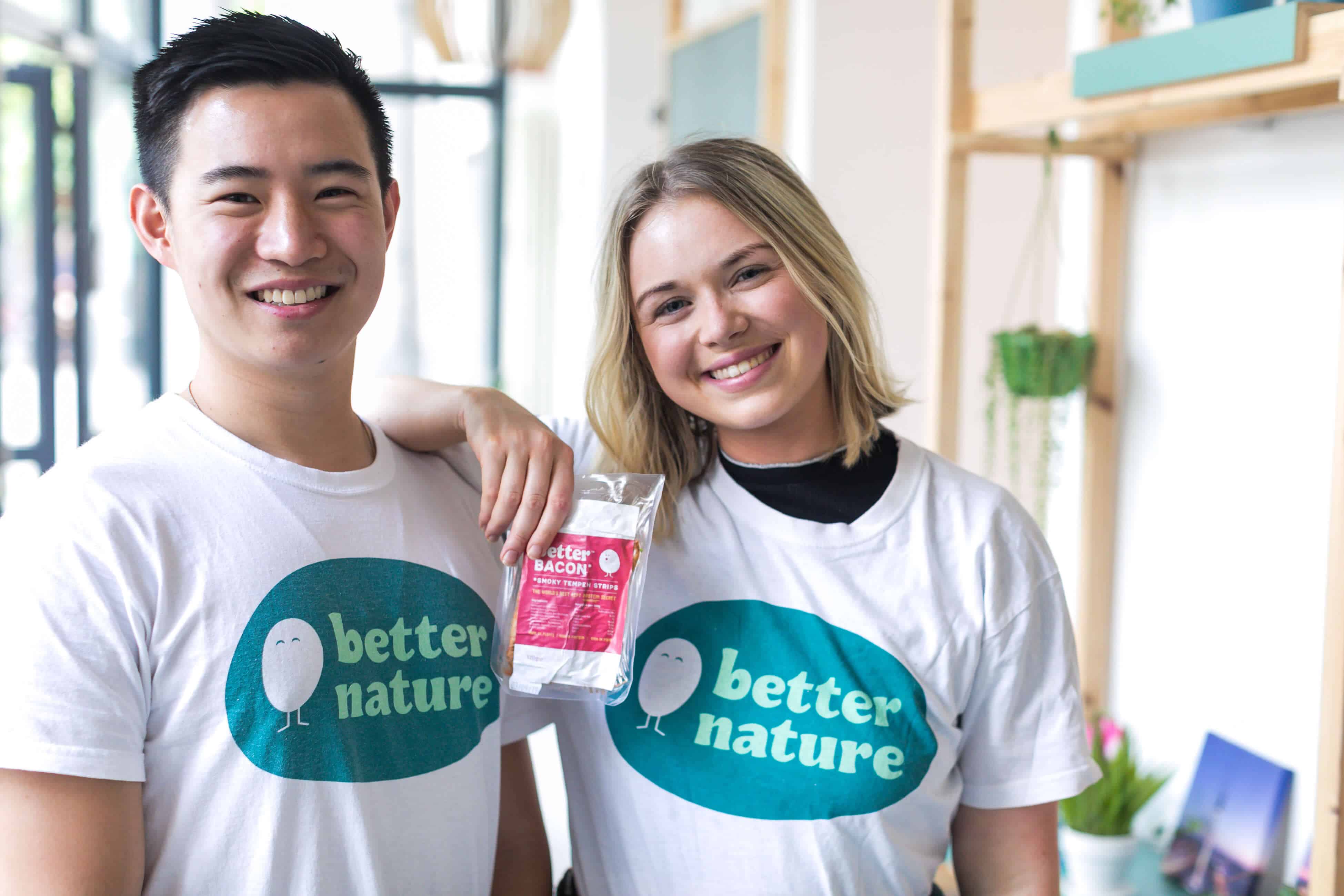 Expansion plans for 2023
Besides retail growth in the UK, Better Nature will focus on expansion in mainland Europe through the launch of its tempeh products in Germany's second-largest supermarket Rewe in early 2023. The company launched in Switzerland's largest supermarket chain Migros in October, not long after the appointments of two industry leaders to fuel the company's growth and fulfil its mission to "get 500 million people eating tempeh as a protein staple by 2030."
The company says that NPD and innovation will also be a priority, adding that it plans to launch new tempeh lines for the all-natural plant-based category by 2023. Among other plans, the brand's marketing team will invest in building consumer awareness of tempeh as a versatile, nutritious plant-based alternative packed with protein and high in fibre.
Co-Founder and CEO Christopher Kong comments: "This raise marks the start of a transformative stage for the brand as we scale up our distribution, marketing, and NPD in a bid to take tempeh mainstream as we head into 2023.
"Within the plant-based category right now, there is a real opportunity for brands who can deliver on health, taste, and convenience. Coupled with growing consumer demand for natural plant-based food, the market opportunity for tempeh is significant. At Better Nature, we want to be Europe's go-to tempeh brand, and this round will certainly help us on our journey to achieve that goal."