Food tech company ENOUGH announces it has raised €40 million in funding to increase the production of its mycoprotein ingredient ABUNDA to meet the growing demand for sustainable proteins. This new funding brings the total capital raised by ENOUGH to over €95 million.
Based in The Netherlands and the UK, ENOUGH currently has a team of 56 employees. With the new injection of capital, the company also aims to double its workforce in Glasgow, London, and Sas van Gent.
"The alternative protein market is a multi-billion dollar opportunity"
The round was co-led by World Fund, a European climate tech VC, and previous investor CPT Capital. Axa Impact Fund (AXA IM Alts), 280ppm (HAL Investments), Olympic Investments Inc. (Onassis Group), Tailored Solutions, and Scottish Enterprise also backed ENOUGH in this round.
"The alternative protein market is a multi-billion dollar opportunity, and the ethical and environmental reasons to embrace non-animal protein sources are more pressing than ever. We're delighted to be leading this food revolution with our proprietary ABUNDA mycoprotein," said Jim Laird, founder and CEO of ENOUGH.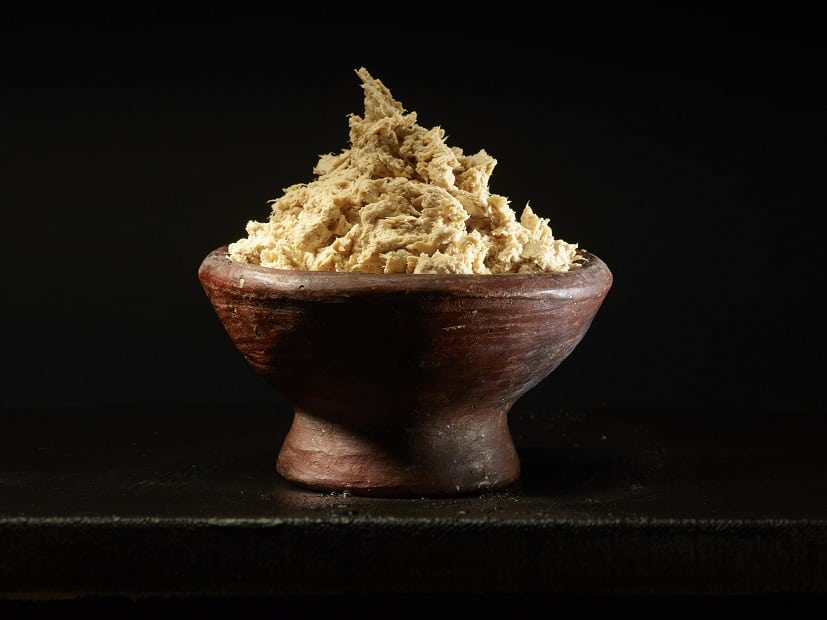 Scaling up to
60,000 tonnes annually
Founded in 2015, ENOUGH produces mycoprotein using a proprietary fermentation technology. The company recently opened its first facility in Sas van Gent, Netherlands. It has a capacity to produce 10,000 metric tonnes of ABUNDA annually, with plans to scale up to 60,000 tonnes per year — the equivalent of growing "one cow's worth of protein every two minutes." The company aims to grow over one million tonnes of ABUNDA cumulatively by 2032, to replace over 5 million cows or over 1 billion chickens.
As described by the company, ABUNDA contains all essential amino acids and is high in dietary fiber. It boasts a neutral flavor and meat-like texture, making it an ideal protein for plant-based meat, fish, and dairy products.
ENOUGH has also announced plans to partner with retail, food service, and fast-food brands to develop sustainable alternatives using mycoprotein. Previous partnerships include Mark & Spencer, cultivated fat leader Peace of Meat, and Unilever's plant-based brand The Vegetarian Butcher.
Reducing resources
ENOUGH develops ABUNDA by feeding fungi sugars from renewable feedstock, creating a unique zero-waste fermentation process. Its factory is co-located alongside a Cargill facility to obtain the feedstocks ensuring a sustainable source. This efficient and scalable technology has the potential to save significant amounts of CO2 every year. According to the company, ABUNDA is up to 15 times more efficient than other protein sources. It uses up to 93% less water and 97% less feed and emits 97% fewer CO2 emissions than beef proteins.
Craig Douglas, founding partner at World Fund, said: "ENOUGH's work has the potential to help combat food scarcity, reduce the use of resources in the food industry and reduce emissions on a global scale and we look forward to working with Jim and the team to help them achieve this."