Munich-based Happy Ocean Foods, which specialises in plant-based seafood with a current focus on vegan shrimp, announces a crowdinvesing campaign which goes live today, 15th November.
The young startup enjoyed recent success on The Lion's Den – the German version of the show known as Shark Tank in the US and Dragon's Den in the UK — receiving investment from two judges including former Formula 1 World Champion Nico Rosberg.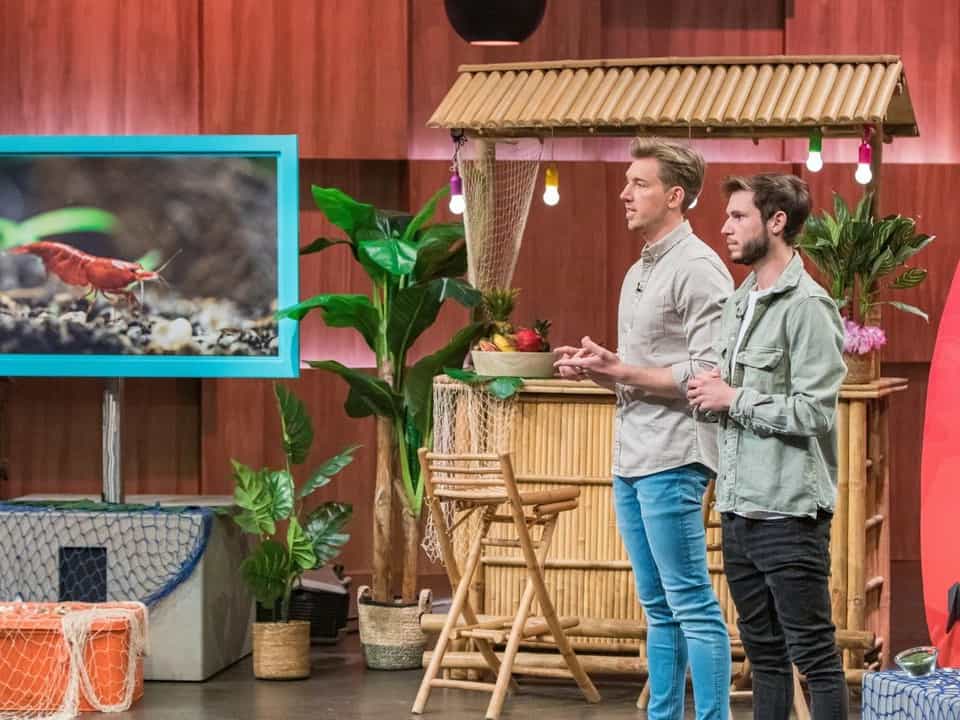 The company was also recently named as one of the hottest food startups not to be overlooked in 2022 in the Food & Beverage Innovators Rising Stars 2022 report.
Without further ado, Co-founder Robin Drummond is here to tell all about the new campaign and plans for the future.
Please introduce your brand
Happy Ocean Foods develops fish and seafood, made from plants. I am Robin, one of the co-founders. Julian, my co-founder and I, are both passionate surfers and believe in plant-based nutrition. Our startup is one of the leading foodtech startups utilizing algae and protein to develop tasty and sustainable fish and seafood products – 100% plant-based.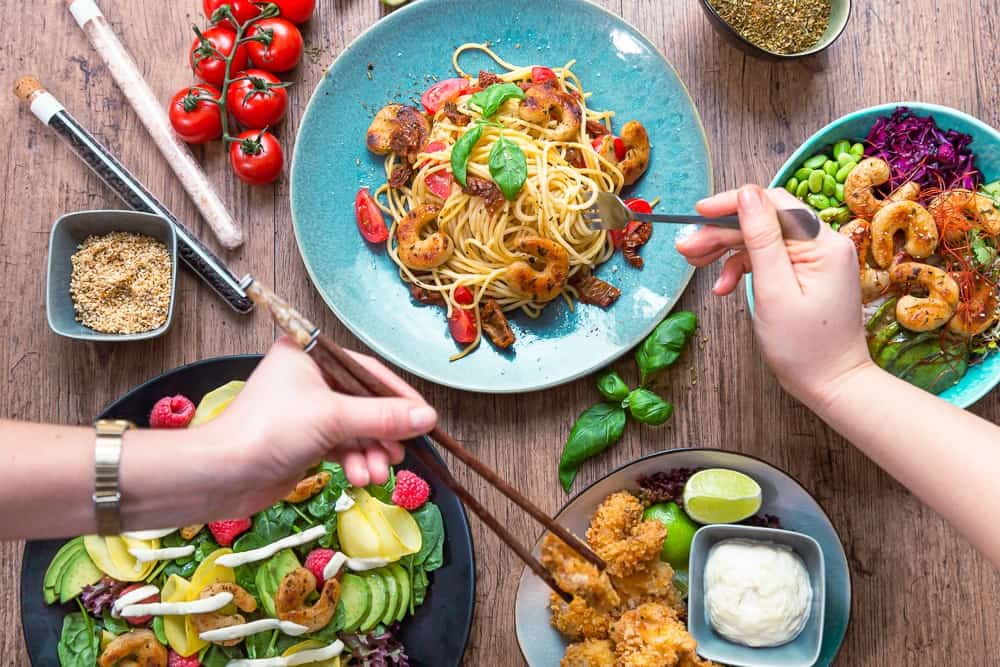 Tell us a little about your "clean" whole cut fish fillets using wet extrusion and fermentation
Happy Ocean Foods sees process innovation – especially manufacturing and process technology – as a key point for its competitiveness. We believe that no additives, clean label, great nutritional profile and outstanding taste are the major metrics you have to hit as a foodtech startup to make a difference in this market. These product criteria need to be achieved at a certain price point, that can meet the price of animal products.
In the mid-term future, it should even be a little cheaper than animal products, to convince the mass market. With the combination of wet extrusion and fermentation using only ingredients like different proteins (e.g. pea, soy, sunflower, fava bean), fibres vegetable oils, water, spices and marinades, we can launch our product line of clean fish fillets. You structure the plant-based protein using wet extrusion and combine it with fermentation to have a quite clean formulation.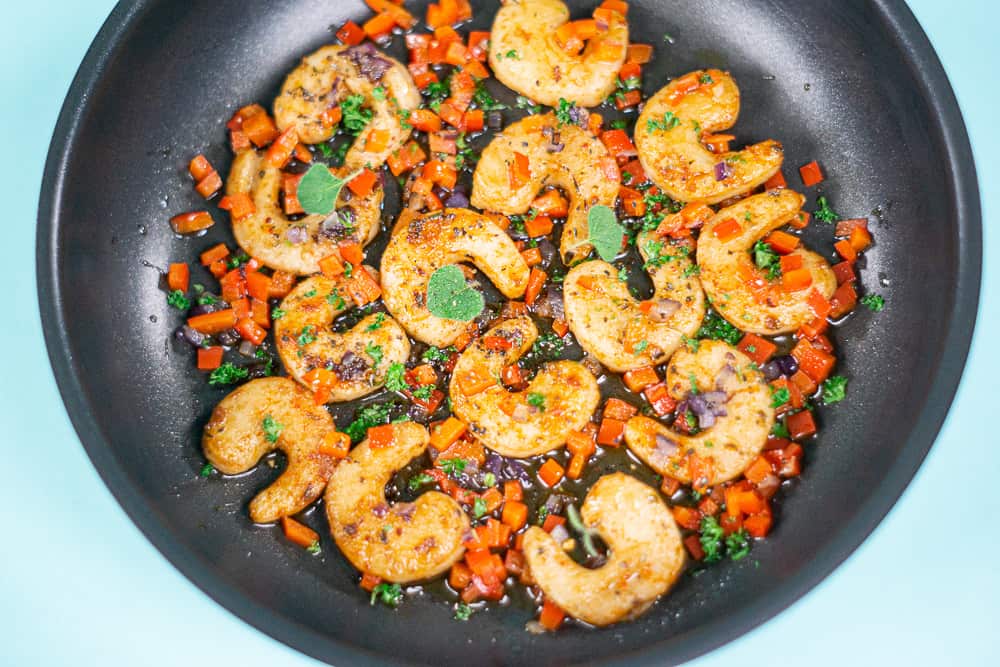 Which kind of fish / seafood will be your focus and in which markets?
Happy Ocean will launch several new products in the near future. But the most exciting one and focus will be the product line of whole-cut fish fillets. We will launch white fish and salmon fillet, as it has the biggest market potential in Germany and Europe. Our target groups are flexitarians and the mass market.
Please tell us about your current crowd-investing campaign and upcoming seed round and how the funds will be invested
We decided on crowdinvesting to give private investors the chance to be part of our success story and do something good for the oceans, our climate and the environment by investing in a mission-driven startup.
Our campaign is live at econeers, a platform that focuses on sustainable investments. Our scope is to collect 600,000 Euro, as part of a seed round with a total of 2.1 Million euros. The funds will mainly be used to launch the new product line of whole-cut fish fillets, to penetrate our home market in Germany and to expand within Europe.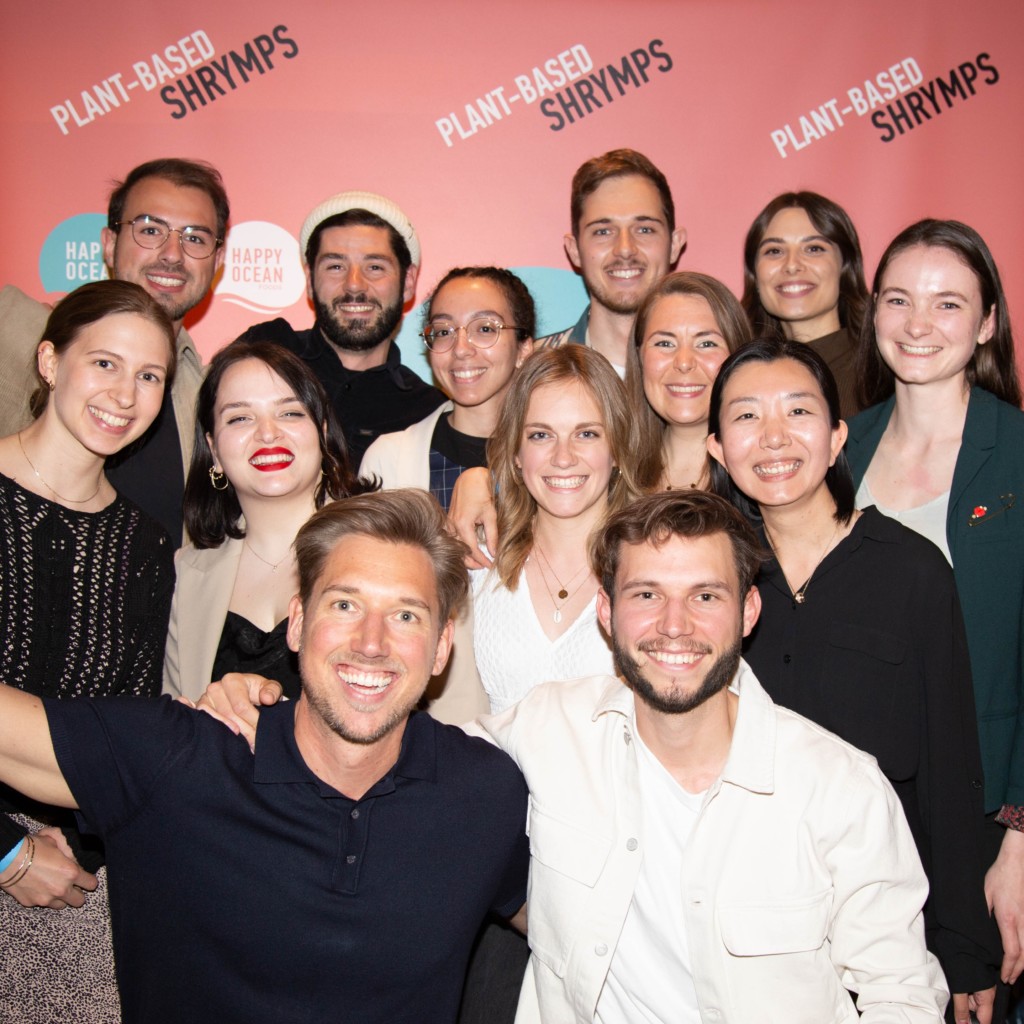 Who is the target audience for this campaign? How can private investors get involved?
The target audience is any private person that looks for an alternative investment option to diversify their investment portfolio with a high-return opportunity. You can invest between 250 and 25,000 euros and can easily inform yourself about all the details and invest here.
Happy Ocean Foods plans to work together with a research partner and in a top-notch R&D centre for wet extrusion – please tell us more about this
For our product line of whole-cut fish fillets, we will look into the technology of wet extrusion to mimic the fibres of fish. For meat alternatives, this technology is already quite well-researched but not for fish and seafood. Our product development team at Happy Ocean Foods will work together with Fraunhofer Institute in Freising, which will be our research partner.
They have an excellent laboratory centre for wet extrusion. As we have our office in Munich and our current lab in Weihenstephan, near Freising, this is a perfect partner and location. The ecosystem around Munich and Freising is great for product development and food startups.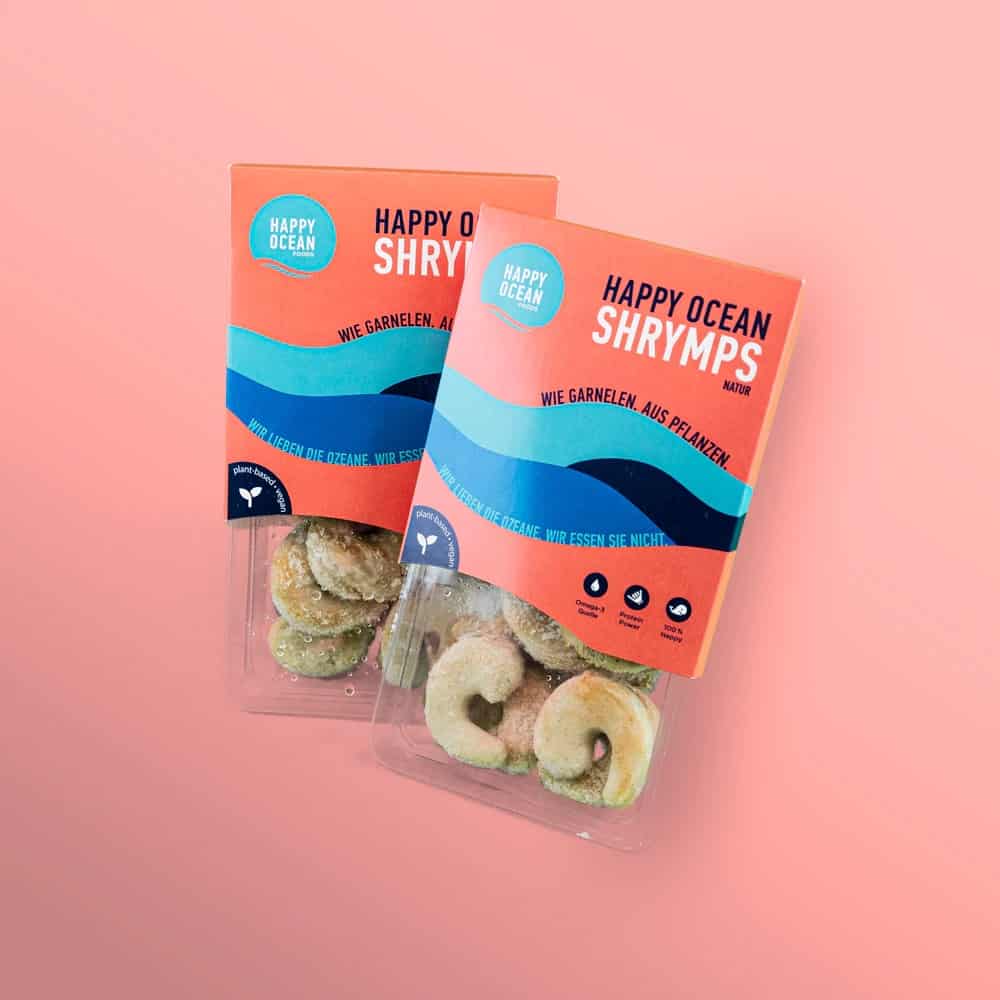 What is your current portfolio? Can you tell us how it will be expanded in the coming months and years?
Our first product that we have developed is our Happy Ocean Shrymp. Right now, we have four different SKUS on the market. A 500g size for B2B customers and a 150g size for B2C. We offer the shrymps in two flavours: a natural version and a provencal version with a herb marinade. In addition, we will very soon launch a breaded version of our Shrymps as we see a great potential here, both in the gastronomy and retail market.
The breaded shrymp was actually requested several times by different customers. Besides Shrymps, our next product will be Calamari and the biggest product line, as mentioned, will be the fish fillets. Next to this, we do have other products in the pipeline, that we will announce when the time is right.
In which retail outlets are your products available?
Happy Ocean Shrymps are available at the big food service companies in Germany like Chefs Culinar, Transgourmet, Metro and Hamberger, as well as in one region at Edeka and Rewe, through online supermarkets as Knuspr and in our own online shop with national distribution in Germany. In 2022, we have thoroughly focused our market strategy and resources towards the B2B segment and gastronomy.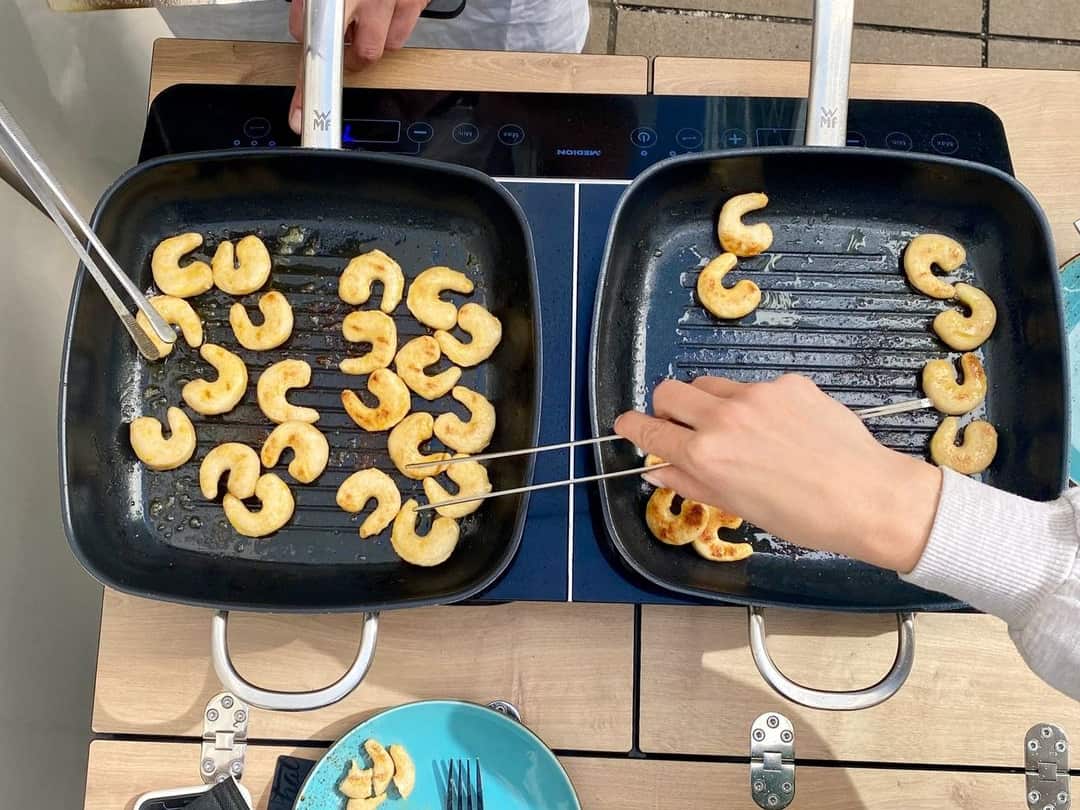 How have your products been accepted since market entry in May?
Since our market entry in May, we have achieved great growth and product acceptance. After our broadcasting at Shark Tank, the traffic in our online shop converted immediately and with a great conversion rate into orders, which showed high interest and especially willingness to pay for our plant-based shrimps, right after market entry.
In the B2B and B2C sector, we are very happy and proud that we won over all these big and well-known customers within this short time. Besides, we did receive important end-customer feedback as well. At events like Green Tech Festival in Berlin or European Championship in Munich, we had in-person touch points with over 10.000 end customers that were super happy with the taste of our shrimp appetizers.
What are your plans and hopes for the next 2-5 years?
Most importantly, we will launch new, exciting, and awesome fish and seafood products. By doing this, we want to defend our position as leading foodtech startup in the fish and seafood space as first mover in Germany and we also want to become a leading brand in Europe. We aim to always be a pioneer, love brand, ocean and climate protector.