La Vie, the French producer of plant-based pork products, has exceeded its €1 million crowdfunding target within just over an hour of launching the campaign.
The company is now overfunding, with the general public able to participate alongside expert investors. The news is the latest in a long line of successes for La Vie, which has achieved 379% year-on-year growth and sold 2.5 million products over the past 18 months. The campaign will run until October 3.
"We are so thrilled to have hit our target of raising €1 million in just over one hour since we went live with our crowdfunding campaign," said Nicolas Schweitzer, CEO and co-founder of La Vie. "It reinforces the promising future for the plant-based category and it is brilliant to see many joining our community to have their very own slice of La Vie! It doesn't stop there though, making the decision to now overfund means as many customers and investors can still join us on this journey."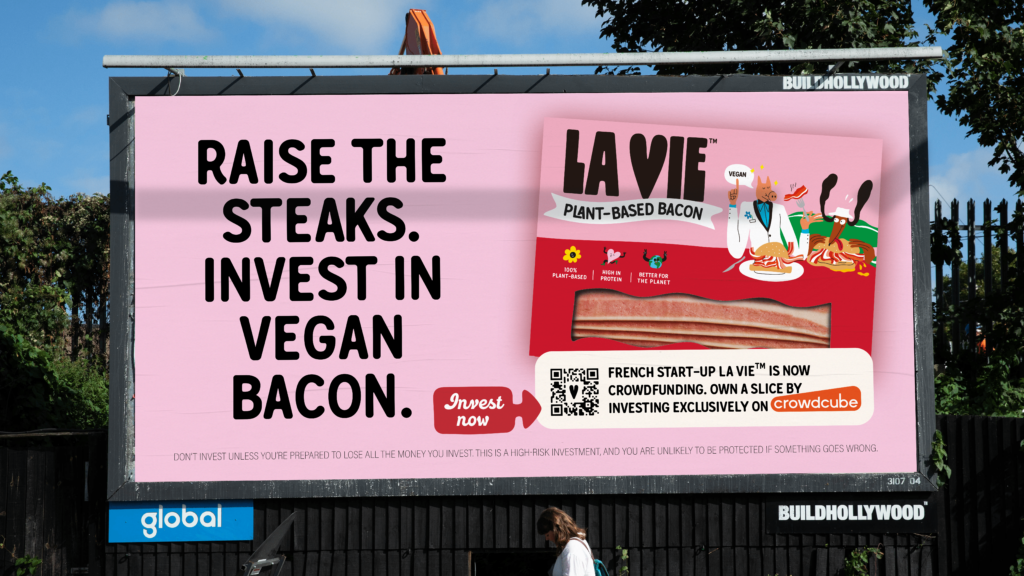 International success
La Vie's bacon alternative is now available in thirteen European countries. The company has seen particular success in the UK, with over 144% growth and launches at major retailers such as Sainsbury's, Waitrose, and Ocado. Elsewhere in Europe, the plant-based bacon can be found at Carrefour and Albert Heijn, taking the total number of retail stores where it is available to over 4,600.
Recently, La Vie announced it would be rolling out a new product in France — plant-based ham. The company also has partnerships with over 3,000 restaurants internationally, including major chains such as Burger King and Honest Burger.
"The food tech industry is currently experiencing a slowdown, but our outstanding results and investments are a testament to our disruptive approach, driven by proprietary tech and a brand centred on pleasure," said Schweitzer. "Our unique blend of technology and brand identity sets us apart, challenging industry norms. This strategic step aims to unite a global community of change-makers who resonate with our vision."