Love Cocoa, the UK-based chocolate company founded by James Cadbury, has raised £4.25 million from investor and bestselling author Richard Koch.
The company will use the funding to open several new retail stores in London, increase distribution of its plant-based HiP Chocolate brand, and hire a new finance director and head of marketing. Love Cocoa and HiP are now said to have a combined retail value of more than £10 million, with over 300% growth achieved in the past two years.
The company's founder, who is a descendant of Cadbury's chocolate founder John Cadbury, said Love Cocoa had previously been bootstrapped since it was launched in 2016. The business has rejected investments numerous times, including on the TV show Dragons' Den, but Cadbury said on LinkedIn that he felt the time was right to expand more rapidly.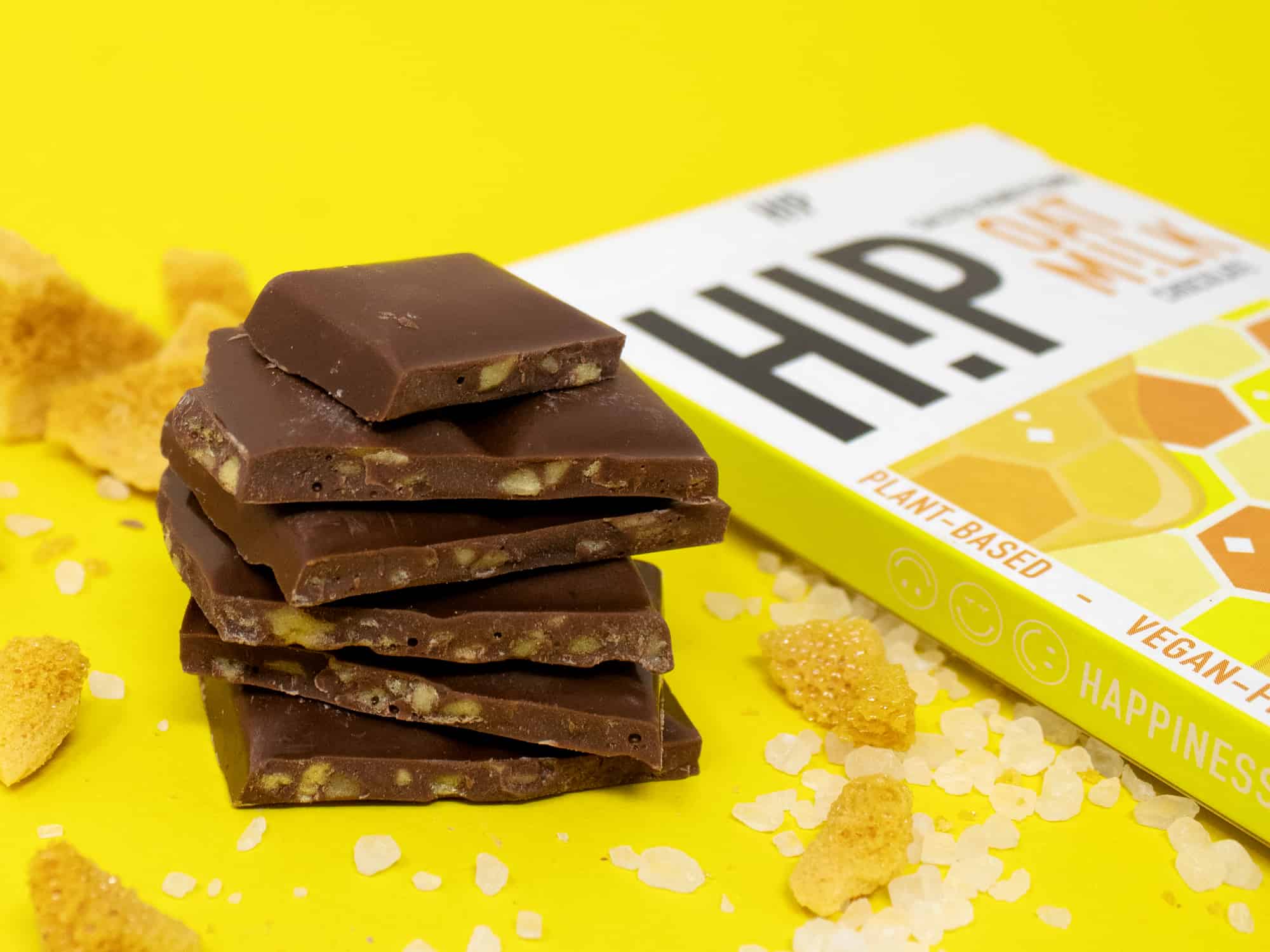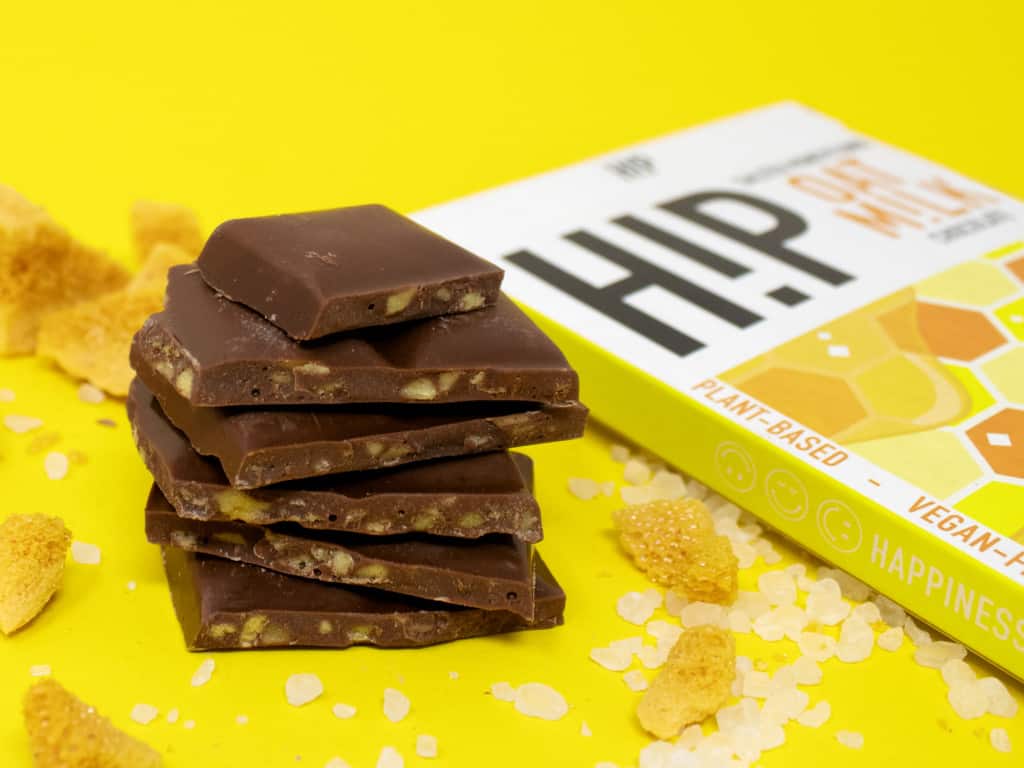 Happiness in Plants
Love Cocoa's plant-based brand Happiness in Plants (HiP) was founded in 2021, featuring oat milk-based bars in flavours such as Cookies NO Cream, Salted Caramel, and Salty Pretzel. The bars have less sugar and more cocoa than the average brand, and their packaging is entirely plastic-free.
HiP recently launched at Tesco Ireland and Sainsbury's, after previously becoming available at Ocado, Holland & Barrett, and Booths. The oat milk-based chocolate has even expanded outside the UK, arriving in the Benelux region in late 2021 via vegan distributor Brandplant.
"I'm excited to be working with [Koch] on driving the strategic development of both Love Cocoa and HiP Chocolate, helping propel them from challenger brands to chocolate industry powerhouses," said Cadbury.