Austrian company Kern Tec, which uses upcycled fruit pits to produce sustainable plant-based foods, has raised €12 million in funding.
Claimed to be the largest ever Series A raise for an Austrian food tech company, the capital will allow Kern Tec to further scale up the production and commercialisation of its plant-based milk alternatives and confectionery. The round was led by Telos Impact, with participation from the PeakBridge Growth 2 fund and the European Innovation Council (EIC) Fund.
Kern Tec's products are made by extracting oils from the seeds within upcycled apricot, plum, and cherry pits, of which 500,000 metric tonnes are currently sent to landfill each year. These oils can then be formed into a base compound for plant-based alternatives to dairy products such as milk, yogurt, and cheese. The oils are also sold as they are, saving thousands of fruit pits per bottle. Other products by Kern Tec include nougat spreads and marzipan.
"We are delighted to announce our Series A investment with an amazing set of investors and grants," Luca Fichtinger, co-founder and managing director at Kern Tec, told vegconomist. "This will fuel our scaling, saving more fruit seeds around the world and shaking up the (alternative) dairy market."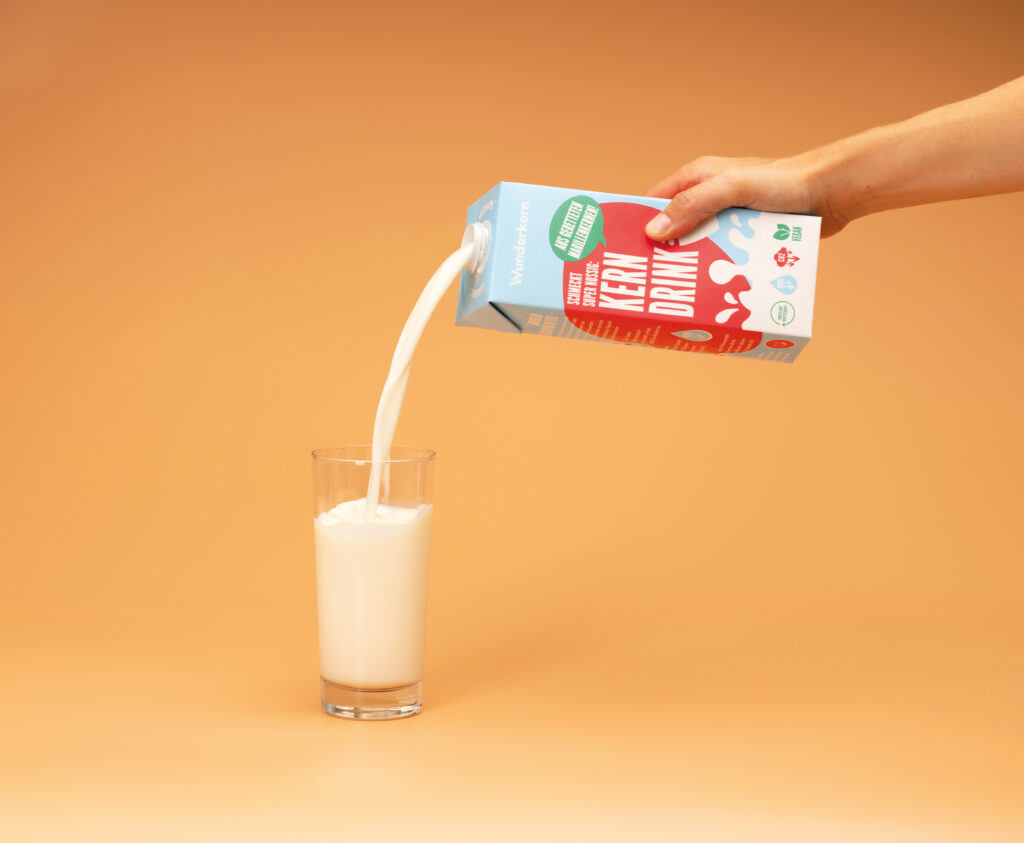 Global scaling
Kern Tec has seen considerable success since it was founded in 2019. The company participated in the ProVeg Incubator in 2021, and went on to launch a milk alternative made from apricot pits last year under the brand name Wunderkern. The plant-based milk has proven extremely popular, quickly becoming the most-sold product at vegan superstore BILLA Pflanzilla.
Kern Tec also says it has signed purchase orders that will be worth millions of euros in the coming years. The company's products are now available in over five countries, with further global expansion planned.
"This investment will accelerate our global scaling capabilities and enable more products to the market that are derived from valuable stone fruit seeds. This will scale our impact of reducing waste, whilst unlocking further growth in the plant-based dairy industry," said Fichtinger.