In a much-needed injection of good news for plant-based business, especially in the UK, fried chicken challenger brand VFC today officially confirms the acquisition of Meatless Farm, which was on the brink of bankruptcy, as many of our readers will be well aware.
In a deal worth £12m in sales, VFC has stepped in to save the British brand known in particular for its vegan mince product. The Meatless Farm brand will be retained, with the product range diversifying VFC Foods' existing plant-based chick*n portfolio.
Speaking to vegconomist this morning, Co-founder Matthew Glover states: "Those claiming the plant-based food movement has peaked are mistaken. The consumer appetite for plant-based is still there and at a total EU level, the category is in growth, with unit sales growth of the plant-based milk, meat and cheese categories outpacing that of animal-based counterparts.
"The acquisition of the Meatless Farm brand is a major step in our mission to remove animals from the food chain and we're only just getting started."
Mission aligned
VFC states that the acquisition, financed from the company's cash reserves, marks a crucial milestone in its growth strategy and its mission to provide more vegan products across retail and food service, with the aim of removing animals from the food chain.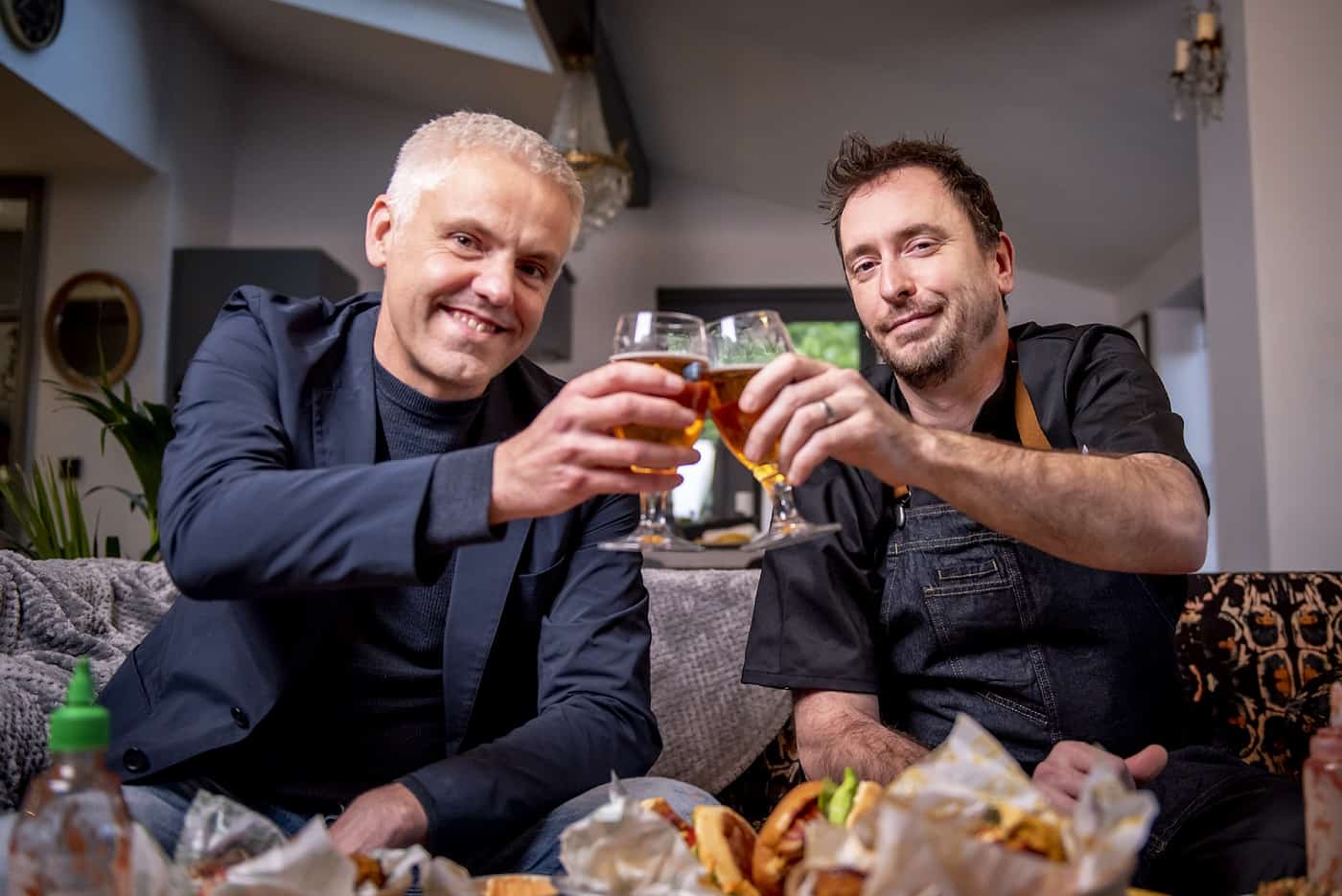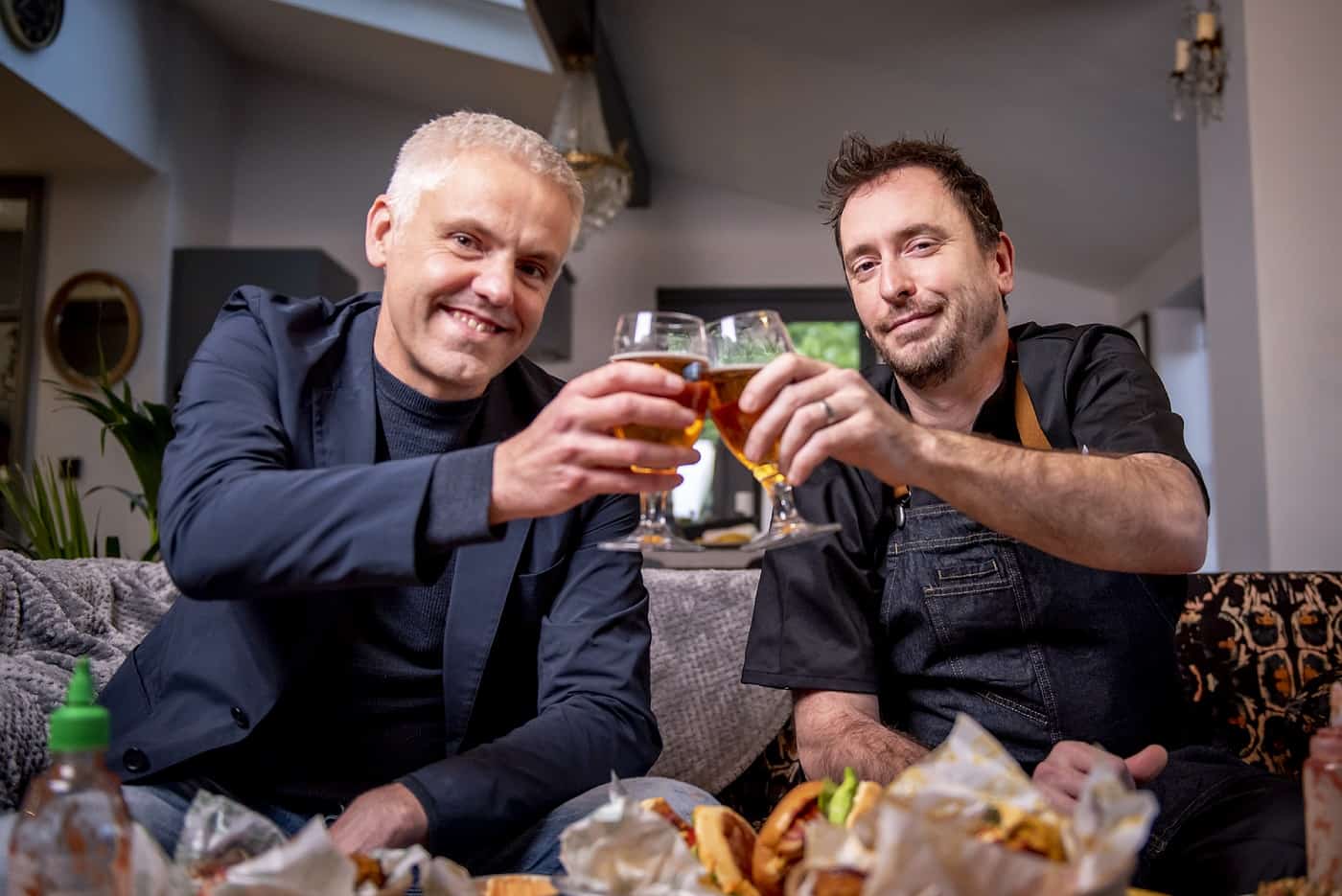 VFC's CEO David Sparrow comments: "We are delighted to announce this strategic acquisition, whilst being extremely mindful of the business' challenges and the impact on the people involved. Meatless Farm has built strong consumer awareness, which aligns with our core values, and their exciting product portfolio enhances our existing range. By integrating both brands, we can utilise numerous synergies with valued customers and suppliers, thus driving innovation and extending customer choice."
The food activists on a mission to disrupt
Arriving onto the scene at the end of 2020 with the bold tagline "Thanks Colonel, we'll take it from here" before even a single product had been sold, VFC was always going to be a key player on the plant-based scene.
Cut back to 2020, Chef Adam Lyons was running a York restaurant where Matthew happened to order the epiphany-inducing vegan fried chicken menu item that was to give birth to the VFC brand. Soon after, the two visited an intensive chicken factory farm and Adam became vegan overnight, converting his (now sadly closed) restaurant Source along with him, and the two began to hatch a plan. A big one.
Upon the launch of VFC, we spoke with the legendary cofounders who very clearly stated their intention: "We have a pretty simple mission, and that's to take on the chicken industry."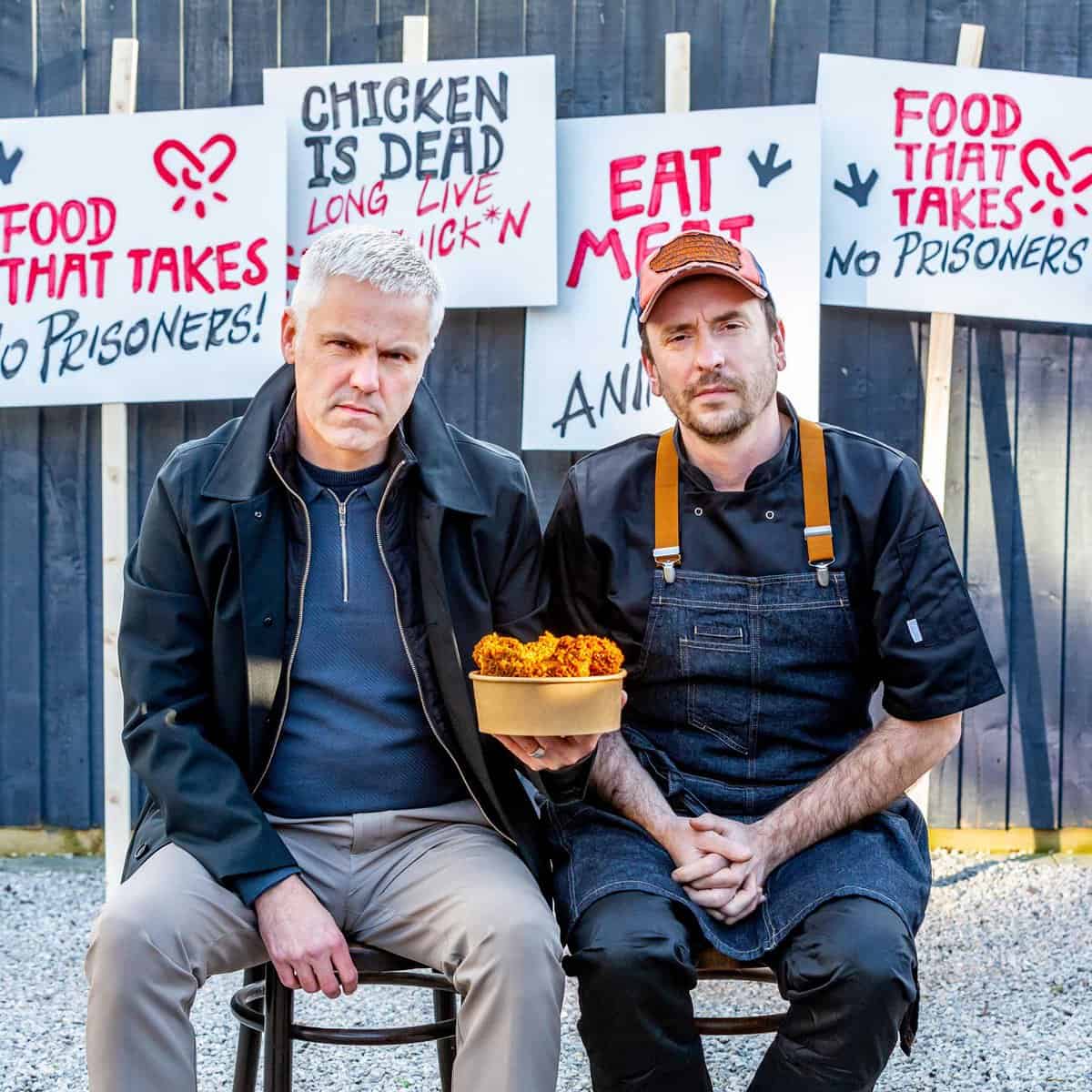 "It's difficult not to overstate the potential of VFC, the new venture from Matthew Glover, and not to be excited about what the future has in store. Even more exciting when you consider the global success of Glover's other projects which include Veganuary and Veg Capital. Like we said before, this is going to be huge," reported vegconomist at the time, and two years later the company is rescuing one of its peers from collapse. It's the news we all needed right now.
Throughout these two eventful and turbulent years that have passed, VFC moved quickly in its global mission to disrupt chicken: seeing unprecedented demand upon initial launch; promptly securing £2.5M in a seed round and setting out plans to achieve £50m by 2025; securing a national Tesco listing just nine months after launch; raising £7.5M ($10.3m) last January to fuel extensive growth in US and international markets; succeeding (obviously) in its US retail plans; expanding into Marstons pubs across the UK; and just this April announcing a further £6M ($7.4M) investment along with some next level NPDs in adjacent categories.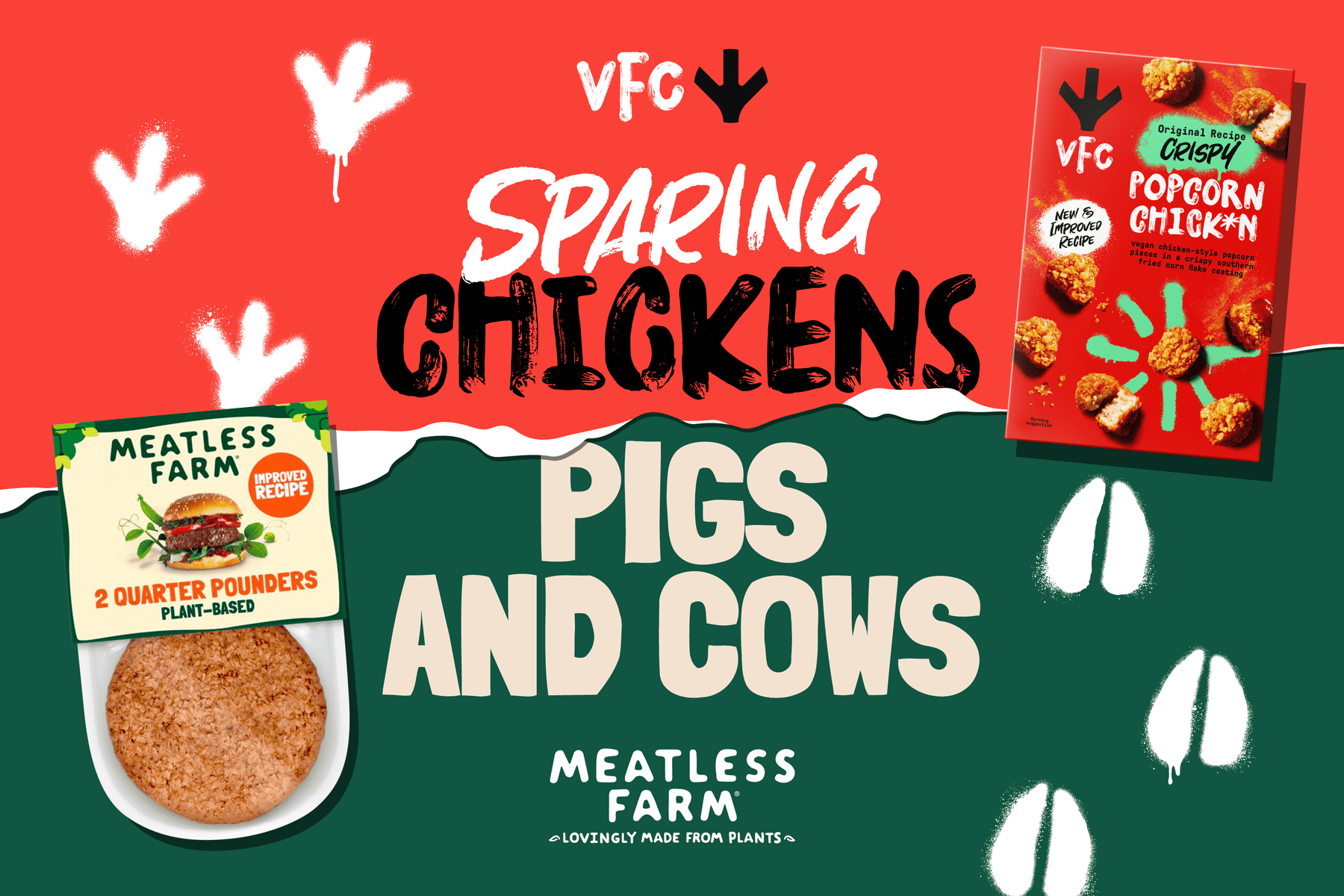 Watch this plant-based space
VFC points out that, despite all of the recent naysaying, the plant-based market continues to experience growth across the UK and EU, with unit sales growth of plant-based milk, meat and cheese surpassing those of their animal-based equivalents.*
Commenting on the acquisition and the future of the plant-based category, Matthew Glover states today: "VFC Foods is well positioned to sustainably grow the Meatless Farm brand once the cost-of-living crisis eases, and the plant-based space has experienced further consolidation. Reducing our meat consumption is crucial for a healthier, more sustainable future and, at VFC Foods, we will continue developing vegan alternatives which taste so good, they render the need to kill animals obsolete."
"…we are confident in the underlying consumer demand for plant-based products"
Co-founder Adam Lyons adds: "Acquiring this remarkable brand is a testament to the hard work of the Meatless Farm team, who have done an exceptional job in developing and establishing quality products. Meatless Farm aligns seamlessly with our growth strategy, and we are confident in the underlying consumer demand for plant-based products."
To Matthew, Adam, Dave, and all of the team at VFC: we salute you.
*GFI EUROPE / Europe: Plant-Based Foods Retail Market Report (2020-2022)