Indian alt dairy brand One Good has announced the acquisition of vegan cheese producer Angelo, which is based in the former's home city of Bengaluru.
Described by One Good as "the most delicious vegan cheese in India", Angelo's products are made with fresh, natural ingredients such as cashews, peanuts, and coconut oil. There are currently four cheeses in the range — Classic Vegan Mozzarella, Melty Vegan Mozzarella, Truffle Vegan Mozzarella, and Vegan Parmesan.
"I am thrilled to announce that One Good has acquired Angelo Vegan Cheese"
Angelo's products will now be manufactured and delivered by One Good, and will be listed on the latter's website. Previously, the cheeses were only sold in Bengaluru, as founder Adi Fer made each batch at home. Despite demand from other cities, Fer lacked distribution and warehousing and was unable to get his products to customers. But following the acquisition, the cheeses will be available in Mumbai, Delhi, Chennai, and Hyderabad.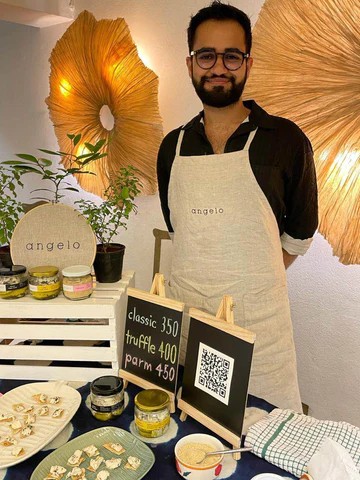 Range of dairy alternatives
One Good — which rebranded from Goodmylk earlier this year — offers a range of dairy alternatives including milks, mayo, chocolate, butter, and peanut curd. Last year, the brand launched its first vegan cheese, a cheddar alternative. This was followed by a plant-based ranch dressing in early 2022.
Fittingly, One Good's peanut curd is used in two of Angelo's products — the Classic Vegan Mozzarella and Truffle Vegan Mozzarella.
"I am thrilled to announce that One Good has acquired Angelo Vegan Cheese, which — IMO — is India's best vegan cheese. I'm excited to bring this to our customers everywhere," said One Good founder Abhay Rangan.