British plant-based pizza chain Purezza has announced a merger with female-led artisan vegan cheese producer La Fauxmagerie, acquiring a majority stake in the company.
Following the merger, the companies will expand their collaborations with the aim of "creating sustainable plant–based products and menus which appeal to all, regardless of dietary requirements". Purezza says the merger will support its ethos of sourcing high-quality ingredients from local artisans. The chain currently has three locations in Brighton, Camden, and Manchester.
The news comes just a few months after Purezza announced that its Stracciazza cheese alternative would be launching on vegan pizzas at all Everyman Cinemas locations UK-wide. Purezza opened a dedicated manufacturing facility for its cheeses in 2021, after receiving significant demand from other food service providers.
'We're thrilled to welcome the incredible women behind La Fauxmagerie to the Purezza family," said Stefania Evangelisti, co-founder of Purezza. "At Purezza's core, we want to be able to offer foodie vegans, vegetarians, and even those with no dietary requirements an alternative that doesn't compromise on quality, flavour, and dining excellence, and La Fauxmagerie is passionate to achieve the same goals. It's a perfect match in our eyes.''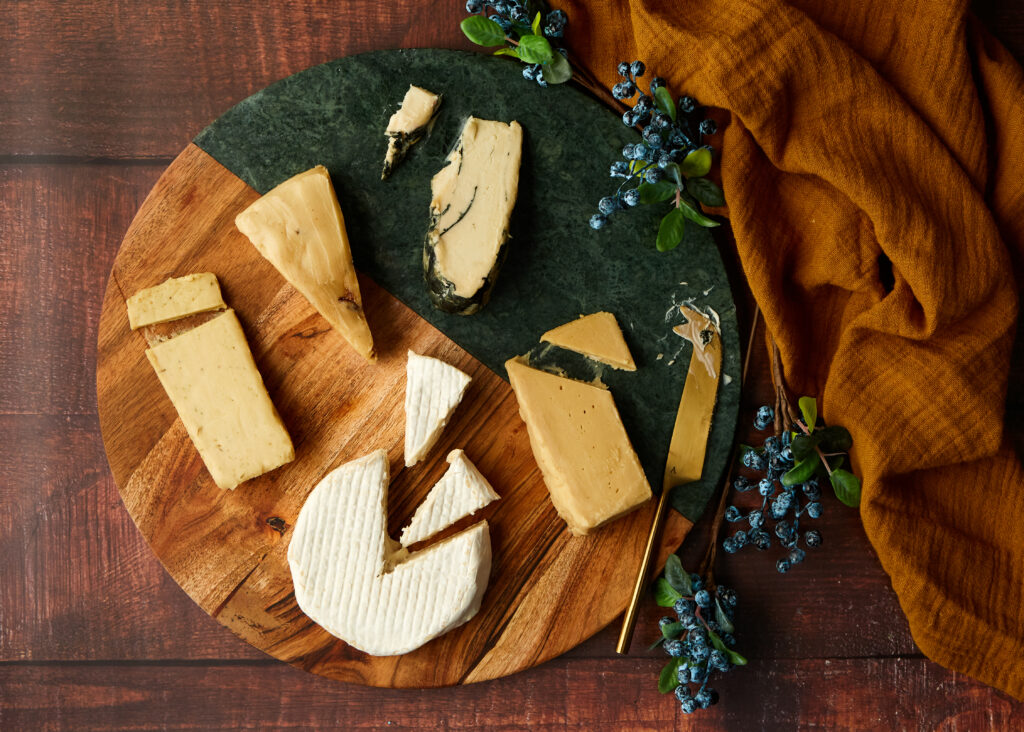 Specialty vegan cheeses
La Fauxmagerie was launched in 2018 by sisters Charlotte and Rachel Stevens, offering specialty vegan cheeses at its store in London. The business soon gained significant media attention, with La Faumagerie eventually securing retail listings at supermarket chains Waitrose and Planet Organic.
The brand now offers a wide range of plant-based cheeses, including The Shoreditch Smoked, Truffle Camemvert, Betta Feta, and Brixton Blue.
''We're so excited to be joining the Purezza family who, in addition to being female-led, share our mission to increase accessibility to high-quality, plant-based products," said Charlotte Stevens. "By combining the forces of the best plant-based restaurant and cheese brand in the UK, we can continue to expand our offering together and bring the best plant-based products to the world.''