Vegan fried chicken brand VFC announces it has received a £6M ($7.4M) investment to further drive expansion in the UK and international markets. Led by Veg Capital, the funding will be used to grow VFC across multiple channels and introduce "game-changing" innovation in adjacent categories, such as chilled products, later this year.
"We will continue to unlock more shelf space across our global market, building on our existing frozen range, stretching into different meal occasions and adjacent categories"
Launched in 2020 by Adam Lyons and Veganuary founder Matthew Glover, VFC has since expanded throughout the UK and reached multiple global markets. According to the company, the past six months have seen especially strong growth, with brand coverage increasing tenfold.
Exponential growth
VFC reports its latest product innovations, including a "more meat-like" recipe, a new Spicy variety, and its first kids' product, Stompers, has helped increase distribution at Sainsbury's, as well as launch at large UK retailers Asda, Morrisons, Ocado and Waitrose.
In March, VFC partnered with Marston's Pubs to roll out vegan Crispy Chick*n Tenders in 600 locations nationwide. Overseas, VFC has successfully launched into Albert Heijn, The Netherlands' largest supermarket chain, and expanded its business in the US, where the brand was voted Best New Vegan Chicken Product.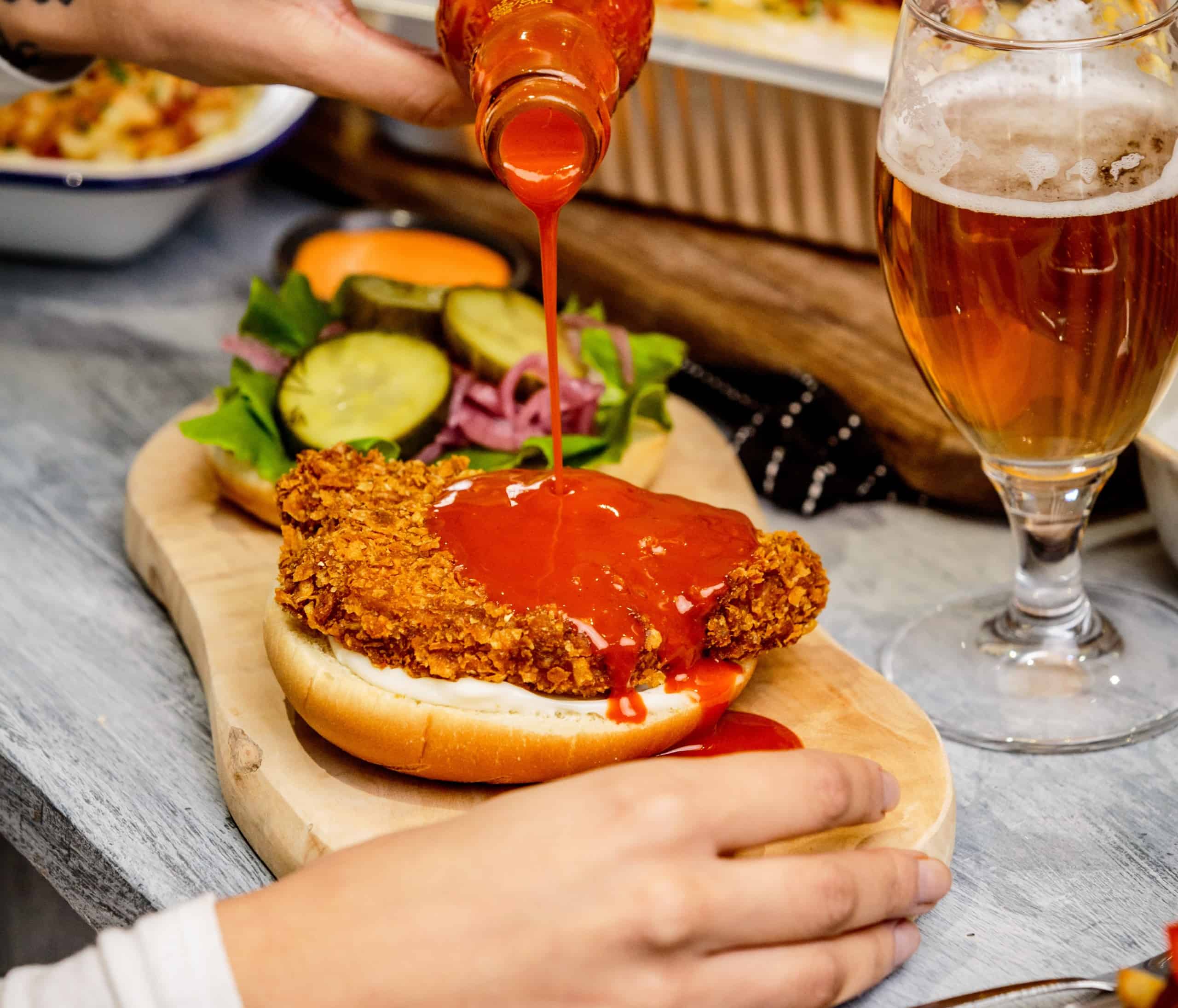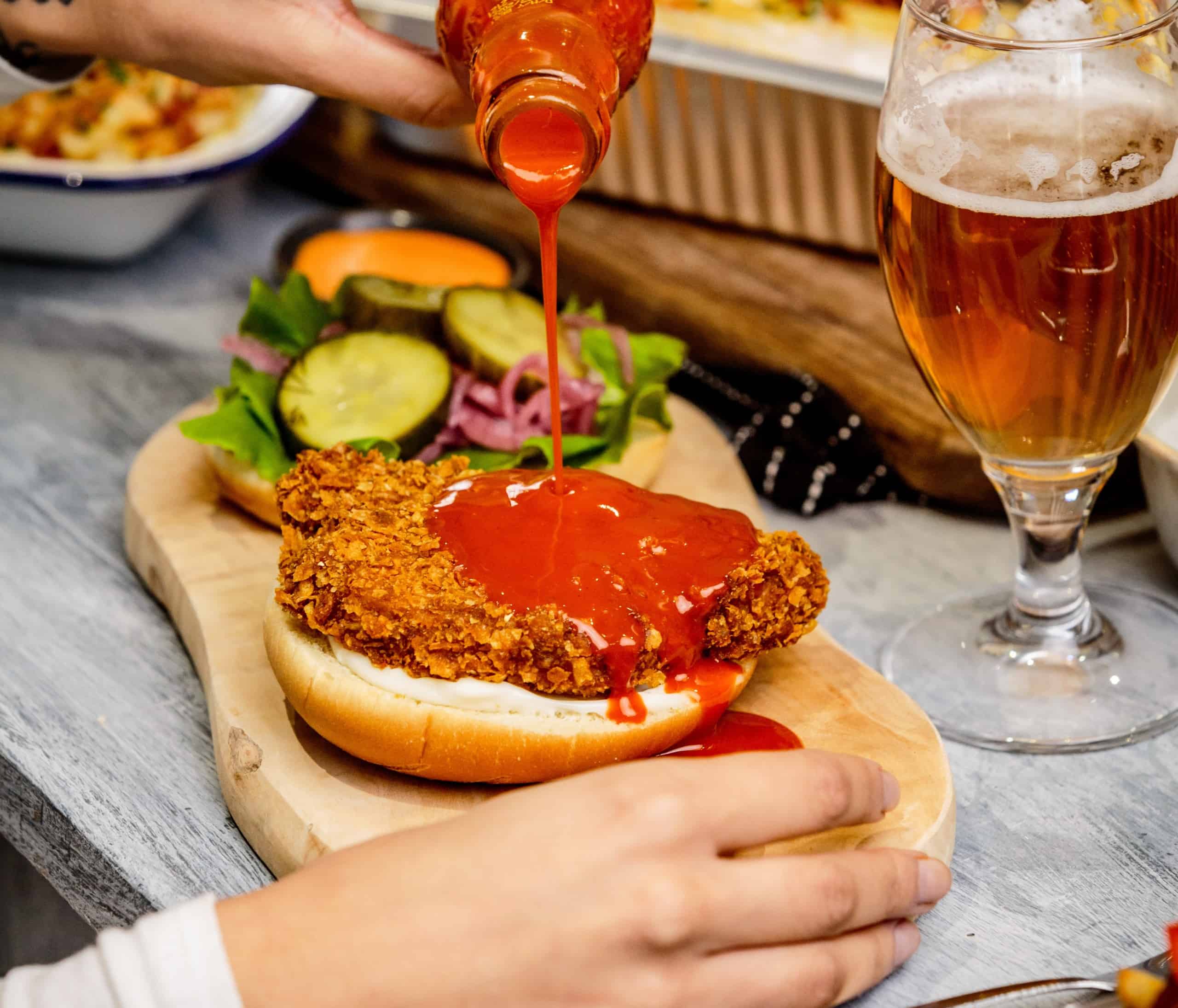 Next level plans

VFC has previously raised £7.5m ($10.3m) in seed funding. The latest £6M round was led by Veg Capital, which has been the startup's sole investor to date. VFC states it is open to additional investment from those seeking to be of its "exponential growth" trajectory.
Looking ahead, VFC reveals "next level plans" include launching across the Nordic countries, Belgium and Spain and increasing its reach in France, Germany and Australia. The brand also states it has an "ambitious" pipeline of new product development that will extend into new eating occasions and formats.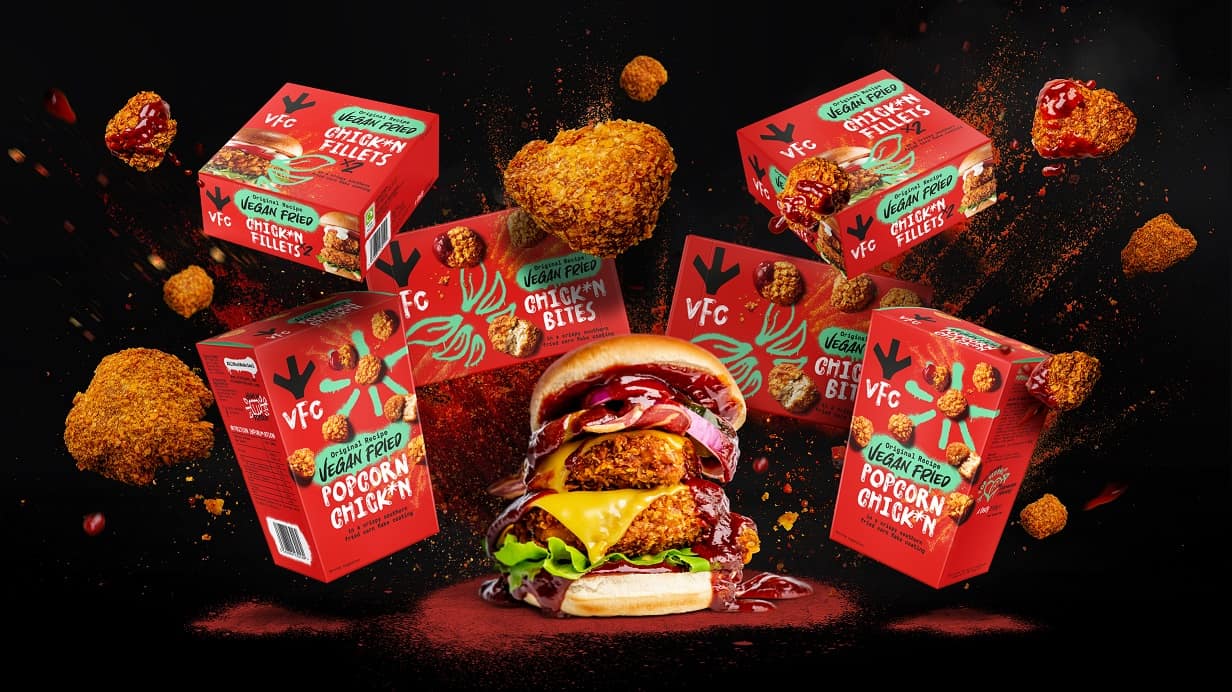 New investors welcome
"We will continue to unlock more shelf space across our global market, building on our existing frozen range, stretching into different meal occasions and adjacent categories with the incredible NPD pipeline our team has built," shares CEO Dave Sparrow. "The business is open to further investment and we would welcome the opportunity to speak with investors who are as excited about the future of VFC as the team who are driving it."
"We've had an awesome journey so far, with the past 6 to 12 months really shaping the future success of the business," says Sparrow. "Veg Capital has been a fantastic partner for the VFC team and we are hungrier than ever to realise the full potential of the brand and remove animals from the food chain."