Plant-based brand Wicked Kitchen has acquired alt-seafood producer Good Catch's North American channels, stating: "We will have the largest variety of animal-free consumer packaged goods in the industry."
The acquisition will enhance Wicked's portfolio to include frozen and ambient plant-based seafood. The company will take over the Good Catch brand in North America, while Good Catch's parent company, Gathered Foods, will become a Wicked shareholder. Branding, product availability, and distribution will all remain the same.
Both Wicked and Good Catch were co-founded by chef-brothers Chad and Derek Sarno. Chad Sarno will act as chief culinary officer for both brands, with Wicked and Good Catch working together on plant-based product innovations. Good Catch will also help Wicked expand its presence in foodservice.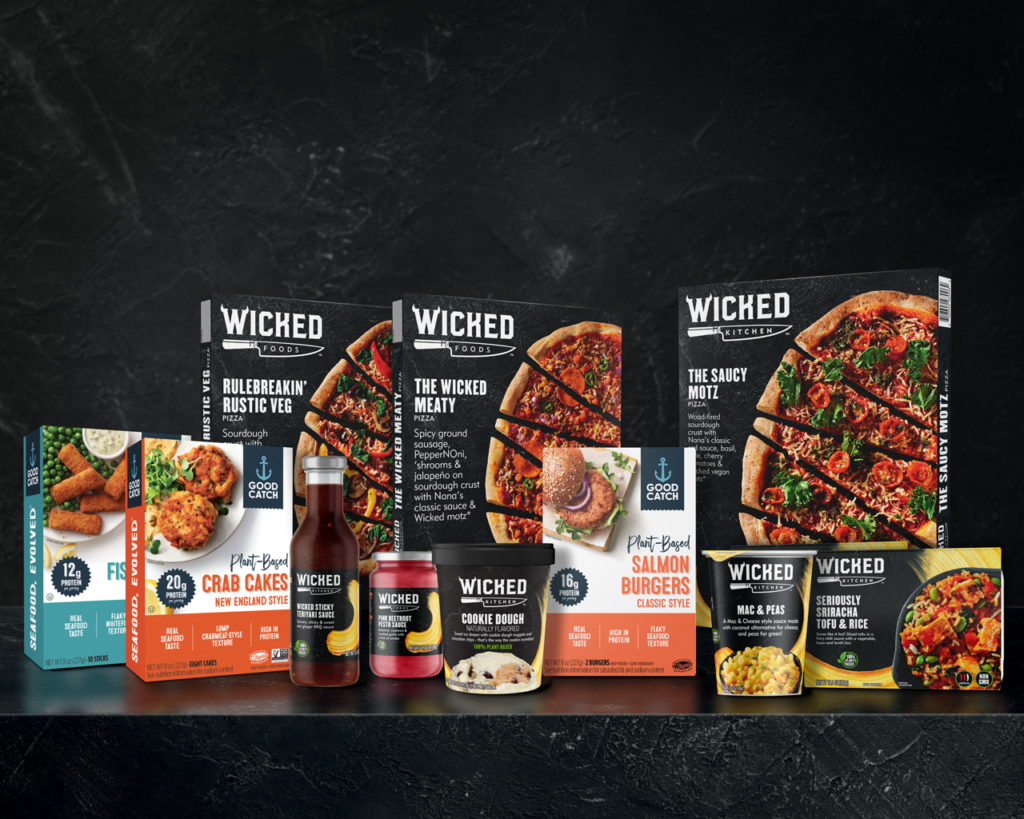 Wicked Kitchen in the US
Wicked Kitchen announced last year that it would be expanding into the US after a $14 million Series A funding round. Shortly afterwards, the brand rolled out into 2,500 outlets — including all Kroger and Sprouts Farmers Market stores — in the largest plant-based launch in US grocery history. Wicked has since expanded to 6,500 US retail stores and launched more products, including lupin-based ice cream and artisan pizzas.
Good Catch
Good Catch is available US-wide at retailers including Whole Foods Market, Sprouts Farmers Market, and Giant. The brand has launched at 500 Tesco stores in the UK, and is sold in Canada under the Swell Catch brand. Additionally, Good Catch has partnered with numerous foodservice outlets across the US.
"By folding Good Catch's plant-based seafood offerings into Wicked Kitchen's North American footprint we will have the largest variety of animal-free consumer packaged goods in the industry available at more than 30,000 distribution points," said Pete Speranza, CEO of Wicked Kitchen. "The two brands' product lines complement each other and are 100% accretive, and the breadth of products across departments – from appetizers to desserts and everything in between – allows us to provide great-tasting food that appeals to everyone."