Israeli molecular farming startup PoLoPo announces the successful closing of a $1.75 million pre-seed funding round to continue developing its proprietary technology, which uses potatoes as plant biofactories to produce animal proteins.
"We want to produce better food for the world"
PoLoPo will start by growing the main protein in egg white, ovalbumin, in potato tubers to extract it and develop an egg white alternative for the food industry. According to the startup, its proteins will be identical to ovalbumin in terms of functionality, nutritional value, and protein sequence.
FoodLabs led the pre-seed round; further investors include CPT Capital, Siddhi Capital, Plug and Play Ventures, Milk & Honey Ventures, and HackCapital.
Proteins in potatoes
"We're glad to have won a group of such renowned and like-minded investors," said one of PoLoPo's founders, Dr. Maya Sapir-Mir. "With this substantial funding, we are aiming to reach several significant milestones, including protein-rich potato tubers and ovalbumin functional samples."
Sapir-Mir and her co-founder Dr. Raya Liberman-Aloni are plant metabolic engineers and experts in expressing and targeting functional proteins in plants. Using directed metabolic engineering techniques, they have created a proprietary technology that can produce "real" animal proteins in potato tubers in a scalable, cost-effective way.
"We've been very impressed by the disruptive potential of their platform technology and, most importantly, by the deep plant science expertise of PoLoPo's founders and their bold vision for the company," said Christian Guba, VC at FoodLabs.
With the newly raised funds, PoLoPo will expand its core team of world-class scientists and accelerate its R&D efforts, projected to deliver prototypes of an egg replacer in the next 18 months.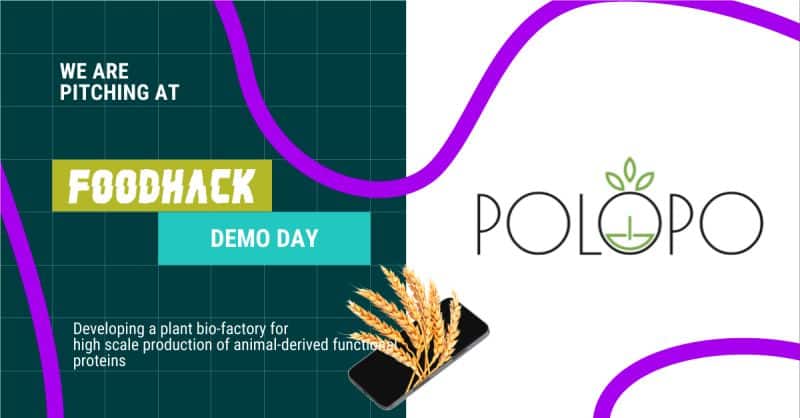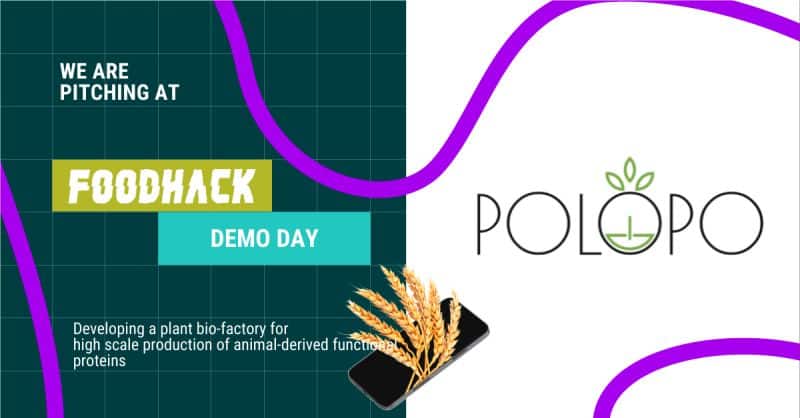 Plant bio-factory
Potatoes are one of the world's most widely grown non-cereal food crops; they are abundant, resilient, and cheap. Additionally, potatoes contain mostly water and starch, allowing plenty of room for protein synthesis. They can become a plant biofactory for high-scale production of animal-derived functional proteins, says PoLoPo.
"We want to produce better food for the world. Molecular farming technology, being harnessed for the production of high-quality proteins, presents a huge opportunity to do so, alongside with taking the animals out of the equation and reducing the carbon footprint of the production process," said Dr. Raya Liberman-Aloni.
In July 2022, PoLoPo won the Coller startup competition's FoodTech track, securing its first investment from CPT Capital. In October, the company was named the startup with the most impact potential at the FoodHack Demo Day.