Canadian sauce maker NONA Vegan Foods announces a new $300,000 crowdfunding campaign through FrontFundr, Canada's leading equity crowdfunding platform. The company, which sells Italian plant-based cream and meat sauces, plans to use the funding to expand its market presence in Canada and the US.
"Be part of our journey as we grow NONA across North America"
In addition to the fundraising campaign, NONA recently won the Greater Seattle Business Association (GSBA) and Wells Fargo pitch competition. Following this success, CEO Kailey Gilchrist says the company is ready to invite investors to join in its growth.
"We're raising $300,000 on FrontFundr in order to expand our sales team and market reach in Canada and the United States" shared Gilchrist. "For as little as $250 CAD, everyday investors can be a part of our 'famiglia' as we embark on our ambitious growth plan."
"Authentic Italian tastes"
Founded in 2013, NONA produces refrigerated Italian sauces made from healthy plant-based ingredients. Its product lineup features three cashew-based sauces (Alfredo, Cheesy, and Carbonara) as well as tomato and oat-based sauces, including Bolognese with Beyond Meat.
All of the brand's offerings are non-GMO, Kosher-certified, and free from gluten and preservatives. NONA's products can currently be found in 700 retailers across Canada and the US, including Sobeys, select Whole Foods, Central Market, and Erewhon.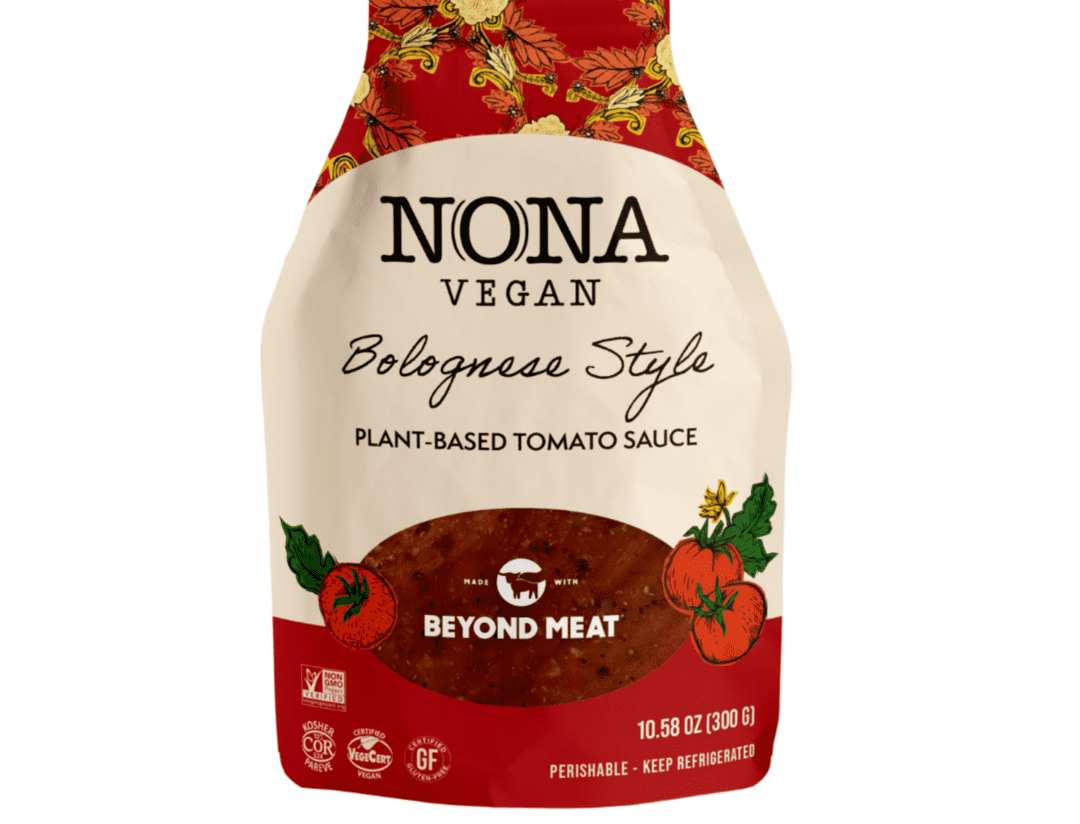 "We're ideally positioned to meet the evolving palates of consumers," said Gilchrist. "Our sauces are refrigerated, which allows us to have a higher PH, and no preservatives… this means a superior, less acidic flavour than our competitors. Rich ingredients such as fresh cashews, vine-ripened tomatoes and herbs recreate authentic Italian tastes."
Here to serve
In September 2022, Gilchrist won the "favorite pitch" at the Open People Network (OPN) pitch event, and was selected to exhibit in the Canadian Government pavilion at Expo East in Philadelphia. By launching on FrontFundr, NONA hopes to receive critical funding for its growth and expansion.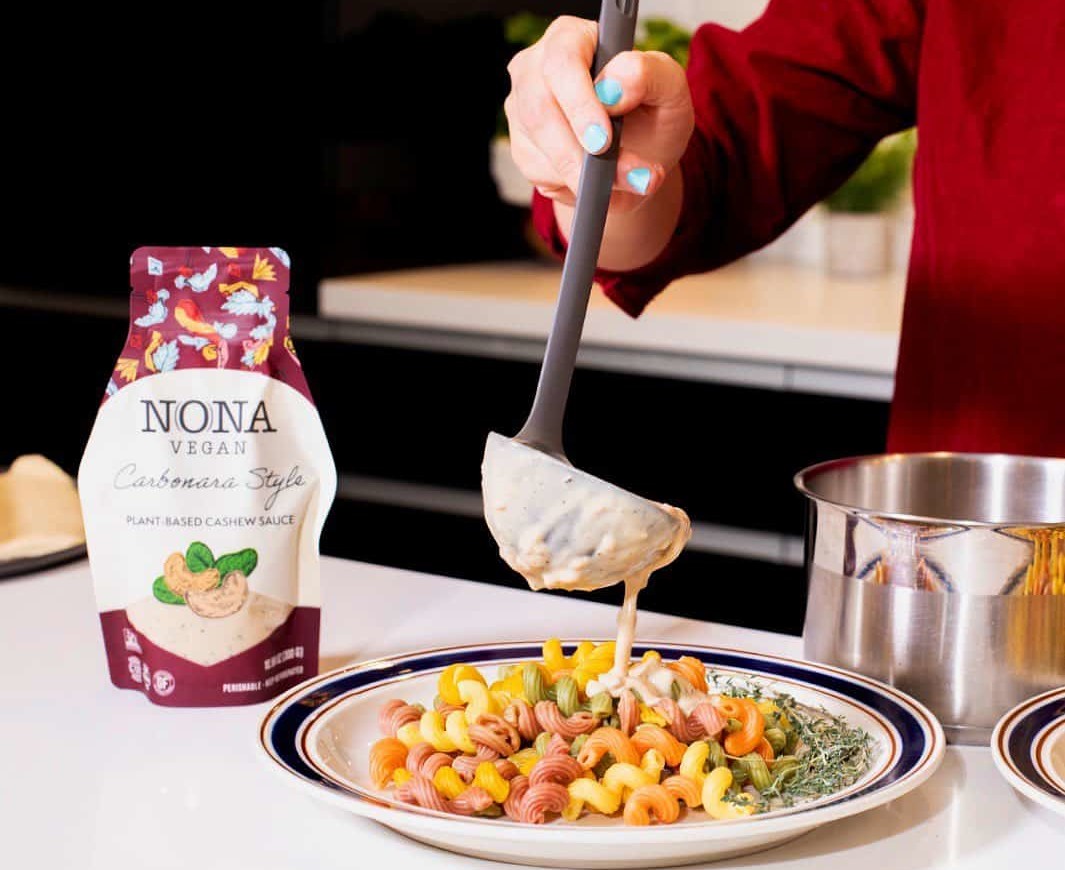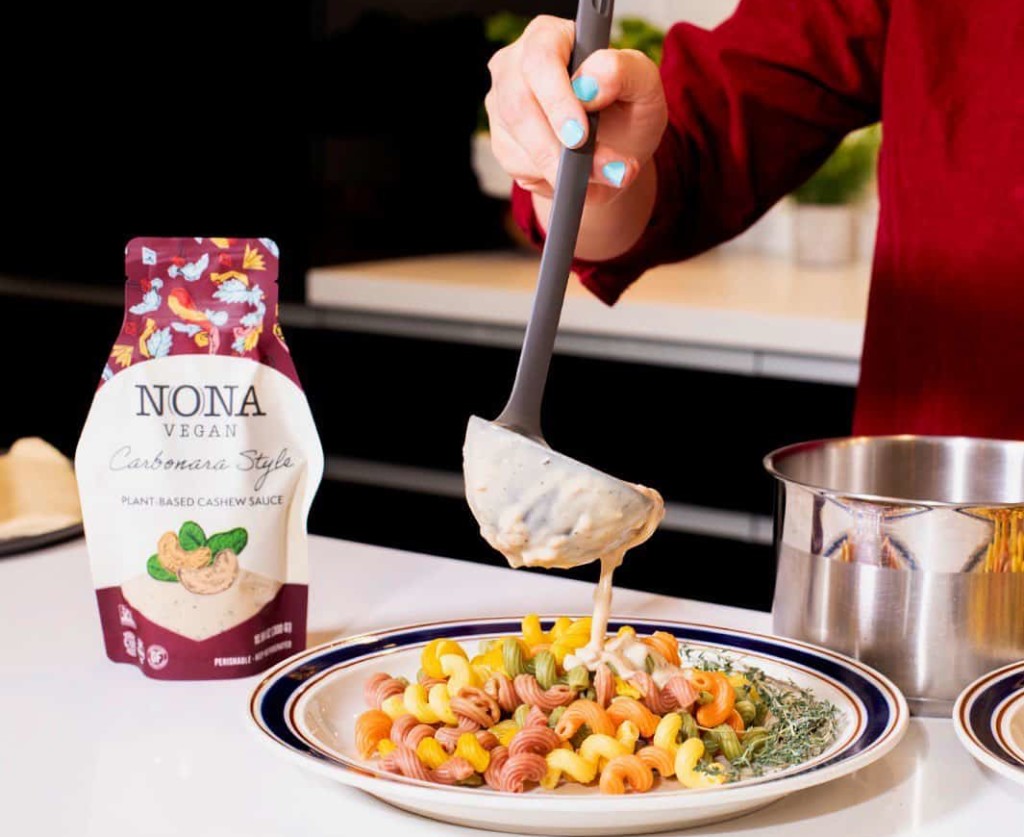 "It's no surprise that female entrepreneurs have a tough time raising funds," shares Gilchrist. "In fact, start-ups led by women received just 2.3% of venture capital funding in 2020. That means getting creative in how you raise money. My community has been so supportive of my products, which I hope translates into investors."
According to NONA, FrontFundr appeals to Canadians who subscribe to "invest in what you believe."
"Be part of our journey as we grow NONA across North America," says Gilchrist. "Environmentally-conscious consumers, who enjoy delicious food, are here to stay, and NONA Vegan is here to serve."