ProjectEx, a Singapore-based cultivated leather startup, has announced a $1 million pre-seed fundraising round to revolutionize the luxury market with sustainable and cruelty-free exotic cultivated leather.
ProjectEx was launched by two industry experts, biomedical engineer Dr. Viknish Krishnan-Kutty, CEO of Cellivate Technologies, and Adrian Fürstenburg, an award-winning South African Designer.
Founded in 2019 as a spin-off from the National University of Singapore, Cellivate Technologies is a deep-tech startup with a proprietary platform technology developing FBS-free media for cultivated meat companies. ProjectEx will combine its biotechnology and synthetic biology expertise to grow its alternative skin.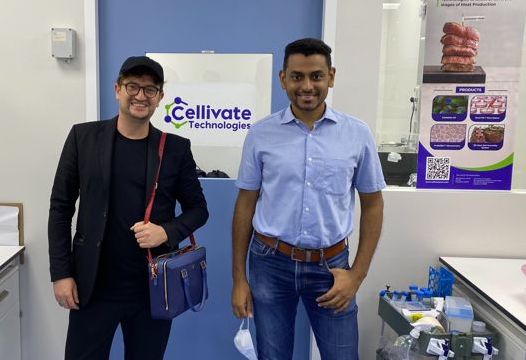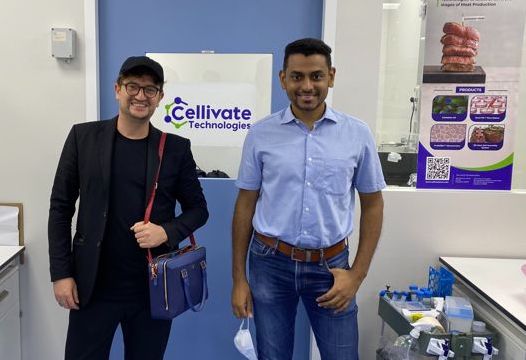 An urgent need
"As a designer who works with leather, I know firsthand the impact that the industry has on the environment and animal welfare," said Adrian Fürstenburg. "Sustainability is not just a buzzword anymore – it's an urgent need."
After raising the pre-seed funding, the innovative leather firm aims to hire a core team of experts to develop and launch its first exotic leather sheets within 18-24 months (as its minimum viable product). The company's first product will probably be watch straps for luxury horology brands and, afterward, the world's first handbag made out of lab-grown exotic leather, ProjectEx told Vogue Singapore.
Luxury without cruelty
ProjectEx claims it is breaking new ground in the global market (although another player in the space is Corium Biotech of Portugal which also appears to be developing exotic leathers). The Singaporean brand will offer a sustainable and ethical alternative to traditional snake, crocodile, alligator, and ostrich skin, eliminating the need for animal slaughter. The firm says its revolutionary alternative will significantly impact the industry, helping the luxury market move towards more sustainable practices.
The startup's advisory board includes industry experts such as Albert Koh from the Koh family, who sold Heng Long tannery to LVMH; Stanislas de Quercize, Cartier's former global CEO; and current board member of luxury brand Christian Louboutin. The company is already in talks with leading luxury fashion brands.
Recently, ProjectEx won the Vogue Singapore Innovation Prize, which aims to nurture regional talent, break down barriers to innovative education, and elevate the ASEAN fashion industry.
"At ProjectEx, our goal is to change the way luxury products are produced and, starting with that, have an impact on the rest of the notoriously wasteful fashion industry. Our vision is to create luxury without cruelty, and by using our technology, we know that this is possible," commented Dr. Viknish Krishnan-Kutty.