This Tuesday morning (18th April), Beyond Meat stock jumped 1.4 percent in Frankfurt trading, hitting a high for the day at €13.37, as Germany continues at the forefront of animal meat reduction.
"I want to emphasize the transition that's occurring in Europe with the consumer," Ethan Brown
Beyond Meat stock reached its highest point in 52 weeks (since April 28, 2022), although the stock currently trades 68.77 percent below its 52-week high. Furthermore, the current Beyond Meat share price is 26.72 percent higher than the low point reached on December 29, 2022, as explained by finanzen.
Diminished losses in Q4
Beyond Meat declared its Q4 2022 results at the end of February, reporting diminished losses and revenue that surpassed expectations. The news sent Beyond shares soaring by 15 percent in after-market trading.
CEO Ethan Brown, said upon sharing the Q4 results: "We continue to execute this pivot upon three primary pillars. One, driving margin recovery and operating expense reduction through the implementation of lean value streams across our beef, pork, and poultry platforms. Two, bringing inventory levels down while generating cash flow through more aggressive, efficient management. And three, placing greater emphasis on near-term retail and foodservice growth drivers while also supporting strategic key long-term partners and opportunities."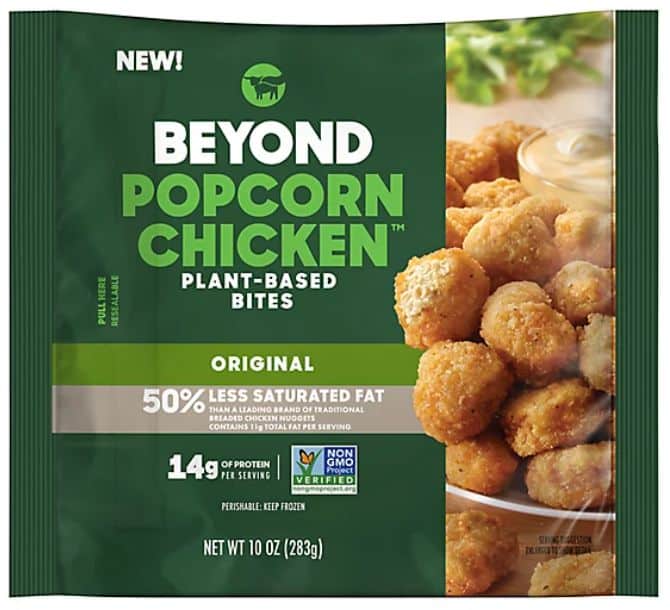 As recently as March, Beyond Meat announced its Beyond Steak had been awarded the coveted 2023 FABI Award (Food and Beverage Innovation) from the National Restaurant Association, signalling that the company, besides a drop in sales, continues to gain recognition for its plant-based products.
Experts have issued an average price target of $11.67 for Beyond Meat stock. On May 10, 2023, the company is expected to report its Q1 2023 earnings and revenue figures. Analysts forecast a loss of -$3.531 per share for the year, reports finanzen, adding that the number of Beyond Meat shares traded to date totals 1,200.
Europe as key
"We are proud of our team's continued pace of innovation including Beyond Steak, which continues to win awards for its taste and outstanding health profile, as well as the just launched McPlant Nuggets in Germany, the second plant-based protein co-developed with Beyond Meat as part of the McPlant platform," said Brown in February.
"I want to emphasize the transition that's occurring in Europe with the consumer. If you look at Germany, over the last ten years, there's been a remarkable reduction in animal protein consumption on a per capita basis," he added.