Oatly Group AB (Nasdaq: OTLY), the "world's largest oat drink company," known for its witty marketing campaigns, has announced a new collaboration in the US with Insomnia Cookies.
Present at all 250+ locations across North America, Oatly's 11oz Original and Chocolate Oatmilks are now featured alongside Insomnia Cookies' assortment of signature warm cookies, desserts, and ice creams.
Stock surge follows announcement

Following a steady decline since mid 2021, Oatly's stock surged by well over 30% after the announcement of the new partnership and has since leveled out.


The company has been shifting toward an "asset-light supply chain strategy" in an effort to boost profitability and has stated that it is on track to post profits this year. Part of this strategy has included transferring plant management and manufacturing facets to entities like Ya YA in the US. Simultaneously, Oatly has canceled plant construction plans, aiming to enhance operational focus, reduce complexity, and minimize capital expenditure.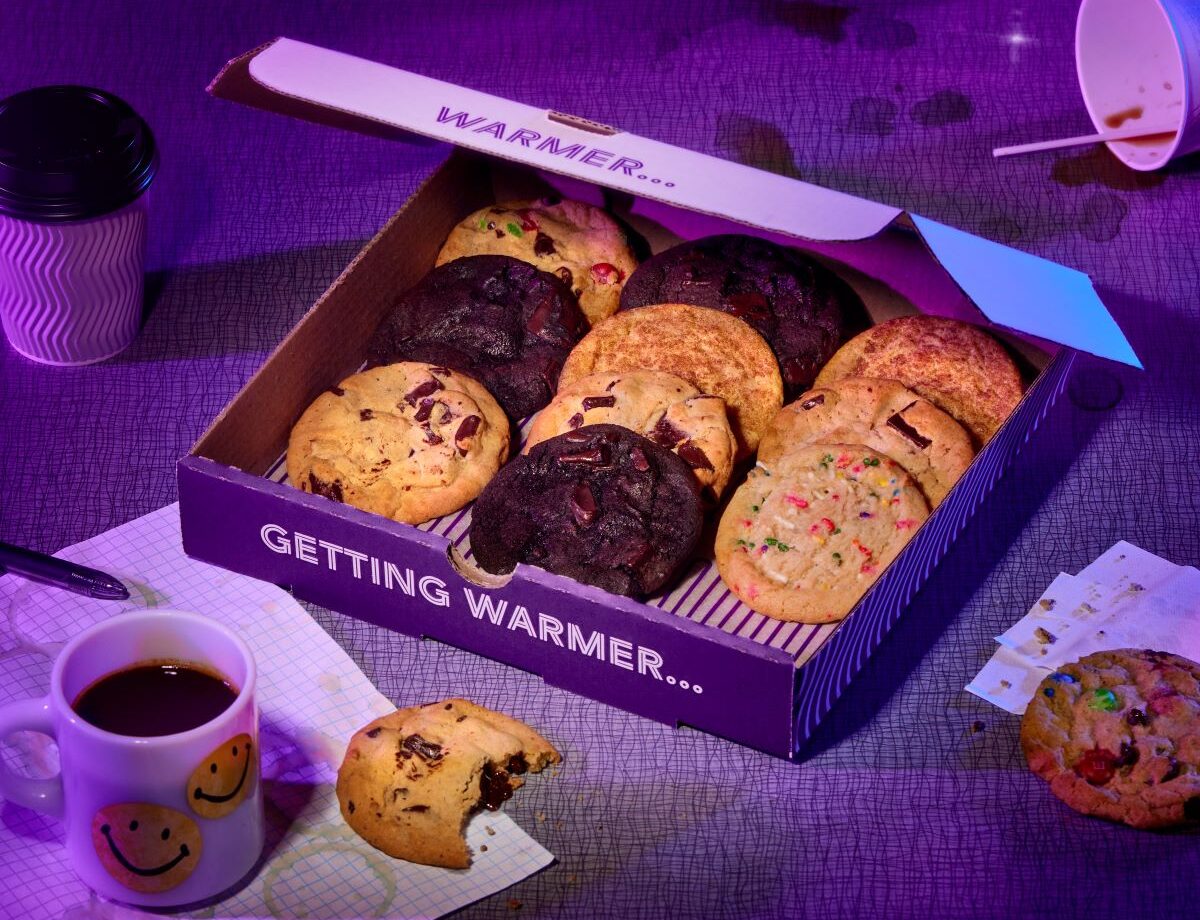 Insomnia Cookies, a swiftly expanding late-night bakery, operates over 245 locations in the US. Mike Messersmith, the president of Oatly North America, emphasized the alignment of the new partnership, stating, "Among the most quintessential of food combinations has to be milk and cookies. Insomnia Cookies has built an amazing brand and reputation for providing fantastic cookies and more whenever people are craving them, and we know that our Oatly oat milks will be a perfect complement to any order. We're delighted to continue building our foodservice footprint in the US with such a sweet partner."
Busy year for Oatly
Amidst a busy year, Oatly has appointed a new CEO, launched various products and foodservice initiatives, including soft-serve ice cream in Deutsche Bahn lounges across Germany and for UK foodservice, and opened a pop-up soft-serve shop in Amsterdam. The company introduced Philadelphia-style cream cheese in the US, expanded its oat drink range in the UK, and initiated product sales on Amazon in Europe.
Tom Carusona, Chief Marketing Officer at Insomnia Cookies, concluded, "Oatly is the original oat milk and has paved the way for the plant-based milk revolution. We're excited to bring this new offering to our customers, who we know are increasingly looking for great non-dairy options that are better for the planet. Paired with our signature, warm delicious cookies, it's a no-brainer."