Zero Cow Factory, an Indian biotechnology startup producing precision fermentation proteins, has announced a $4 million seed round raised to produce animal-free casein at a commercial scale.
The round was co-led by Green Frontier Capital, GVFL, and pi Ventures, with participation from Pascual Innoventures, the investment arm of a leading Spanish dairy group Pascual.
"… precision fermentation startups have the potential to disrupt the dairy industry"
In 2021, Sohil and Parini Kapadia established Zero Cow Factory in Surat to revolutionize the dairy industry with sustainable products. "We are developing a technology to reproduce milk proteins to craft real dairy products that are ethical, safe, delicious, and identical to cow milk but without any animal involved," said Parini, who is also the company's CSO.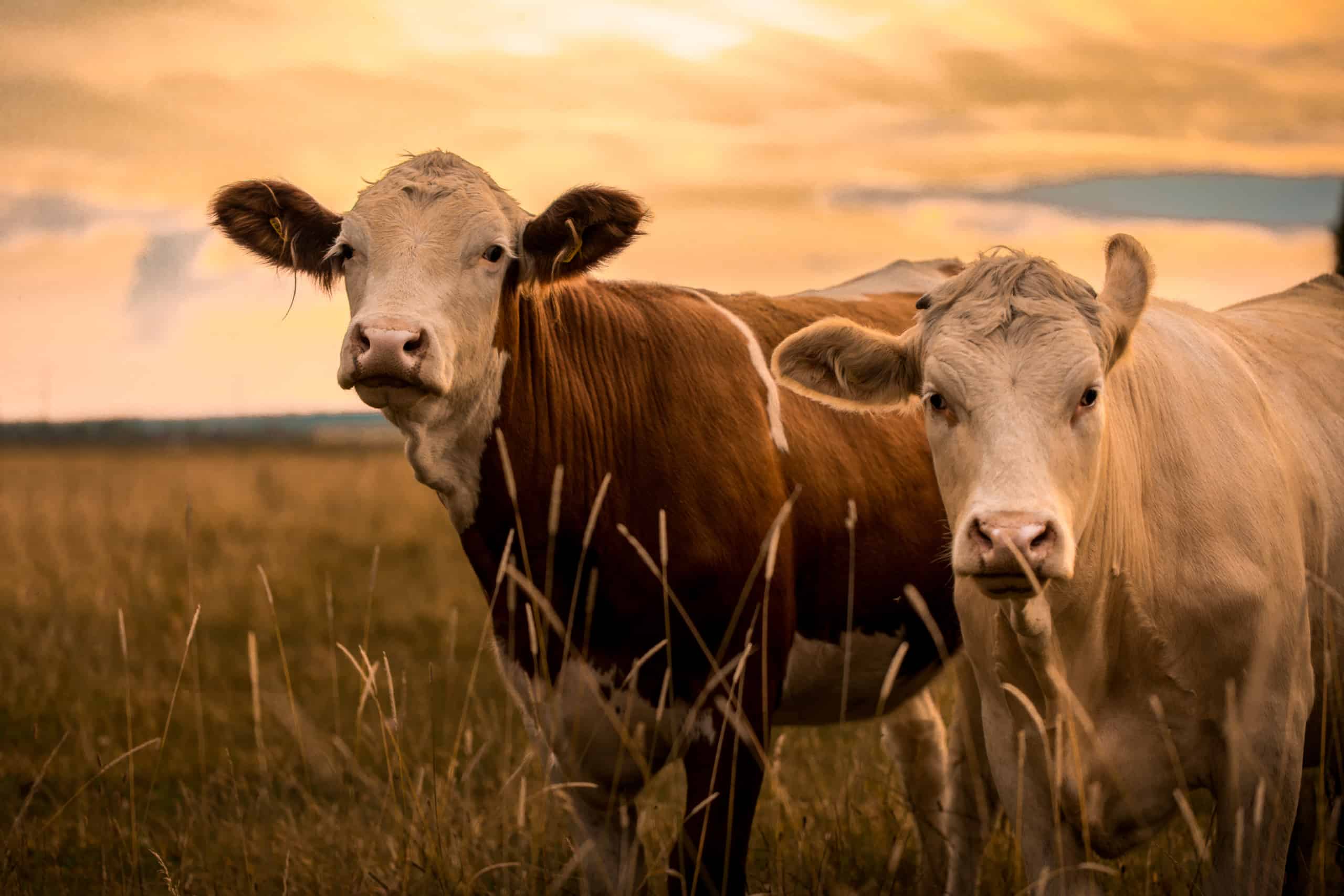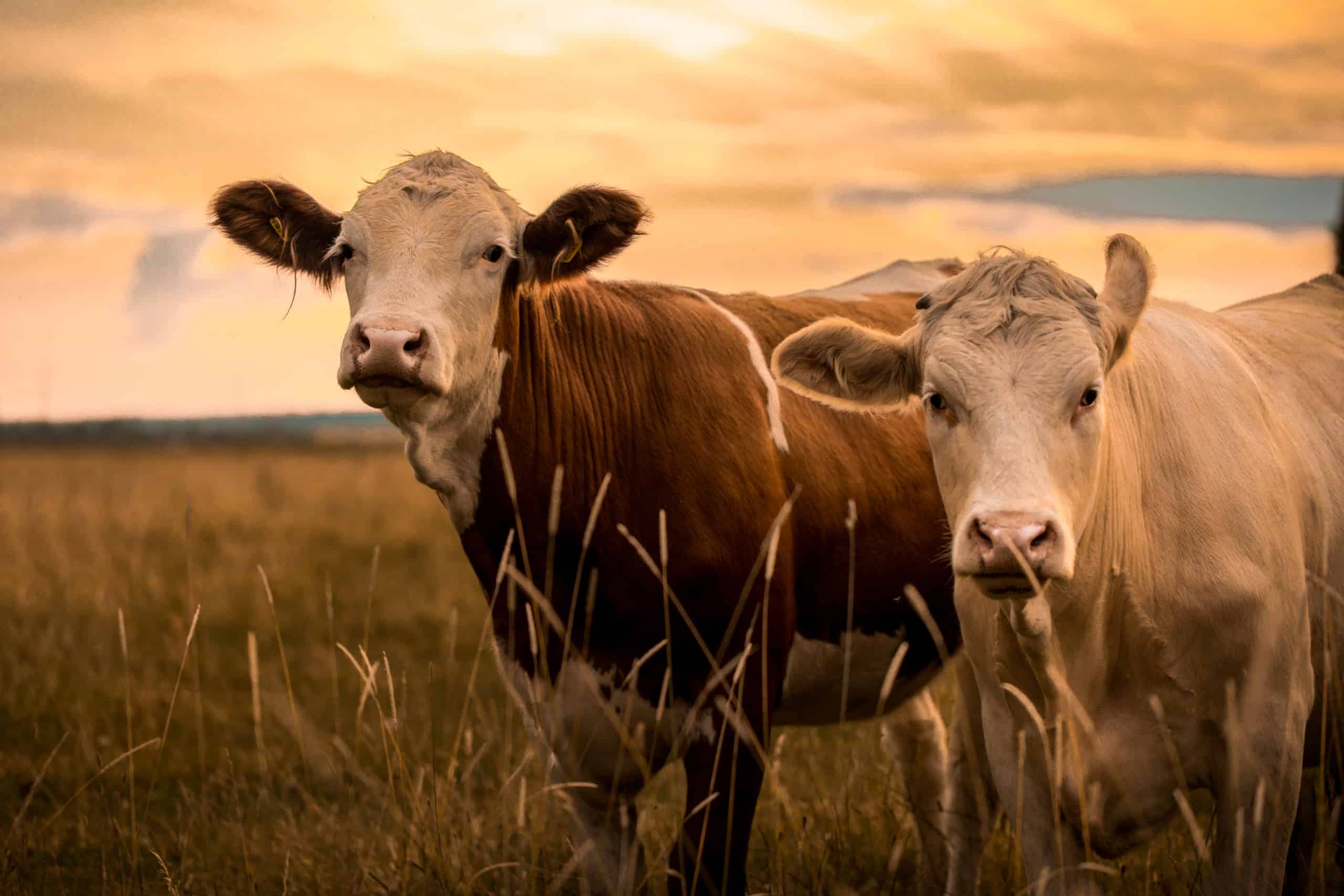 Disrupting the dairy industry
The biotech claims it has developed a patented technology to produce animal-free whey and casein for the creation of dairy products free of lactose, antibiotics, growth hormones, cholesterol, and saturated fat. Moreover, its process requires 99% less land and 98% less water, emitting 84% less CO2e and consuming 65% less energy aligning it with the world's sustainability goals.
Zero Cow Factory focuses on animal-free casein production and is set to be the first company to get global regulatory approval for this protein. According to the biotech startup, casein is the most complex protein found in milk and has not been commercialized by any company globally yet.
"With cattle being the No.1 agricultural source of greenhouse gases, precision fermentation startups have the potential to disrupt the dairy industry globally," said Sandiip Bhammer, co-managing partner and founder at Green Frontier Capital.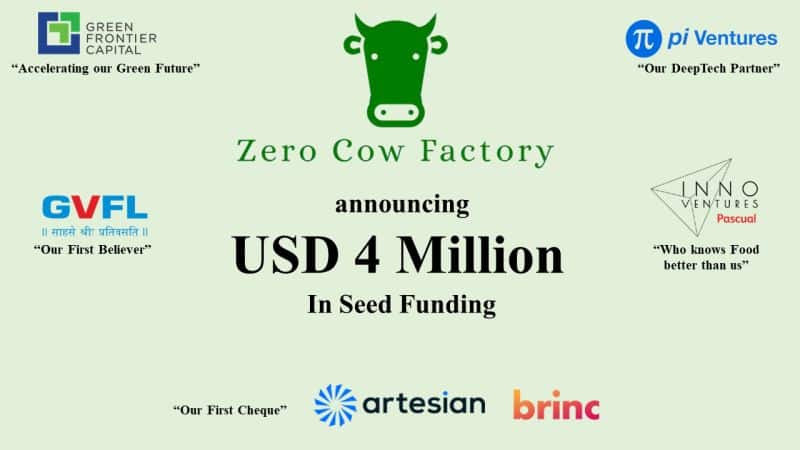 A2 Beta- casein
Zero Cows says it has developed its first product, A2 Beta- casein, demonstrating proof of concept at lab scale using a small bioreactor. A2 Beta- casein can be used to formulate products across the food, dairy, nutraceutical, and dietary supplements industries.
Furthermore, the company announced future partnering plans with several CPG companies interested in formulating animal-free products using Zero Cow Factory's milk proteins.
With this new capital, Zero Cow Factory will be able to accelerate its R&D efforts, scale up production capacity, and obtain regulatory approvals to launch into the market. Additionally, the company will accelerate its plans to build a pilot facility in Gujarat to be ready for commercial production.
"If the world (and India) has to achieve its net zero goals, there needs to be a pivot rather quickly to sustainable solutions like precision fermentation and, in that regard, Zero Cow Factory, is working assiduously on developing its own proprietary A2 casein-based solution, a weakness which plant-based ingredients have not yet been able to address successfully," Bhammer added."
Zero Cow Factory was part of Mylkcubator's first cohort in May 2022, and the startup was among the finalists at the Future Food Asia Awards 2022.