Bunge, a global agribusiness firm and food and ingredients producer, is planning to invest around $550 million in a new US facility for soy protein concentrate.
The facility will be adjacent to Bunge's soybean processing plant in Morristown, Indiana, and will process almost 4.5 million additional bushels of soybeans per year. Both regular and textured soy protein concentrate will be produced, suitable for use in plant-based foods and various other products.
Construction is set to begin in the first quarter of next year, and the plant is expected to become active in mid-2025. Bunge already has a soy protein concentrate operation in Bellevue, Ohio, but the new facility will add scale, efficiencies, and non-GMO capability. It will also create about 70 full-time jobs.
Bunge also recently invested $10 million in its Creative Solutions Center in St. Louis. The funding was used to enhance plant protein technical capabilities, which included opening commercial pilot plants for alt meat, alt dairy, and other foods. Additionally, an extrusion lab, sensory testing facility, and food service kitchen were opened on the site.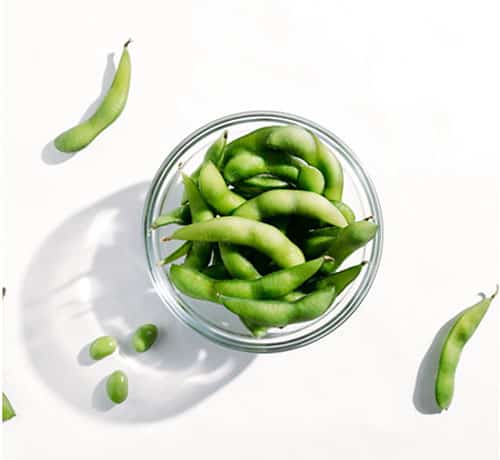 Investing in plant-based
In recent years, Bunge has also provided funding to other plant-based companies. In 2021, the company invested AU$45.7 million in Australian Plant Proteins, which works to extract protein from fava beans. As part of the collaboration, Bunge became the exclusive distributor for Australian Plant Proteins in the Americas.
The previous year, Bunge invested $30 million in Merit Functional Foods, helping the latter company expedite the construction of its facility for novel pea and canola protein ingredients.
"Creating authentic meat and dairy experiences from plants requires specialized teams, high-quality ingredients, and strong innovation capabilities," said Kaleb Belzer, Bunge's vice president and general manager of protein ingredients. "At Bunge's plant protein R&D facility, our experienced scientists and technical team test, develop, enhance and modify products alongside our customers so they can deliver food products with exceptional sensory, nutrition, and sustainability benefits to consumers around the world."