Global technology solutions provider for the food processing industry, Handtmann, will exhibit numerous automation solutions at interpack 2023, hall 5 stand C38, which will take place from May 4th to 10th, in Düsseldorf, Germany.
The German manufacturer, which regularly presents its integrative solutions for food production at events such as the IFFA, where it showcased vegan tex mex bites or the Anuga FoodTec, where it presented its latest technologies, announced it will carry out live demonstrations of some of its automated machinery at the coming interpack fair.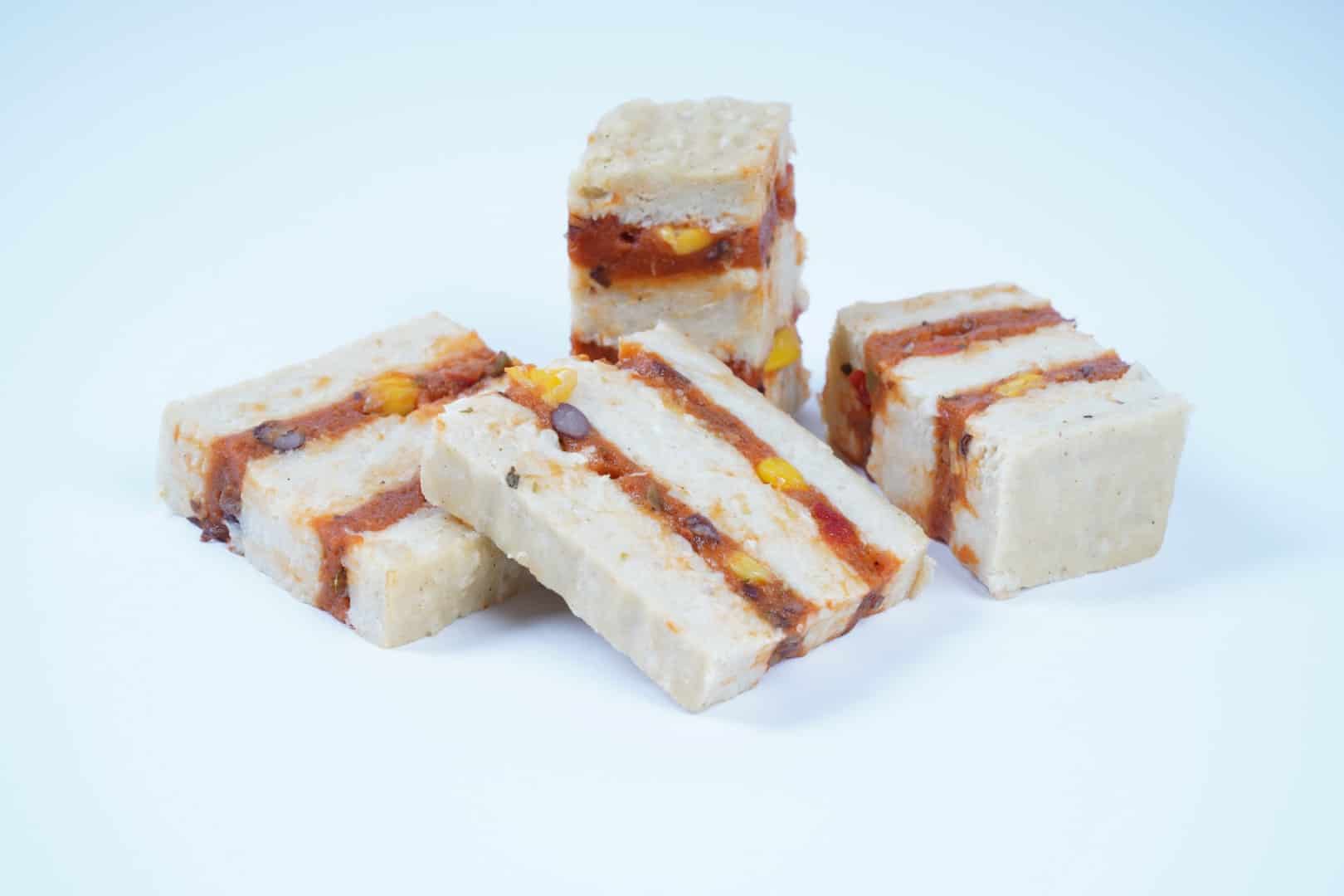 From mixing to the package
Many "smart" digital solutions developed in-house, specifically adapted to various production processes to enable cross-process automation, are part of Handtmann's modern processing methods, which cover all steps from product preparation, processing, and packaging; "from mixing to the package."
When using cross-process automation, a production process can automatically operate from product preparation to processing with portioning, dosing, forming, or co-extrusion to a wide range of product handling options such as collating, gripping, feeding, and depositing the products into the respective packaging solution, the company explains.
At the stand, Handtmann will show its fully automatic sausage production, from filling to collating and depositing the sausages into trays.
Interpack visitors will also learn how formed product production, such as burgers, operates, including portioning, forming process, and transfer with depositing into trays on a line solution featuring the FS 525 forming system, said Handtmann.
Automatic packaging machines
Among the new technologies to exhibit, Handtmann's vacuum fillers have a monitor control unit synchronizing multiple integrated processes. It controls, monitors, and links complex systems to guarantee absolute process reliability in combination with packaging machines, such as thermoforming machines or Multivac tray sealers.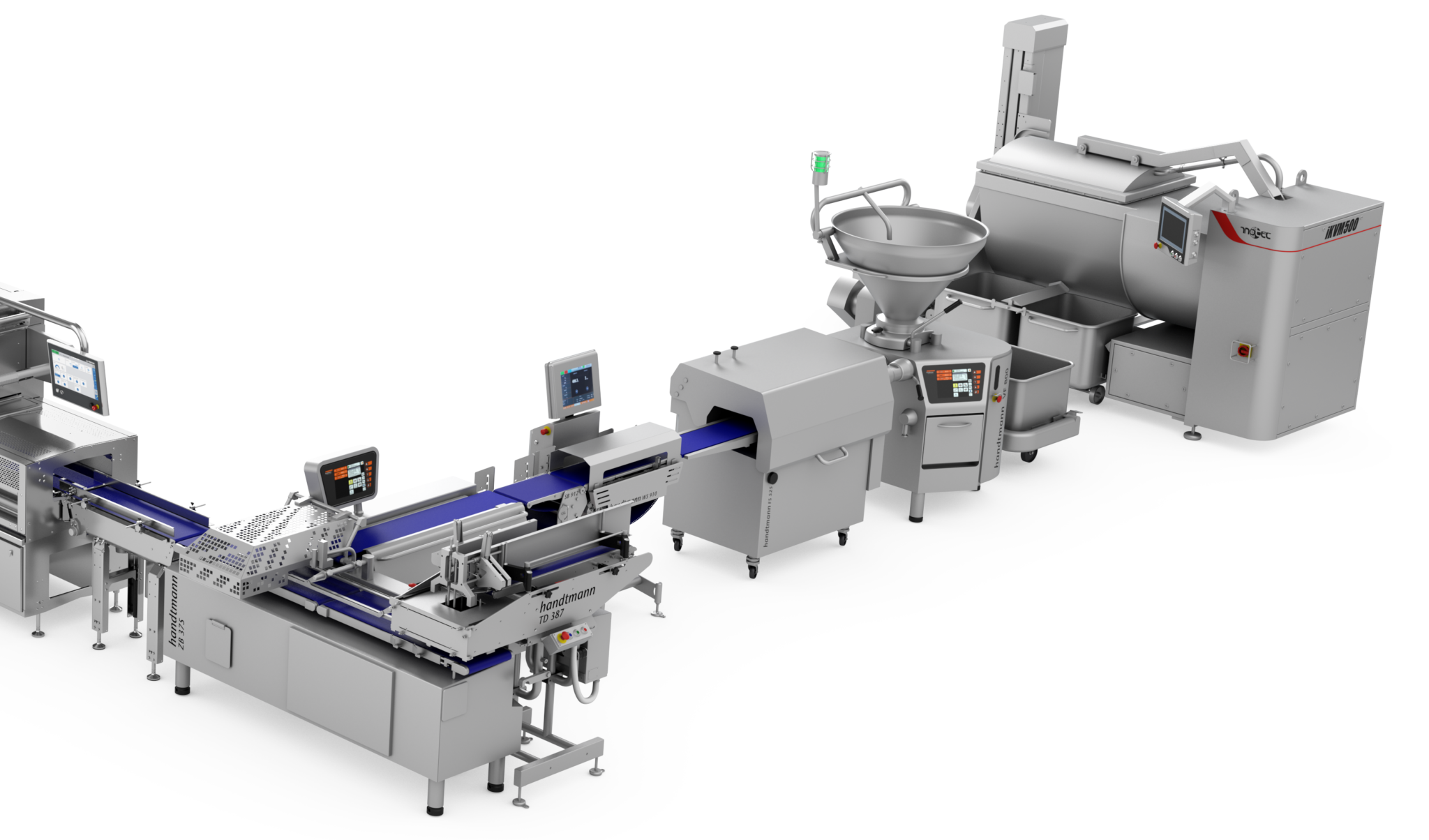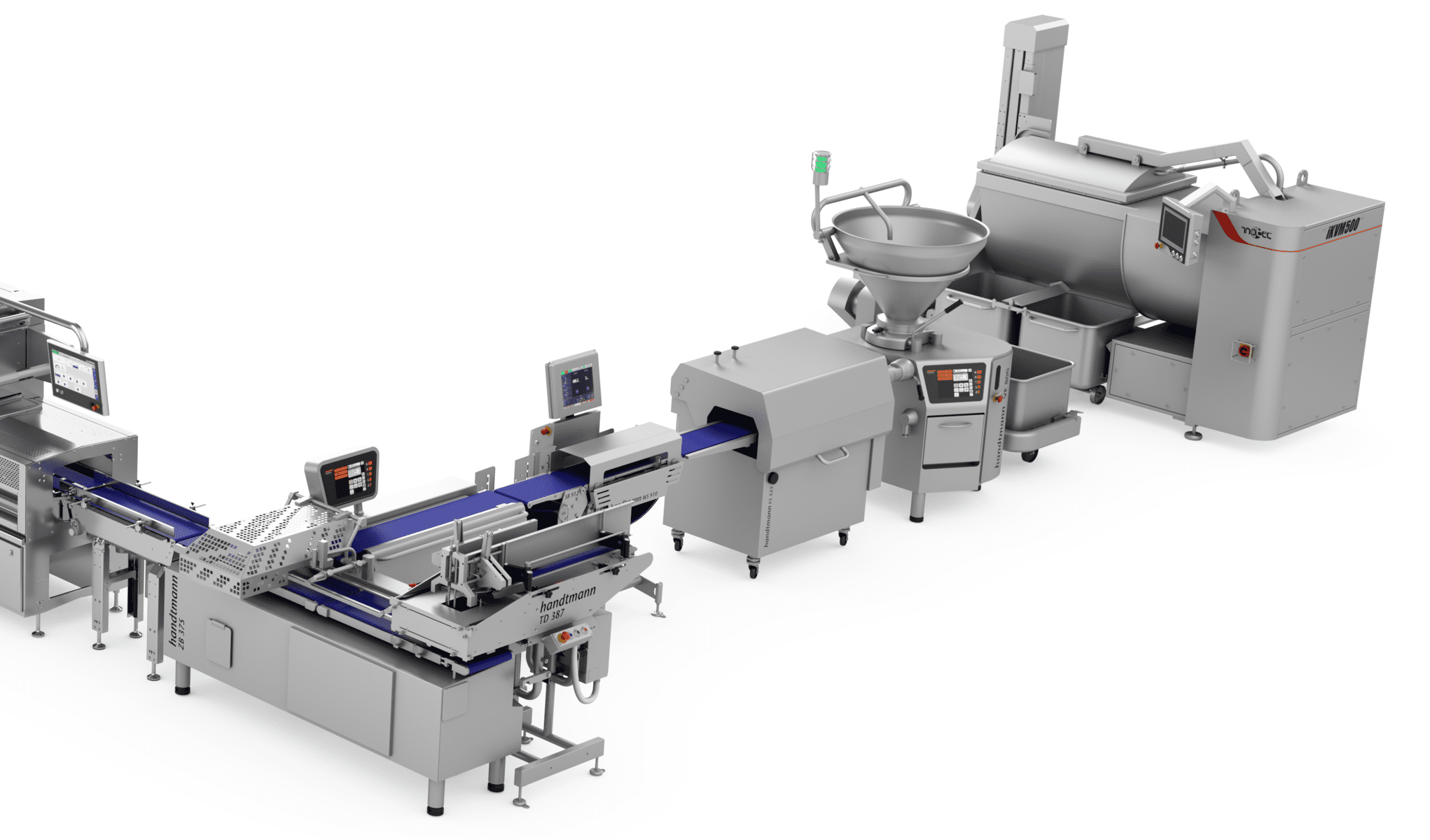 Automatic weighting systems
The German company said it is integrating the new WS 910 weighing system advanced edition into its processes to provide additional monitoring and control of complex lines.
The WS 910 system checks, monitors, and controls the product's weight by ejecting over and underweight portions after processing. It significantly reduces give-away and rework, resulting in savings in packaging, resources, and handling.
This weighing system and the digital HLC Handtmann Line Control will also be displayed at the fair as part of the automatic sausage production.
Handtmann will also exhibit a fully automated, accurate-to-gram dosing process, including a packaging solution, using the DS 552 depositing system with up to 24 lanes as a model.
Additionally, Multivac, Handtmann's strategic partner, will be exhibiting a fully automated dosing system on the stand and in the open-air area near Hall 4, featuring a Multivac thermo-forming machine and minced meat production into flow packs.
"All production solutions on the Handtmann stand are interlinked via the HCU, the Handtmann 4.0 solution, and interested parties can experience smart food production live and obtain detailed information at the Handtmann Digital Solutions info point," says the company inviting visitors to the stand.