Packaging specialist SEALPAC, global supplier of high-tech tray sealers and thermoformers, has developed a number of packaging solutions designed to provide optimal product safety and prevent food waste.
The market for products based on alternative proteins is booming. Whether flexitarian, vegetarian or vegan, more and more people are choosing such foods for reasons of sustainability. And in terms of sustainability, plant-based packaging solutions are the next step for many manufacturers in their commitment to more sustainability.
Sustainable packaging solutions for alternative proteins
Packaging specialist SEALPAC has been dealing with sustainable packaging solutions and their challenges for a long time. As Marketing & Communications Manager at Sealpac International, Marcel Veenstra, explains: "In designing sustainable solutions, it is important not to forget the original function of packaging, which is to protect the product to keep it fresh for longer.

"By contributing to less food waste, we also support the environment. This is why our motto can only be: "As little plastic as possible, as much as necessary".
Under this motto, in close cooperation with customers and material suppliers, a number of innovations have recently emerged for alternative proteins that are designed to provide optimal product safety and prevent food waste, whilst being as resource efficient as possible.
Packaging for plant-based eggs
The TraySkin® packaging technology offers reliable protection and is currently used for Migros' plant-based eggs in Switzerland. Each product is individually sealed with SEALPAC's OnTrayCut system, which was specially developed for the vacuum skin packaging process. In this way, each of the 'eggs' is well protected and retains its freshness over the entire shelf life.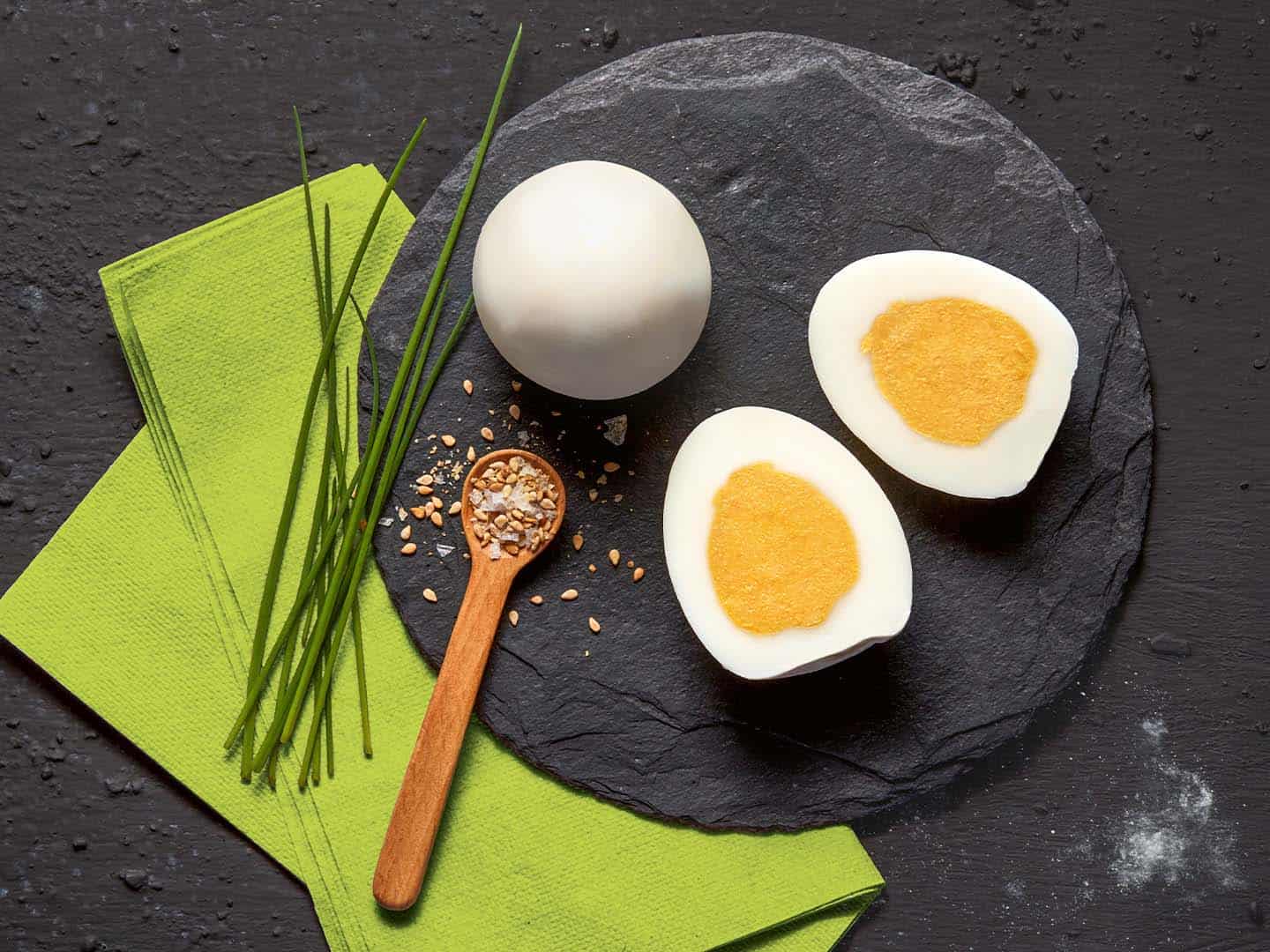 Packaging for plant-based minced meat and cevapcici
Together with Jaun Neoform GmbH, SEALPAC launched a plastic-reducing tray for Modified Atmosphere Packaging on the market, which is perfectly suited for plant-based products, such as vegan minced meat or cevapcici. This so-called eTray® consists of a cardboard base that can be printed on both sides. It has a thin plastic inlay that purely provides the sealing and barrier function. This stable and reliable tray reduces the plastic content by up to 40% compared to conventional trays. After use, the cardboard base and plastic inlay are easily separated to allow for sustainable disposal and recycling.
Packaging for plant-based steaks and burgers
The FlatSkin® system also offers less plastic and more fibre. Products like plant-based burgers or steaks are skin packaged onto a flat cardboard carrier, which is laminated with an ultra-thin polymeric layer. This means that those products can be presented in a visible and attractive way, even if displayed in a vertical position at retail.
The liner can afterwards easily be removed from the cardboard carrier by means of a special peel tab, to allow for separate disposal and recycling. This makes FlatSkin® highly convincing from an ecological point of view. In addition, the ability to print the cardboard carrier on both sides opens up excellent branding opportunities and makes it possible to provide consumers with information about the product, packaging, and disposal.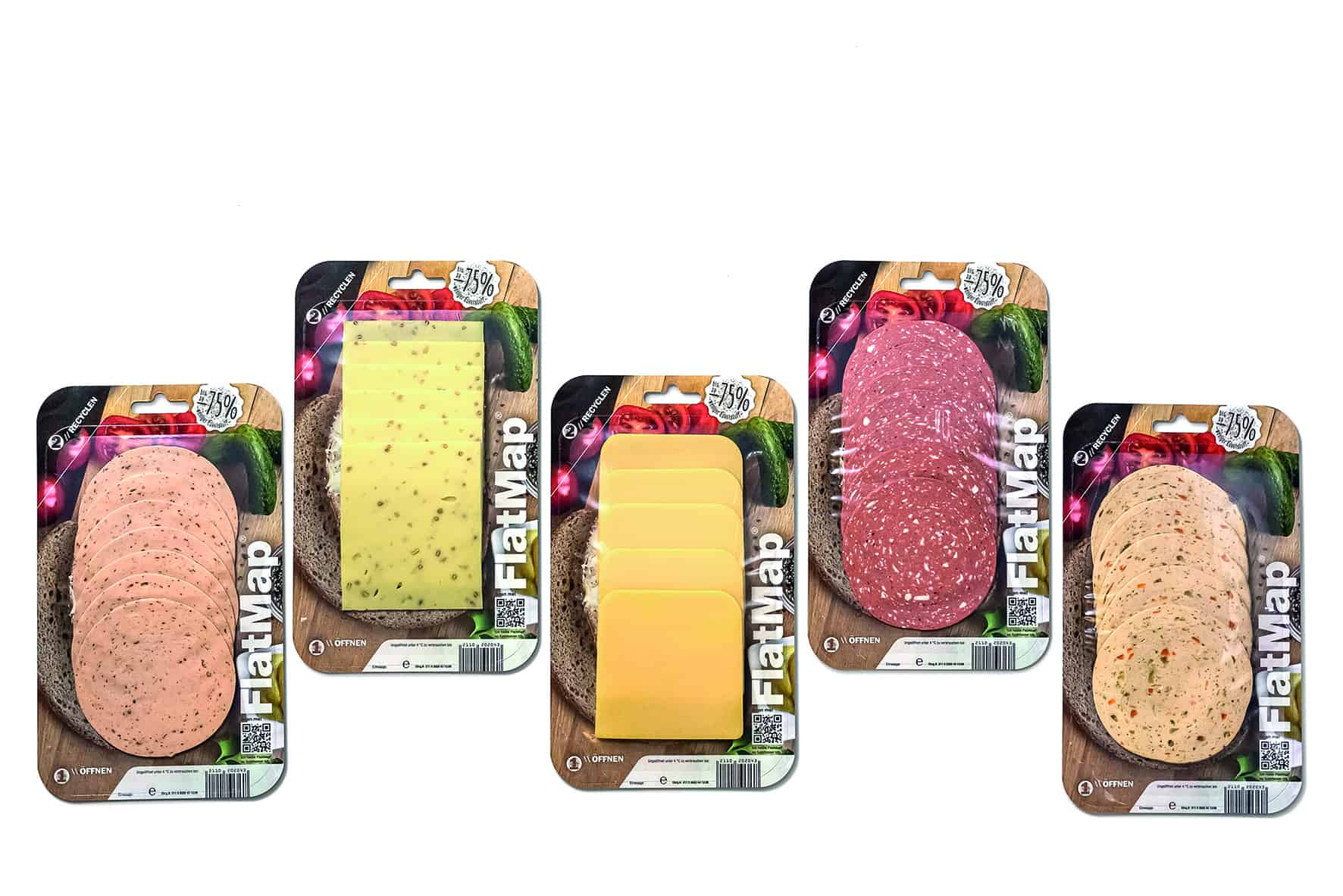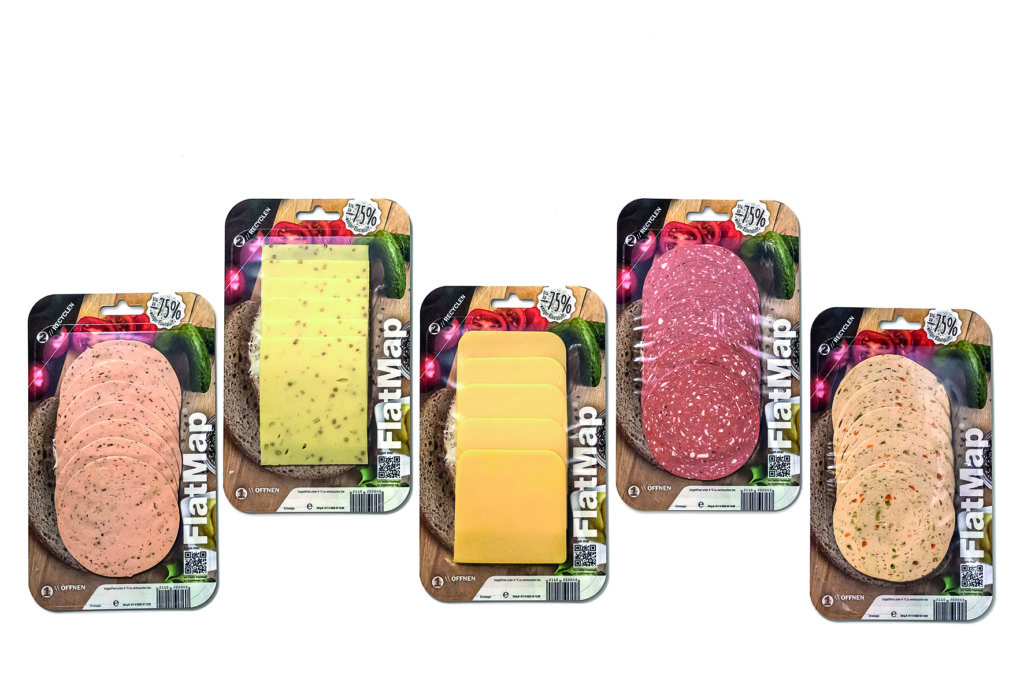 Packaging for plant-based cold cuts
Renewable materials and plenty of room for communication characterise FlatMap®, a solution for the packaging of vegan cold cuts. As with FlatSkin®, a flat cardboard carrier laminated with an ultra-thin layer of plastic is used.
The product is sealed under a modified atmosphere with a highly transparent top film, which can be easily removed from the cardboard. Afterwards, the film can be placed over the product again, where the edges are pressed against the carrier to provide excellent reclosability. Due to the tight-fitting top film, the packaging contains less oxygen than conventional packaging systems, which prevents the product from drying out.
After use, it is possible to completely separate the plastic and cardboard components, therefore allowing full recyclability of these materials.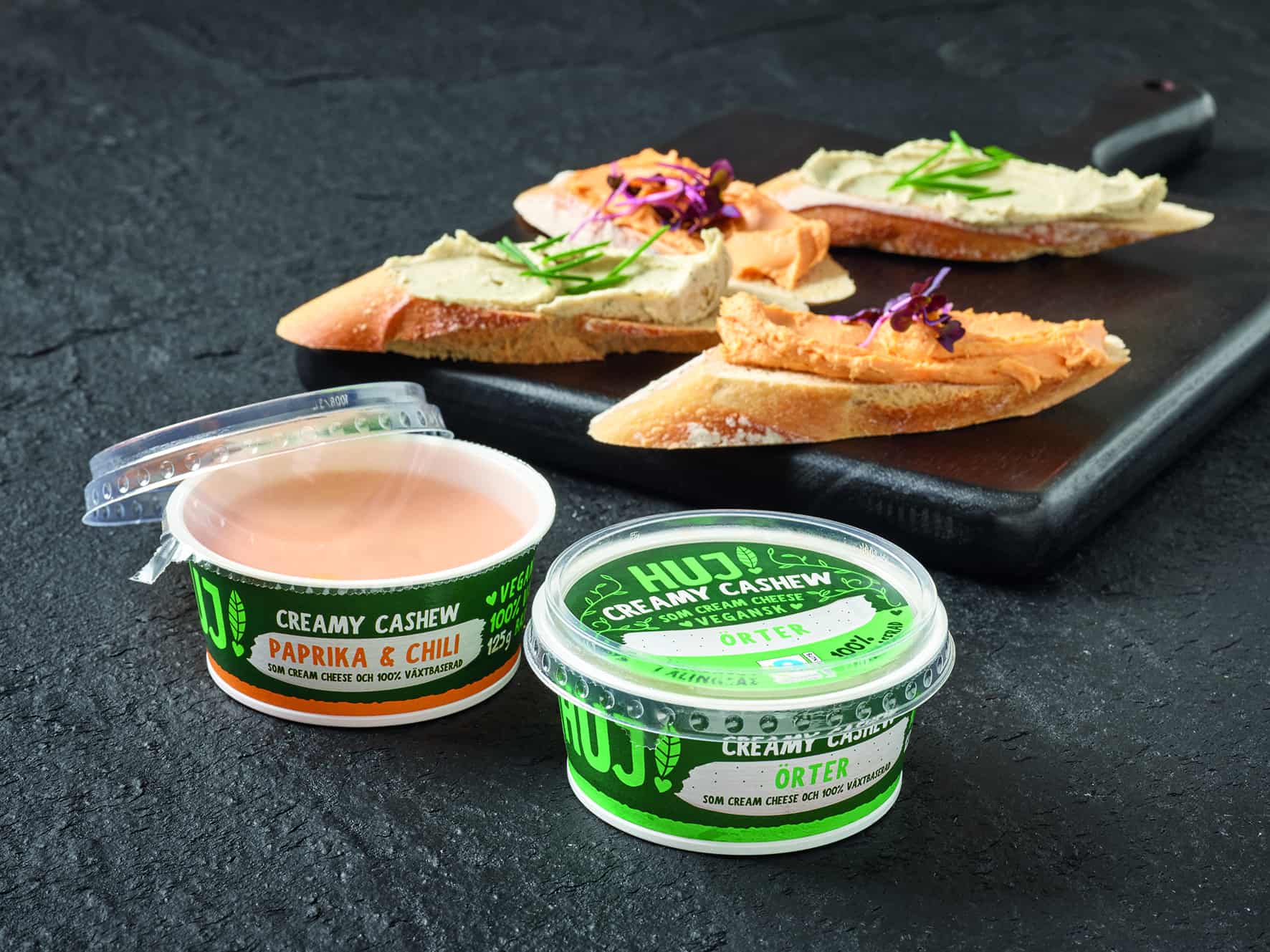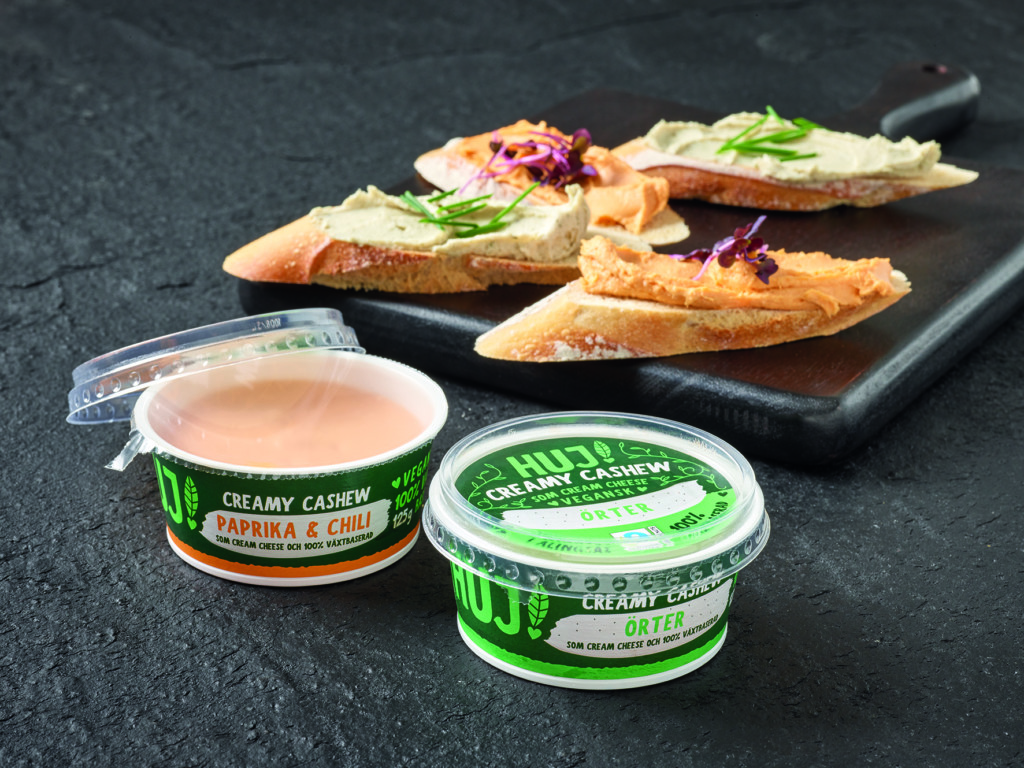 Packaging for plant-based spreads
In the delicatessen segment, trays with reclosable lids are well established, offering both product protection and convenience. They create a safe and attractive solution for vegan spreads, such as hummus or guacamole. Today, the EasyLid® system, developed by SEALPAC in close cooperation with Naber Plastics in The Netherlands, makes it possible to create a lid functionality without requiring an actual snap-on lid.
This solution combines an injection-moulded tray, produced by Naber Plastics, with a unique tray sealing technology by SEALPAC. The tray has a common sealing edge, as well as an additional ring. A peelable seal is applied to the regular sealing edge, whereas the additional ring is hermetically sealed in the same process.
Upon opening the tray, the lid function is automatically activated. As no additional lidding system is required, less personnel and floor space are needed. EasyLid® uses significantly less material than comparable packaging. Furthermore, it saves on transport and storage costs whilst reducing CO² emissions. By using 100% polypropylene (PP) for the EasyLid® trays, the pack can be recycled after use.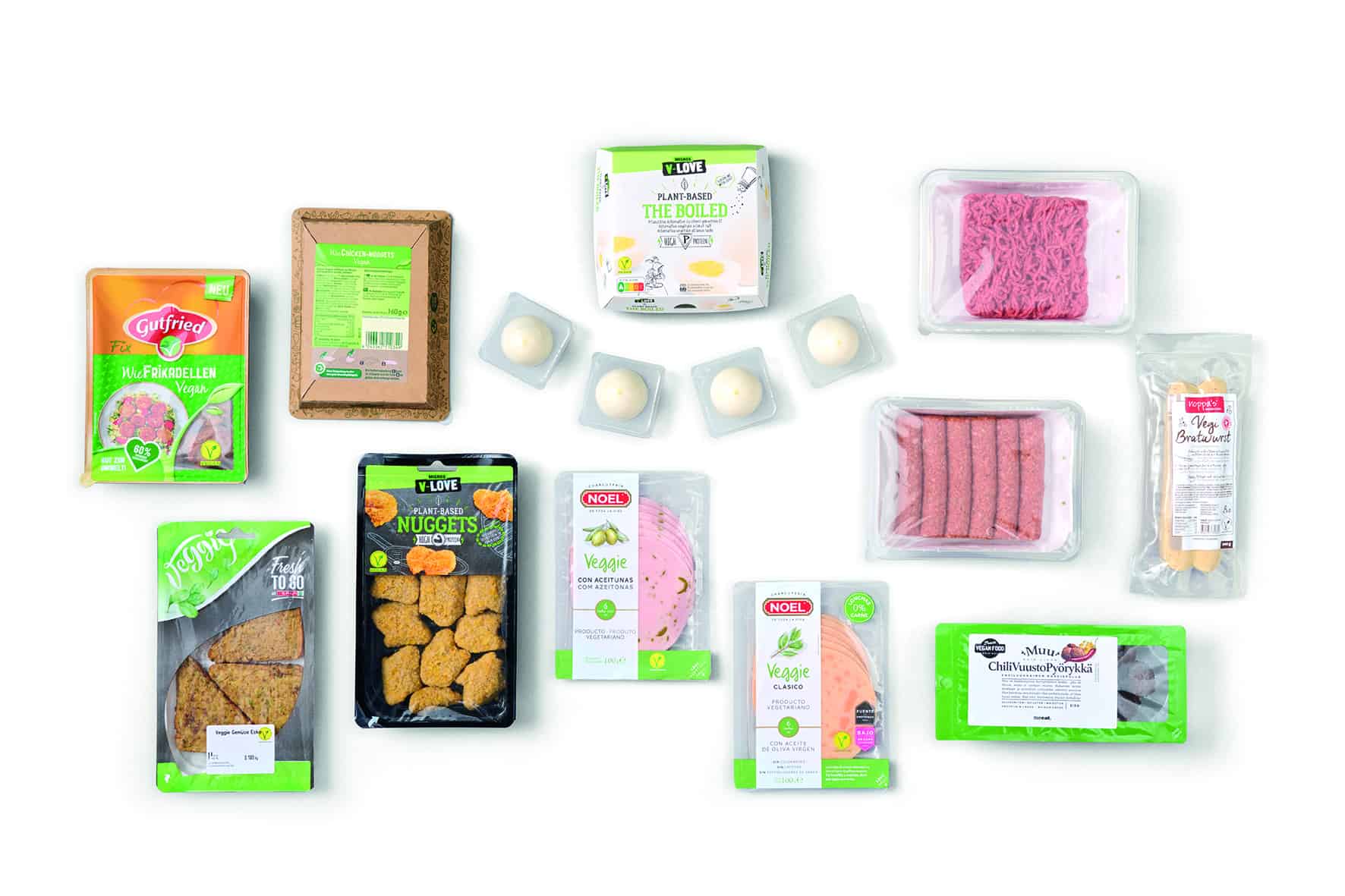 Flexible film vacuum packaging
"There is a variety of modern packaging solutions available that combine optimal product protection with increased sustainability, making them ideally suited for trendy products like alternative proteins. In many cases, however, well-established packaging systems can also be made more sustainable by using particularly thin film or by using recyclable mono-materials, such as PE or PP," says Marcel Veenstra, regarding classic vacuum packaging.
This standard thermoformer pack, made of flexible top and bottom film, is a cost-effective solution for products packaged under vacuum, for example, vegan sausages.
Marcel Veenstra concludes: "Our high-tech tray sealers and thermoformers are designed to reliably process thin films and innovative material compositions. In this way, food manufacturers can use their packaging to do justice to the desire for sustainability that drives many consumers when they consciously choose plant-based products."